26.2 to Life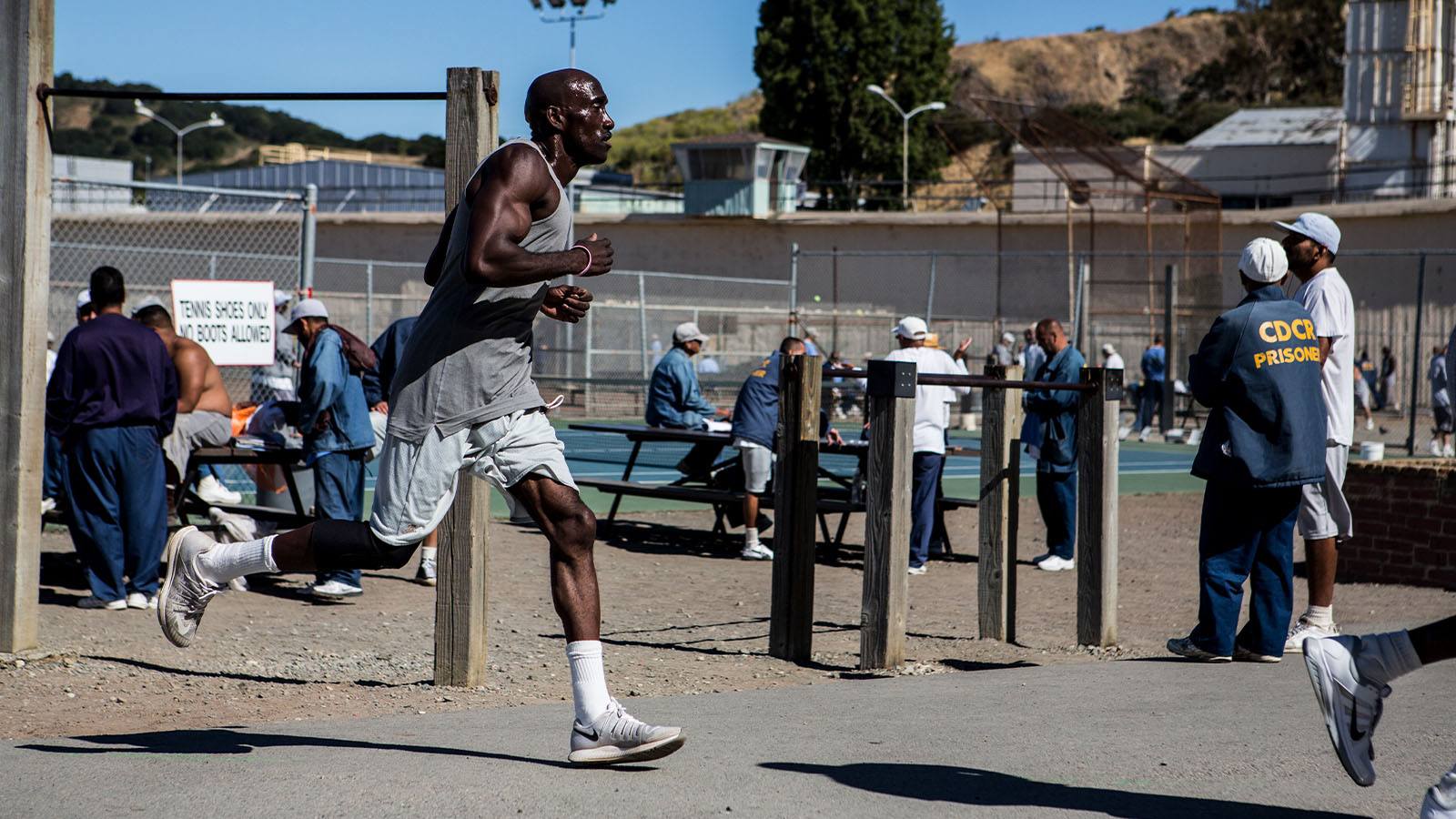 Opens September 29, 2023
At San Quentin State Prison, an annual marathon called the 1000 Miles Club takes place each November where the incarcerated put foot to dirt and concrete 105 times around the track and become champions, determined to be more than a statistic. Seattle International Film Festival 2023 Golden Space Needle Audience Award for Best Documentary.
Tickets now available for 72 hour virtual online event, happening September 29-October 2, 2023 with a special discussion with 1000 Mile Club runners, coaches, and filmmakers.
At over 160 years old, San Quentin is the oldest prison in California. A significant portion of the prisoners there are either on death row or serving life sentences. By design, life at San Quentin is not meant to be a place of sovereignty. In her first feature-length documentary, Christine Yoo's 26.2 to Life explores the transformational power of self-determination through the prison's 1000 Mile Club. The club's participants engage in a grueling 1000-mile year-long training routine that culminates in an annual marathon, all within the prison's yards. Yoo's film mainly focuses on the stories of three men: Markelle "The Gazelle" Taylor, Tommy Wickerd, and Rahsaan "New York" Thomas. They make no attempts to hide the crimes that led to their incarceration nor deny the consequences for them. At the same time, they remain determined to reconcile the men they were with the men they have become, and to dream for themselves in the face of long-term or lifelong confinement. Yoo's choice to focus on these personal stories means the film only touches on the larger topics of criminal justice policy, prison culture, and rehabilitation programming. However, its endnote states that none of the 45 released 1000 Mile Club members have re-offended. That says it all.
Director:

Christine Yoo

Principal Cast:

Franklin Ruona, Markelle "The Gazelle" Taylor, Rahsaan "New York" Thomas, Tommy Wickerd

Country:

USA

Year:

2022

Running Time:

88 min.

Producer:

Christine Yoo, Carolyn Mao, Sara Jane Sluke, Hella Winston, Zahava Hirsch

Cinematographers:

Cliff Traiman

Editors:

Marcos Moro

Music:

Antwan "Banks" Williams

Website:

Official Film Website

Awards:

Santa Barbara 2023 (Audience Choice Award, Best Film), Cleveland International Film Festival 2023 (Reel Women Direct Award for Excellence: Directing by a Woman)

Filmography:

Wedding Palace (2013)

Language:

English

International Sales:

A3 Artists Agency