Radical Films: City of God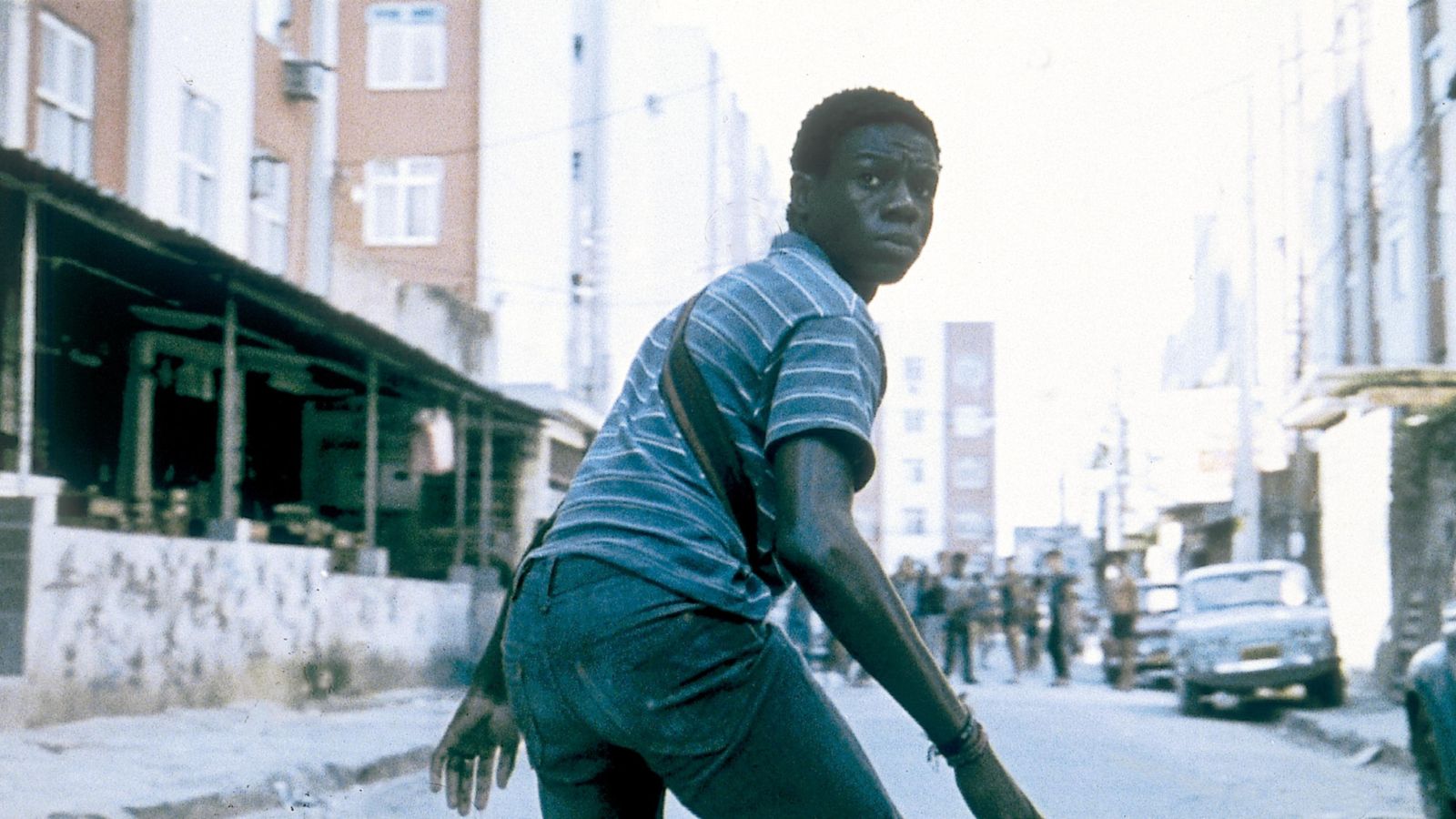 February 13, 2023
The slums of Rio de Janeiro are the setting for this magnificent and raw epic that chronicles the growth of gang warfare and drug trade over a two decade period.
---
Radical films in the 21st century. This week we venture to the favelas of Rio, to the Scottish highlands, and to the city Dakar, at the edge of the Atlantic ocean.
February 15, 2023 @ SIFF Film Center & Zoom Webinar
---
The streets of the world's most notorious slum, Rio de Janeiro's City of God, are a place where combat photographers fear to tread, police rarely go and residents are lucky if they live to the age of 20. In the midst of the oppressive crime and violence, a young boy will grow up to discover that he can view the harsh realities of his surroundings with an artistic eye. In the face of impossible odds, his brave ambition to become a professional photographer becomes a window into his world and ultimately his way out. Rocket (Alexandre Rodrigues) is a budding photographer who documents the increasing drug-related violence of his neighborhood. José "Zé" Pequeno (Leandro Firmino da Hora) is an ambitious drug dealer who uses Rocket and his photos as a way to increase his fame as a turf war erupts with his rival, "Knockout Ned" (Seu Jorge).
Director:

Fernando Meirelles, Kátia Lund

Principal Cast:

Alexandre Rodrigues, Matheus Nachergaele, Leandro Firmino

Country:

Brazil, France

Year:

2002

Running Time:

135 min.

Producer:

Andrea Barata Ribiero, Mauricio Andrade Ramos

Screenplay:

Paolo Lins

Cinematographers:

César Charlone

Editors:

Daniel Rezende

Music:

Ed Côrtes, Antonio Pinto

Language:

Portuguese

Has Subtitles:

Yes

US Distributor:

Miramax Films