SFCS: Even Hell has its Heroes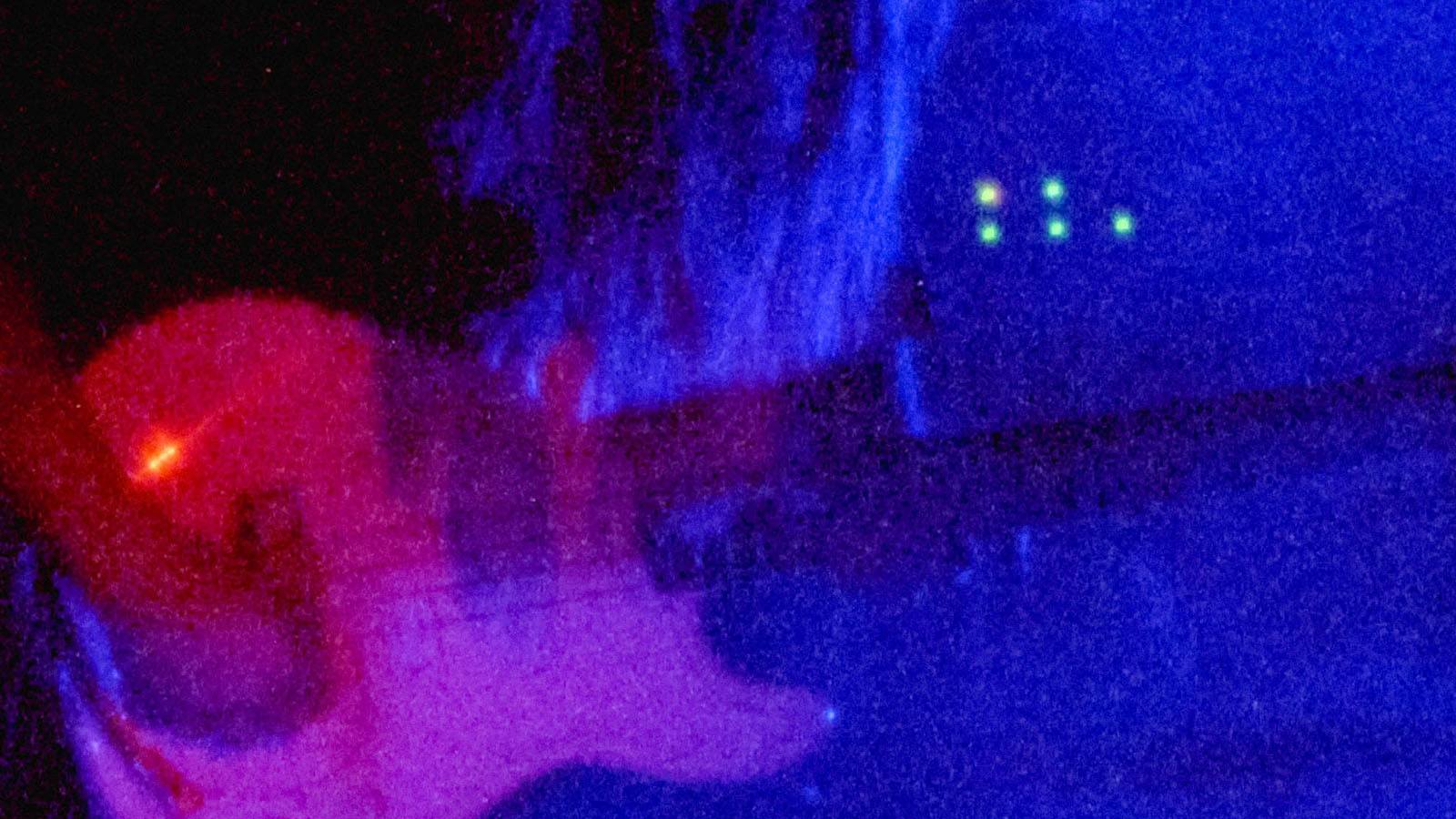 December 5, 2023
Seattle Film Critics Society PNW Awards
Renowned local multimedia transgender artist Clyde Petersen steps behind the camera for this incendiary doc on the Seattle-based Earth, "the slowest metal band on the planet," crafting an ode to a time that grunge ruled the Pacific Northwest…and the world.
Related Event
Director Clyde Petersen scheduled to attend for a post-film Q&A. Q&A included with admission.
Shot on Super 8mm film, Even Hell has its Heroes is a singular music documentary about a singular band: legendary experimental rock group, Earth. Eschewing the more traditional music doc method of presenting a chorus of familiar talking heads to sing the band's praises, director Clyde Petersen appears more interested in digging deeper into Earth's core by interviewing as many people associated with the band over its 30-plus year existence as he can. In an attempt to not only capture the enigmatic essence of Earth but also the wild beauty of the land that lends the band its name, each interview session is shot in a different setting, some of which should prove very familiar to those who call Seattle and the Pacific Northwest their home. One particular sequence, for example, takes place at Golden Gardens on a summer night and involves a fire set ablaze by the burning of guitars. The opening scene features Earth leader and founding member Dylan Carlson along with longtime drummer Adrienne Davies performing at the tiny Wayside Chapel just outside Sultan, Washington. Carlson's stories are particularly revelatory as his roots in the Pacific Northwest music scene run deep. A close friend of Kurt Cobain, Carlson has weathered many storms, both personally and professionally. The heavy yet ethereal quality of Earth's music carries the weight of such emotionally staggering history and reflects the surroundings from which it springs. As Petersen said in a recent interview with The Stranger, "There is a slowness, heaviness, and patience in the music of Earth that can be found in the Northwest landscape—in particular as you head out toward the peninsula. The members of Earth are old growths in the landscape of a changed Seattle. Like the rings of a tree, they hold memories of spaces and people that no longer exist in our realm."
—Trevor Brandt
Director:

Clyde Petersen

Principal Cast:

Dylan Carlson, Adrienne Davies

Country:

USA

Year:

2023

Running Time:

110 min.

Producer:

Clyde Petersen, Kathy Lindenmayer, Bruce Bond, Lynn Shelton, Benjamin Kasulke, Corey J. Brewer, Keith Bacon, Jody Poorwill, Theo Hilton, Paul Shin, Leah Gold

Screenplay:

Clyde Petersen, Earth

Cinematographers:

Clyde Petersen, Benjamin Kasulke, Britta Johnson, Corey J. Brewer, Craig Murray, Rich Myers

Editors:

Clyde Petersen

Music:

Earth, Dylan Carlson, Adrienne Davies, Mell Dettmer

Website:

Official Film Website

Filmography:

Torrey Pines (2016), The Unspeakable (2010)

Language:

English