Showgirls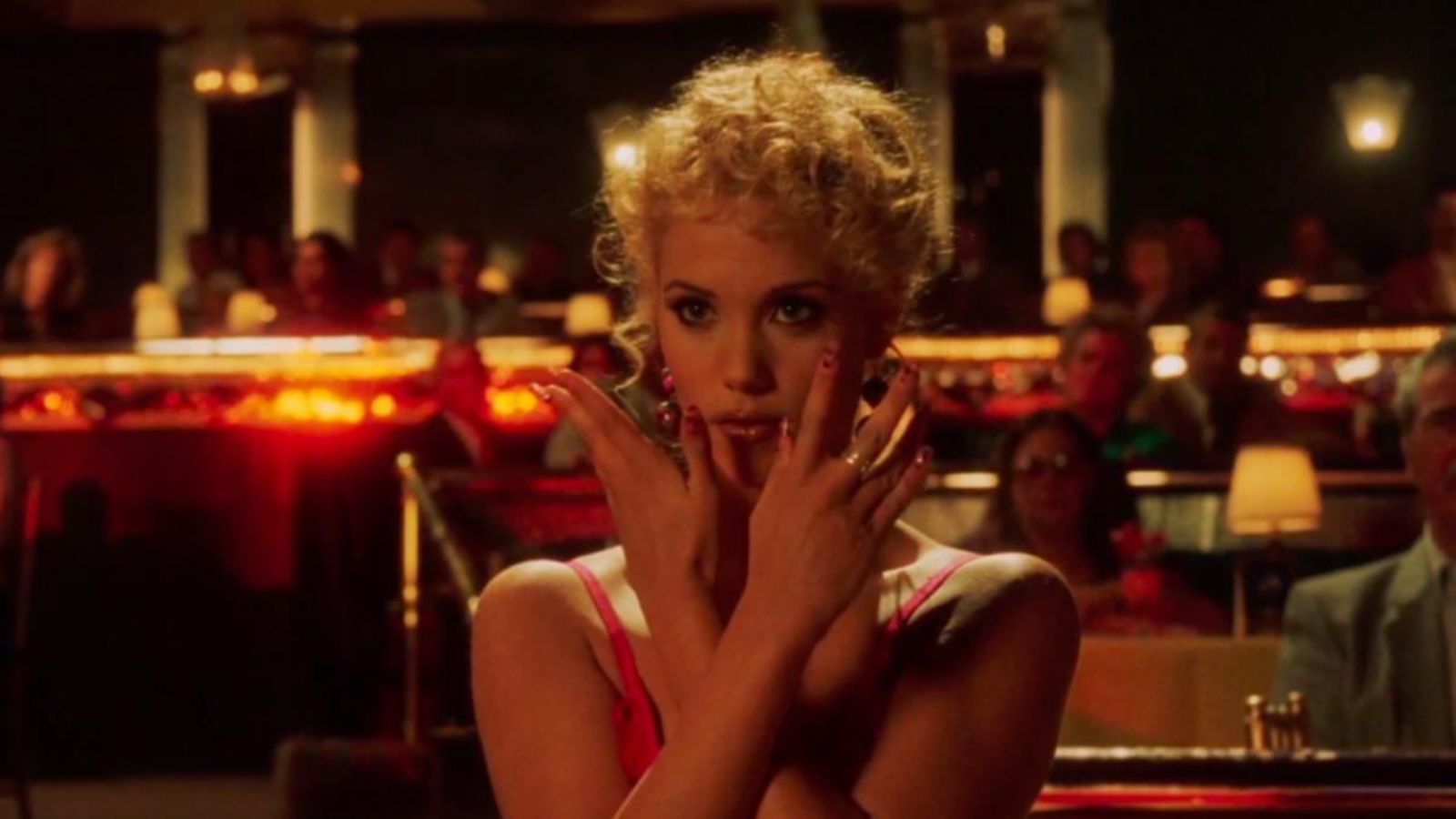 September 26, 2022
A young drifter, arrives in Las Vegas to become a dancer and soon sets about clawing and pushing her way to become the top of the Vegas showgirls. Presented in 35mm.
---
Go over the top as we explore Verhoeven's flops, Golden-Razzie-award-winning cult classic Showgirls (1995) and box office disappointment Starship Troopers (1997) that still hold influence today.
September 28, 2022 @ SIFF Film Center & Zoom Webinar
---
Las Vegas... Running from a troubled past and possessed of a raw and riveting dancing talent, Nomi Malone is soon introduced to the arena of the sensual, pulsating stage shows on the legendary Strip and the powerful men and women who run them. One of those drawn to Nomi's beauty and talent is Zack, the ambitious entertainment director at the Stardust. Another is Cristal, the glamorous, coke-snorting star of the stage show "Goddess," who may make her...or break her. As the complex bonds of passion, jealousy and love form between them, Nomi is drawn deeper into the world she so desperately desires and the allure of the spotlight she craves. It's a world of passion, power and personal moral choices where everything—and everyone—has a price.
Director:

Paul Verhoeven

Principal Cast:

Alan Rachins, Elizabeth Berkley, Gina Gershon, Kyle Maclachlan

Year:

1995

Running Time:

131 min.

Producer:

Charles Evans, Alan Marshall

Screenplay:

Joe Eszterhas

Cinematographers:

Jost Vacano

Editors:

Mark Goldblatt, Mark Helfrich

Music:

David A. Stewart

Format:

35 mm