The Cabinet of Dr. Caligari with Live Soundtrack by The Invincible Czars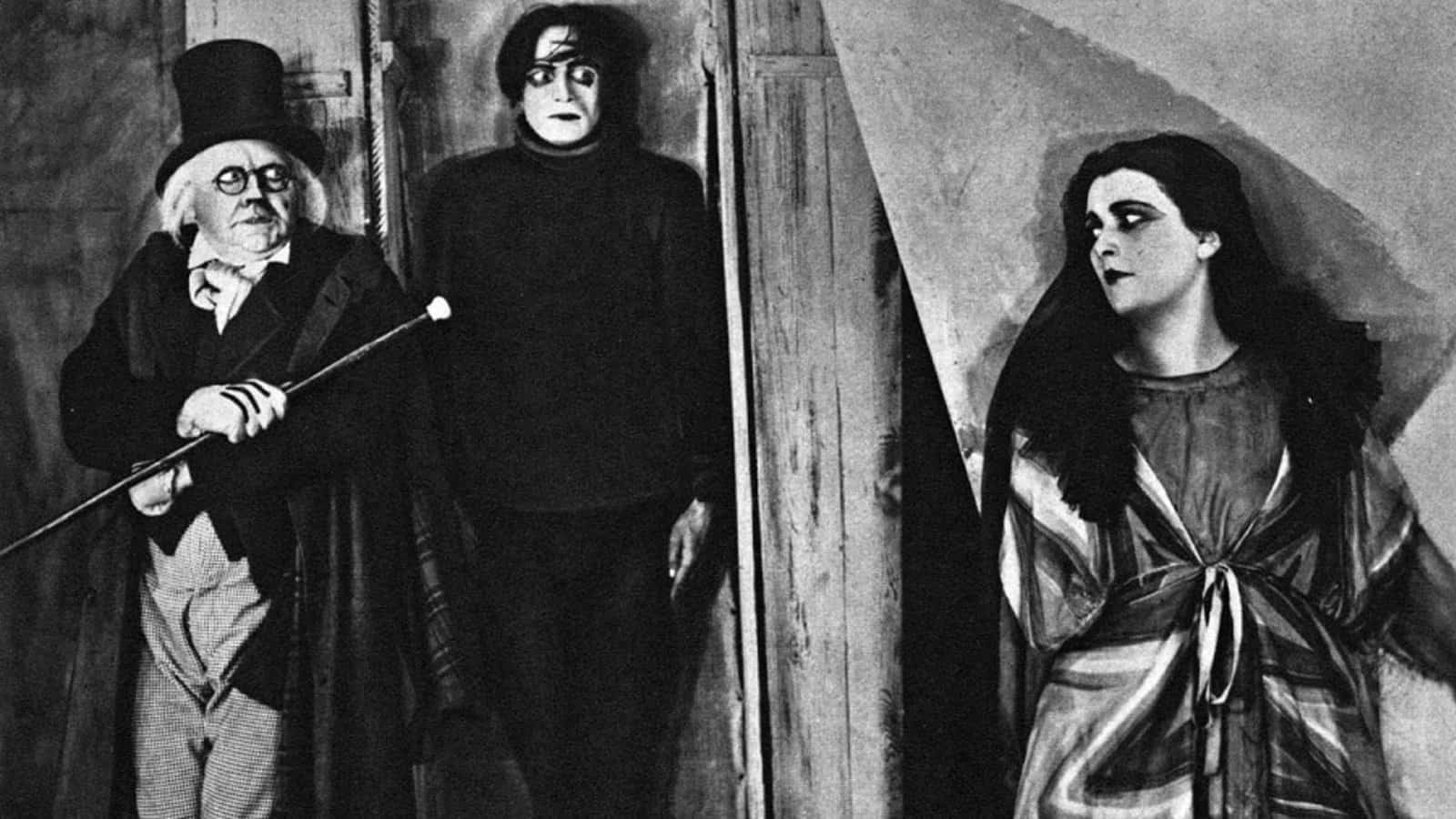 September 10, 2023
Robert Weine's 1920 German expressionist masterpiece returns to our screen with a live score by Austin, Texas band The Invincible Czars.
Shown as part of a double-feature presentation with Nosferatu on Sept. 10. Attend both screenings for a double-feature discount.
Individual Screening: $20 | $15 Members - Select showtime below to purchase
Double Feature: $35 | $25 Members - Select "Buy Double Feature Tickets" below and add "Add-On" before checkout
SIFF Members: Log in before adding tickets to your cart to receive the double feature discount.
SIFF year-round passes and vouchers are not valid for this performance.
Dr. Caligari is one of the silent era's most beloved and enigmatic works. It considered by many to be the first German Expressionist film and the first great motion picture in the horror genre. It is the first movie to incorporate surrealistic production in such and all-encompassing way with quirky sets, angular shadows and creepy make-up.
It tells the story of a mysterious traveler who arrives in a small village to showcase his Somnabulist (sleepwalker) in the local fair. Shortly thereafter, a series of murders lead the narrator, Franzis, and his friends to believe Dr. Caligari and his sleepwalking assistant may be responsible but something's not quite right and the conclusion is quite surprising for 100+ year old movie.
---
ABOUT THE SOUNDTRACK
Fans, theaters and media have praised The Invincible Czars' soundtrack for making the near century-old movie "actually scary" for modern day audiences since they debuted it in 2015. the band has performed well over 100 times across the US and Canada. In 2021, they updated the soundtrack to include drums and little more rock edge while retain their signature delicate creepiness.
Using a mix of acoustic and electric instruments helped. Violin, glockenspiel, organ, flute, bass clarinet, voices and vocals, music box, loops, electric guitar, bass, piano and percussion all play prominent roles in the score and are a sight to behold when performed live by only four or five players.
The Invincible Czars encourage fans and attendees to dress for the Halloween season at the show!
Director:

Robert Wiene

Principal Cast:

Werner Krauss, Conrad Veidt, Friedrich Feher, Lil Dagover

Country:

Germany

Year:

1920

Running Time:

76 min.

Screenplay:

Carl Mayer, Hans Janowitz

Cinematographers:

Willy Hameister

Music:

The Invincible Czars