Korean Horror: The Housemaid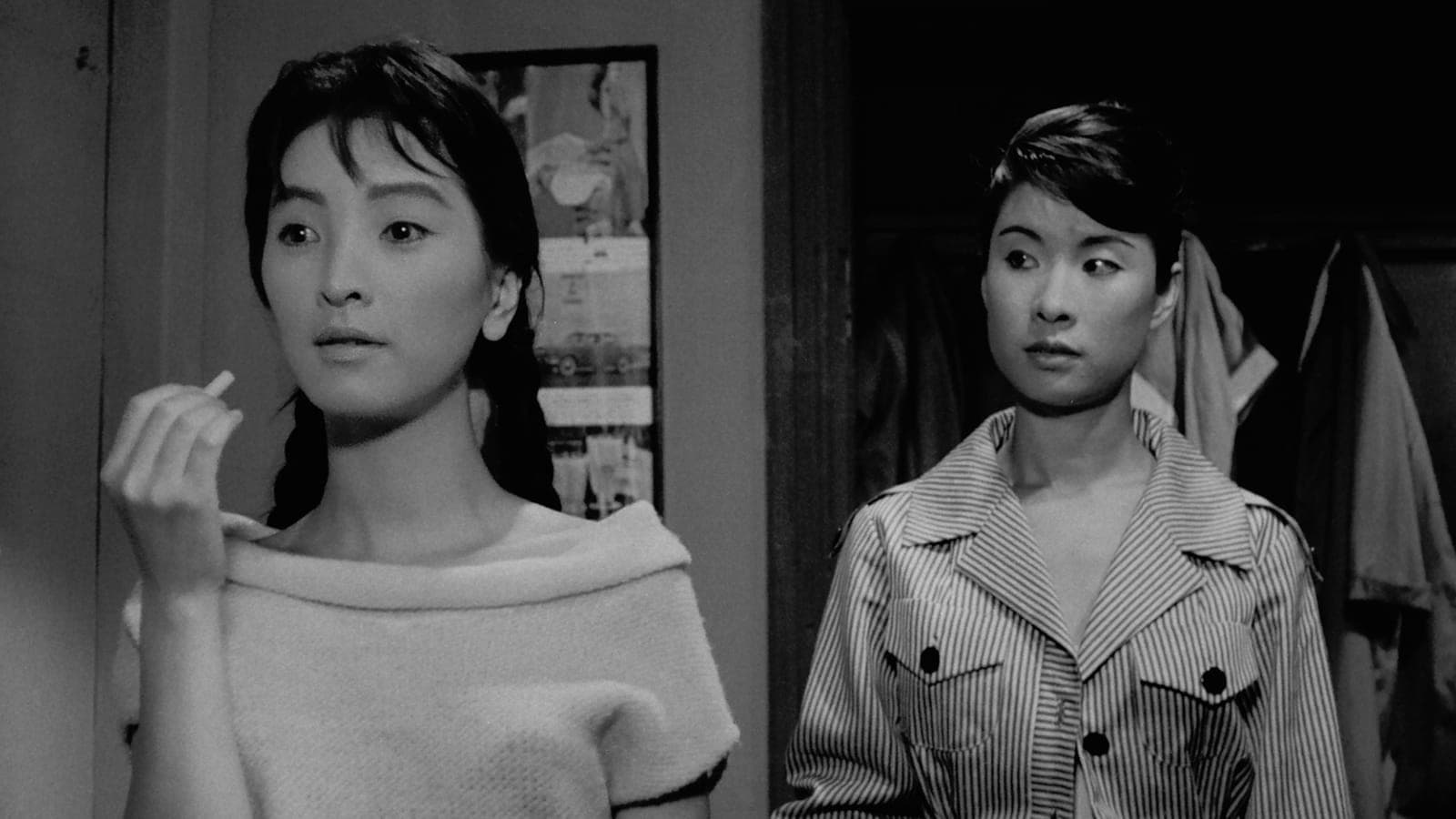 October 15, 2023
Related Event
In week two, we'll explore the dreadfully dark corners of desire through the succubi-like woman in the famed Korean film The Housemaid (1960) and the killers in auteur Park Chan-wook's Sympathy for Mr. Vengeance (2002).
Tickets
Select showtime for pricing and tickets.
After moving into a beautiful gothic home, the well-to-do Kim family hires a young woman named Myung-sook to be their housemaid. But her increasingly bizarre behavior—catching vermin with her bare hands, bullying the children, and spying on the married couples' love-making—soon escalates into a full blown assault on the tethers of their nuclear family. Universally lauded as one of the top three Korean films of all time, The Housemaid established auteur Kim Ki-young as Korean cinema's "Mr. Monster" and introduced his signature tropes—strong women pitted against weak men, gothic spaces, and lots and lots of rats. The Housemaid is a must-see masterpiece of psychological horror that reflects 1960s South Korea's anxieties about gender, class, and filmmaking itself.
Content Advisory: Discussions of and depictions of suicide, sexual coercion, accidental death, rats.
Original Language Title:

Hanyo

Director:

Kim Ki-young

Principal Cast:

Kim Jin Kyu, Ju Jeung-nyeo, Myung-sook, Eom Aeng-ran, Ko Seon-ae, Ahn Sung-ki, Lee Yoo-ri

Country:

South Korea

Year:

1960

Running Time:

111 min.

Producer:

Kim Ki-young

Screenplay:

Kim Ki-young

Cinematographers:

Kim Deok-jin

Editors:

Kim Ki-young

Music:

Han Sang-gi

Language:

Korean

Has Subtitles:

Yes

US Distributor:

Criterion/Janus Films

International Sales:

World Cinema Project