The Unknown Country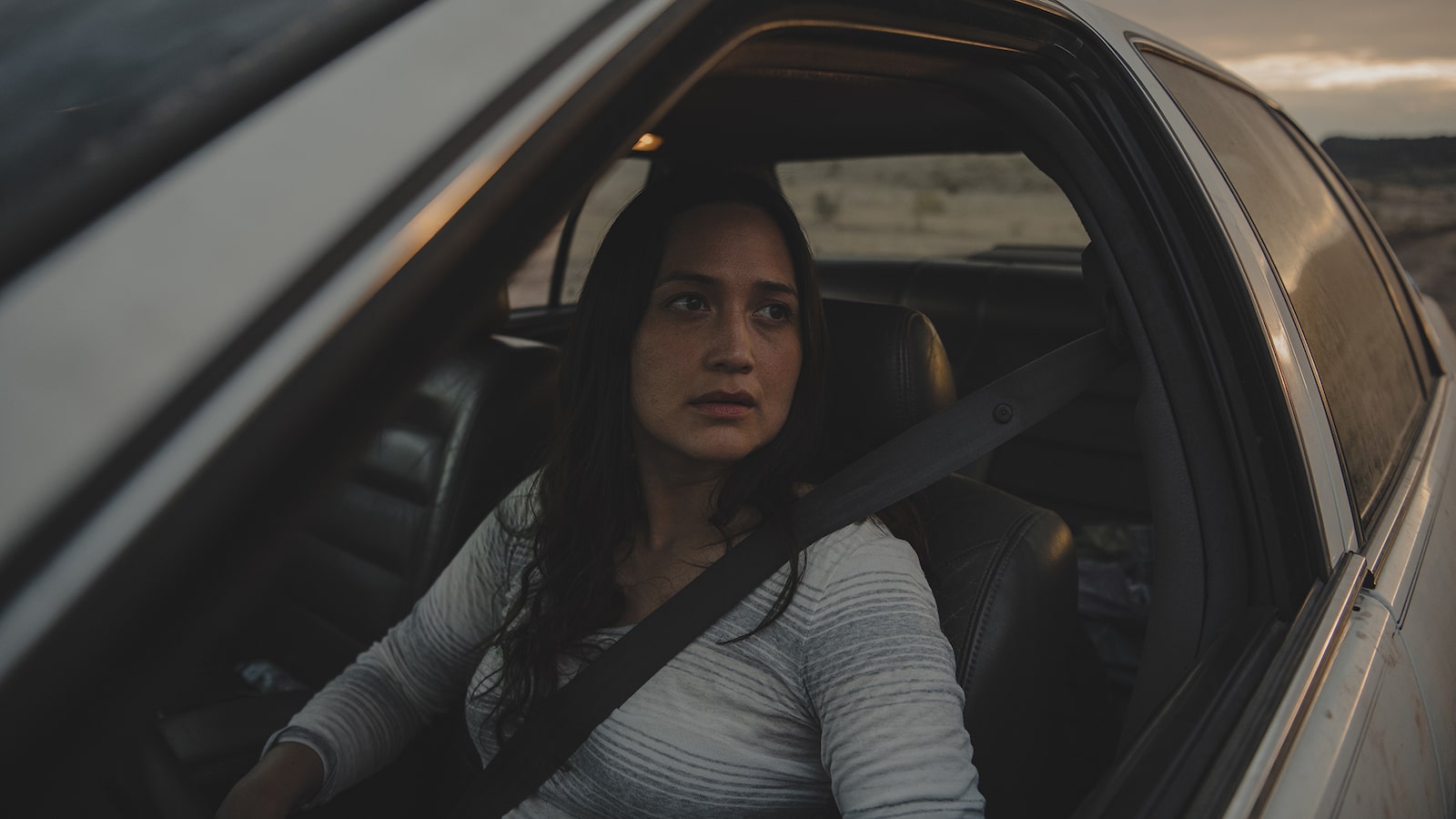 August 18 - 24, 2023
A grieving woman travels from the Midwest toward the Texas-Mexico border through an increasingly surreal landscape after receiving an invitation to reconnect with her estranged Oglala-Lakota family.
Special guests Morrisa Maltz (Director/Writer), Lily Gladstone (Actress/Co-Writer), and Vanara Taing (Editor/Co-Writer) will attend the August 18 7:30pm screening for an in-person Q&A moderated by SIFF Programming Manager Stan Shields.
Reeling from a devastating loss, Tana (Lily Gladstone) is pulled back into the world by an unexpected invitation to her cousin's wedding. She packs up her late grandmother's Cadillac and hits the open road, driving from her home in Minnesota to South Dakota. After reconnecting with her Oglala Lakota family, Tana sets off to retrace a surreal journey that her grandmother took decades ago, searching for the spot captured in an old family photograph. As she travels, Tana finds connection in the stories of everyday people who've settled down far off the main roads including Isaac (Raymond Lee), who provides a pivotal clue to understanding the lost location that could cultivate closure. A personal reverie summoned from a beguiling mix of fact and fiction, The Unknown Country is an arresting debut feature from Morrisa Maltz.
Director:

Morrisa Maltz

Principal Cast:

Lily Gladstone, Richard Ray Whitman, Raymond Lee, Lainey Bearkiller Shangreaux, Devin Shangreaux, Jasmine Bearkiller Shangreaux, Pam Richter, Dale Tolleander, Scott Stampe, Teresa Boyd, Florence R. Perrin

Country:

USA

Year:

2022

Running Time:

86 min.

Producer:

Laura Heberton, Lainey Bearkiller Shangreaux, Katherine Harper, Morrisa Maltz

Screenplay:

Morrisa Maltz

Cinematographers:

Andrew Hajek

Editors:

Vanara Taing

Music:

Alexis & Sam, Neil Halstead

Website:

http://www.morrisamaltz.com

Language:

English

US Distributor:

Music Box Films