Korean Horror: Train to Busan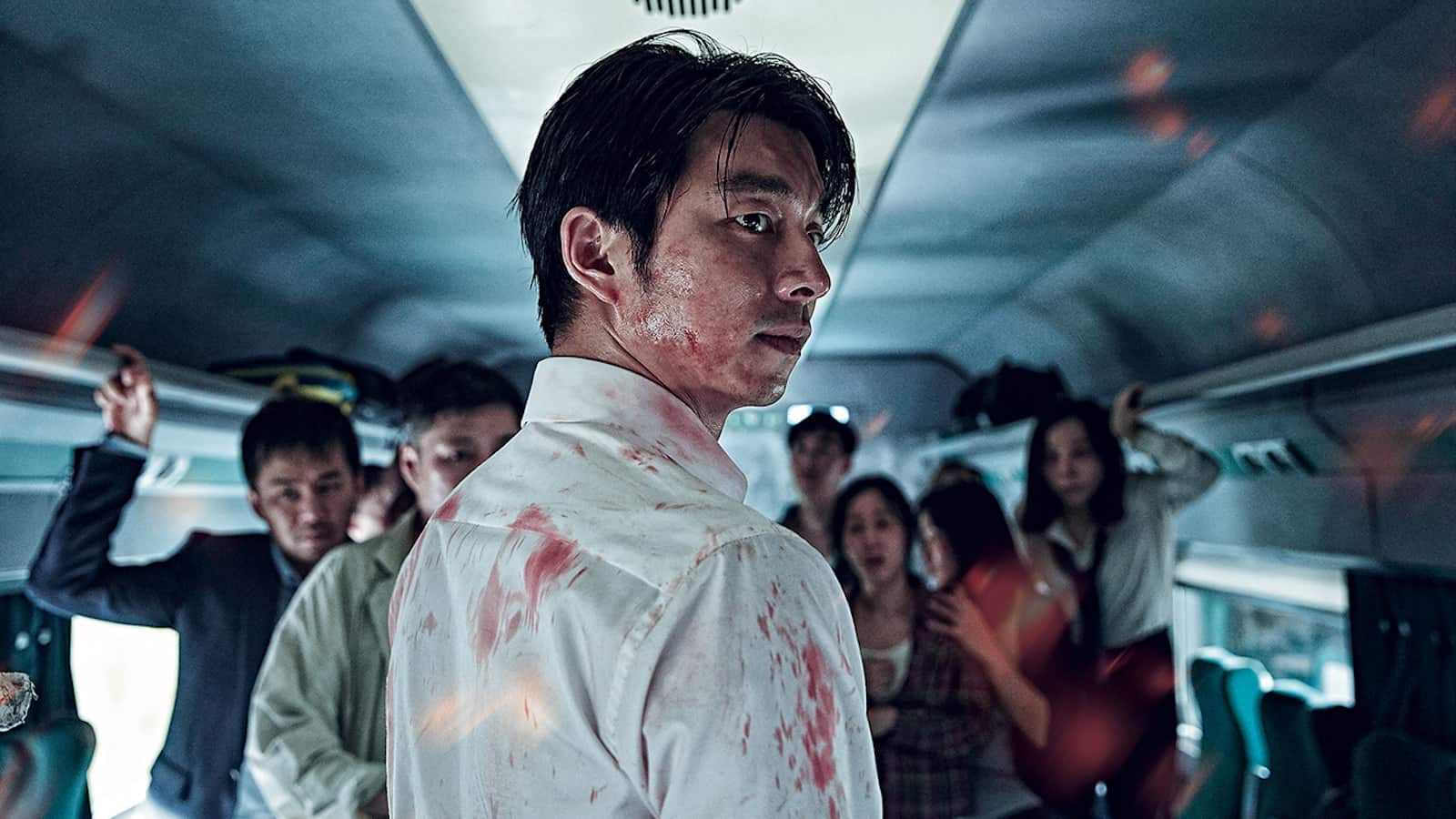 October 29, 2023
Korean Horror Film Talk & Screening Series
In the highest grossing Korean film of 2016, the passengers of a high-speed train must band together to fend off a zombie horde when the apocalypse arrives in the middle of their journey.
Related Event
In week four, we'll arrive at the post-modern horrors of infection and apocalypse in zombie films like Train to Busan (2016) and horror-comedy Zombie for Sale (2019).
Tickets
Select showtime for pricing and tickets.
Absentee, workaholic father Seok-woo (Goblin's Gong Yoo) pins his ailing relationship with his young daughter on a spontaneous trip to Busan. But before they even reach their high-speed train, a zombie apocalypse breaks out across the peninsula. Suddenly, selfish Seok-woo must rise to the occasion of protecting his daughter while leading a high school baseball team, a husband and his pregnant wife, a pair of older sisters, and more than one entitled "every man for himself" type in surviving the apocalypse together. Train to Busan packs all the action and suspense of a "fast zombie" invasion into the confines of a few train cars, making every success and failure more intense than the last. You'll fall in love with its star-studded cast, only to be devastated as the apocalypse indiscriminately rips through our band of survivors with the unfeeling tenacity of the capitalist systems the film interrogates. Bring your tissues to this blockbuster phenomenon that ushered in a new wave of zombie thrillers in Korea and beyond.
Content Advisory: Mild to medium blood and gore.
Director:

Sang-Ho Yeon

Principal Cast:

Gong Yoo, Jung Yu-mi, Ma Dong-seok, Choi Woo-sik, An So-hee, Kim Eui-sung, Kim Su-an

Country:

South Korea

Year:

2016

Running Time:

118 min.

Producer:

Lee Dong-ha

Screenplay:

Sang-ho Yeon, Joo-Suk Park

Cinematographers:

Hyung-deok Lee

Editors:

Jinmo Yang

Language:

Korean