SIFF presents Bigfoot Northwest Script Challenge Live Read
SIFF + BIGFOOT join forces to showcase great screenwriting from the Northwest at the Seattle International Film Festival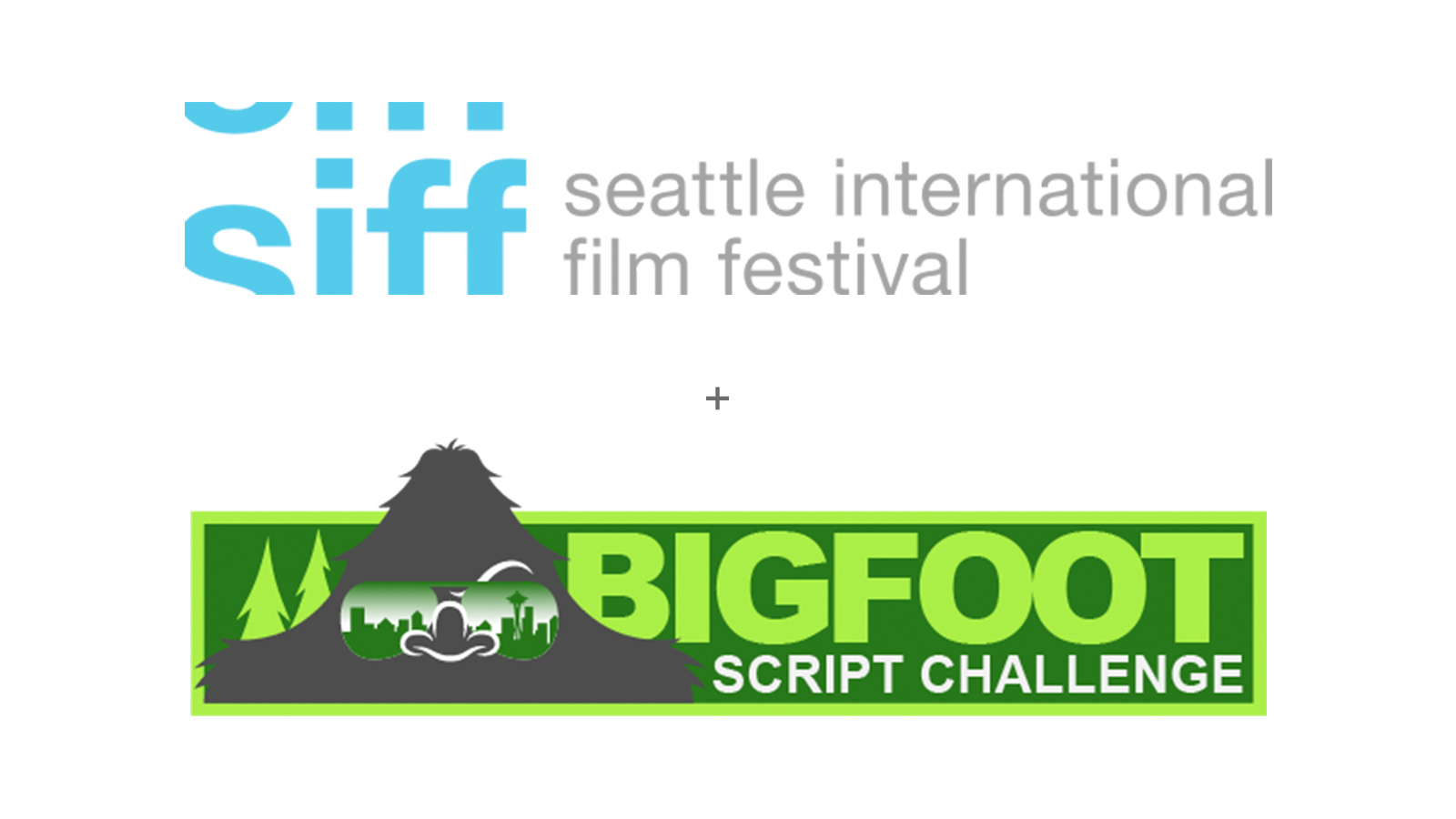 In order to provide the best opportunities for filmmakers and writers in the Pacific Northwest, SIFF is proud to announce that this year's screenwriting competition will be hosted by the Bigfoot Northwest Script Challenge. In less than a year Bigfoot has created amazing partnerships with some of the most active producers in our region as well as famous Hollywood studios, like Paramount Studios and F. Gary Gray's Fenix Pictures (Straight Outta Compton, Men in Black 4). We invite you to submit to Bigfoot when the competition opens on May 15, 2019.

At the 2019 Seattle International Film Festival, Bigfoot will be hosting a live table read utilizing material from their 2018 competition, as well as actors, directors, and producers from the NW and LA to perform the material and comment afterward. This will be an exciting chance for writers, filmmakers, and enthusiasts to learn about the development process and see a screenplay brought to life. Tickets to this special event will be available when the SIFF program is announced on May 2.
We would also like to invite you to submit your short film scripts, for FREE, to the Littlefoot Shorts Challenge. The competition runs every other month, and the winning writer gets his/her short produced into a film FREE OF CHARGE. To find out more, follow this link.
Past winners and finalists can be found below...
ORIGINAL FEATURE
Hollywood Feature Fellowship - Paramount Pictures and Broken Road Productions (Sean Robins)
STONE - Tom Foran
A good cowboy turned ruthless conman finds conscience and seeks redemption through a relationship with the son he never knew he had.
Green Feature Fellowship - Votiv (Brent Stiefel)
SLAYER OF DRAGONS - Craig Packard
A down on his luck Knight and his trusty servant resort to banditry. When their head's are literally on the chopping block, they manage to convince the not-too-bright King that they are famous dragon slayers. This all works great-until a REAL dragon shows up.
ORIGINAL PILOT
Hollywood Pilot Fellowship - Fenix Pictures (F. Gary Gray and Gary Glushon)
FEAR THE DARK - John Humber
Much of the human race has perished as a new apex predator roams the land. Emersyn has managed to isolate herself deep in the wilderness but when a young girl wanders into her life, she chooses to leave and brave the deadly woods in order to get the girl home.
Summit Fellowship - Summit Productions (Ben Andrews)
SILHOUETTE - Lukas Hassel
A disabled mother of two fights to protect her children, not just from bullies, but from an unknown force in mirrors everywhere.
DIGITAL SHORT
The Digital Fellowship - RocketJump (Freddie and Jimmy Wong)
BOGBREATH - Allen Wagner
A boy confronts the swamp monster lurking in the dark corner of his bedroom.
2018 BIGFOOT FINALISTS
ORIGINAL FEATURE
THE FORTY-FIVE CALIBER CUPCAKE CLUB - J. Galvan, Kirkland, WA
ELECTRIC LAZARUS - E. Langston, Santa Cruz, CA
FEAR THE DARK - J. Humber, North Hollywood, CA
SILHOUETTE - L. Hassel, New York, NY
35MM SLUGS - E. Williams, Seattle, WA
ABILENE - M. Raymond, Seattle, WA
SLAYER OF DRAGONS - C. Packard, Seattle, WA
HIMALAYAN GIANT - J. Grant, Seattle, WA
STONE - T. Foran, Canyon Country, CA
THE MOM'S CLUB - R. Ashe, Bellevue, WA
MONEY MAN - S. Funakoshi, Los Angeles, CA
ENVIRONMENTAL FALL OUT - A. Marzano, Edmonds, WA
THE ELEPHANT ROOM - T. Kennedy, Renton, WA
CIRQUE DU SOLDAT - C. Taylor, Bainbridge Island, WA
ALL'S FAIR - W. Lane, Shoreline, WA
LIFE THROUGH THE LENS - C. Hutson, Seattle, WA
THE PHYSICAL EDUCATOR - K. Hargus, Seattle, WA
SPOT TIME - C. Fridey, Albuquerque, NM
ORIGINAL PILOT
SHE CAN'T STAY WITH ME - K. Rexroat, Tacoma, WA
THE EDUCATION OF MICHAEL B - H. Brown, Mercer Island, WA
RIGGED - E. Williams, Seattle, WA
SINCERELY, TOKEN - N. Atkinson, Seattle, WA
CRACK THE WHIP - H. Pilder Olson, Seattle, WA
SAR-AK - S. Sprague, Venice, CA
PARTS - C. Page, Sacramento, CA
CZAR OF DETROIT - G. Steele & A. Rains-McNally, Seattle, WA
DARKLY HEIGHTS - C. Wachob, Seattle, WA
WINE & GUAC - G. Kelly, Seattle, WA
KNIFE'S EDGE - S. Wilson, Mill Creek, WA
LITTLE DRUMMER GIRL - J. Grant, Seattle, WA
MACK-DOE - J. Wilson, Vancouver, BC
TEACHING HARMONY - A. Mandapat, Santa Cruz, CA
HANNAH & JAKE - D. Waters, Portland, OR
DIGITAL SHORT
I AM GUS - B. Troyer, Olympia, WA
REVERSE PHYSIOLOGY - K. Dietz, Simi Valley, CA
BOGBREATH - A. Wagner, Kirkland, WA
HUMANITARIAN - N. Peden, Seattle, WA
DARKNESS NEVER FORGIVES - G. Hanna, Sequim, WA
TURNING EIGHTEEN - J. Sin, Bellevue, WA