Summer Break Filmmaking Camp: Documenting Real World Stories
Are you fascinated with the world around us? Learn how to craft non-fiction stories in in this week-long camp for students aged 9-12.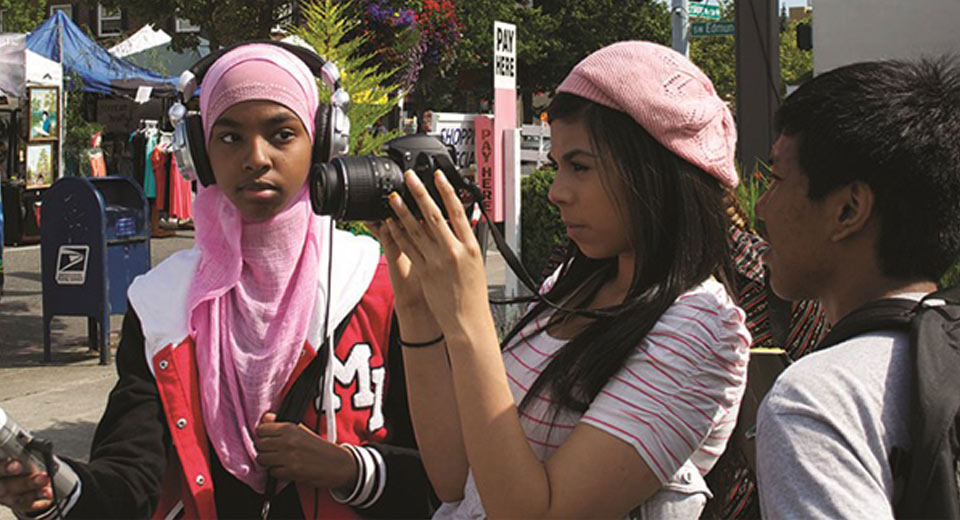 July 20 - 24, 2020
Documentary films are diverse and encompass many different categories: Biographical, historical, rockumentary, expose, subject examination, Behind-the-Scenes, and of course, nature. Even social media channels, like YouTube and TikTok, can fit into the documentary genre!
In this week of SIFF Filmmaking Camp, we're turning our lenses to document the world around us. Learn how to craft stories based on real world sources. Students will practice skills like interviewing, researching, shooting b-roll, and framing subjects
In small groups of 3-6, students (aged 9-12) will learn the basics of working together as a movie production crew: writing scripts, directing actors, using accessible filmmaking technology, digitial editing, and more! At the end of the week, your short films will be "in the can" and we will celebrate with a Friends and Family Film Festival in the SIFF Film Center Theater. Finished films will be able to be viewed online or downloaded to share with as many people as you like.
---
SIFF year-round passes and vouchers are not valid for this event.
Tickets
Monday, July 20, 2020