20 Days in Mariupol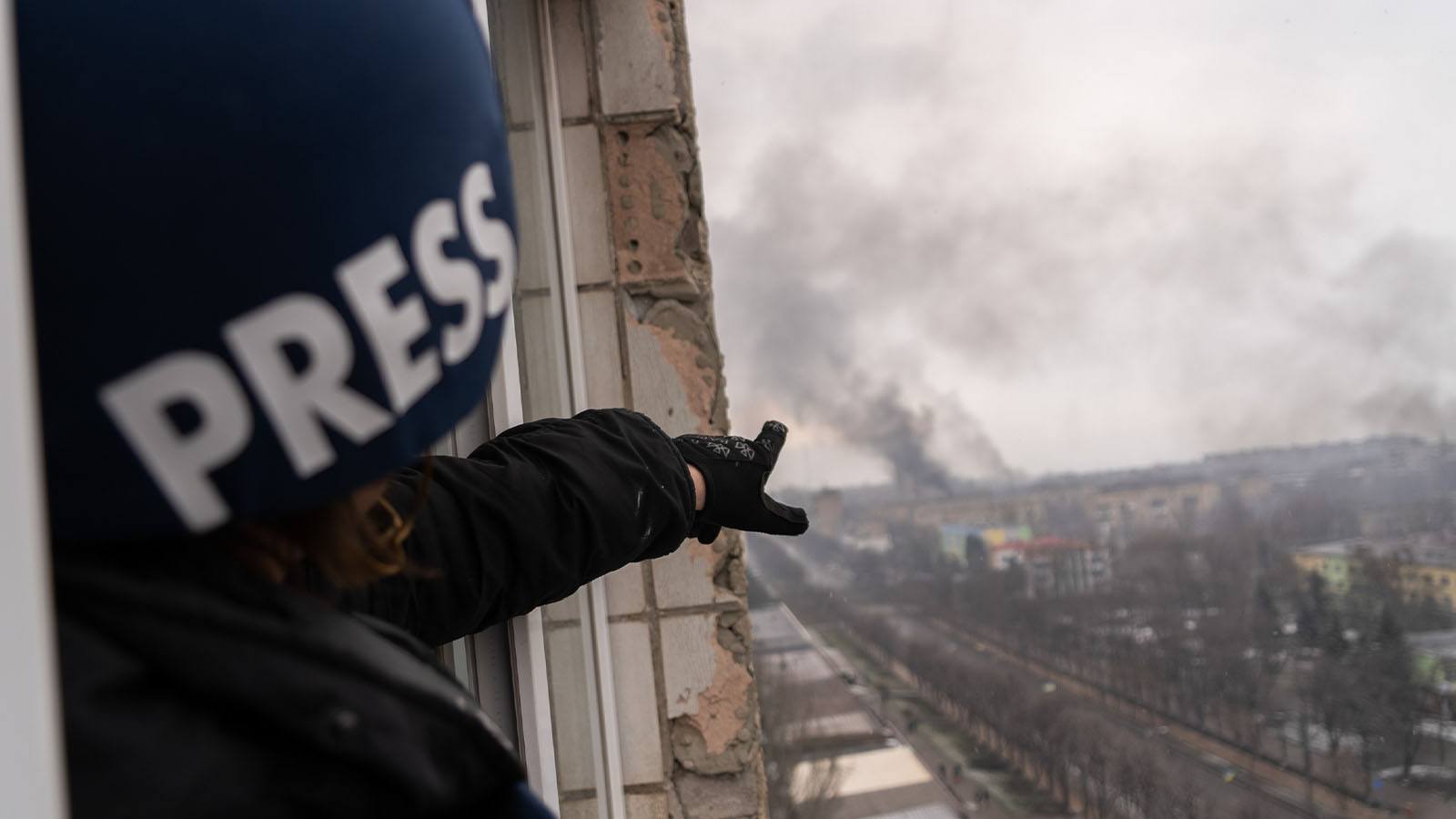 A compilation of on-the-ground reporting at the onset of absolute devastation as a trio of Associated Press journalists get caught in Mariupol in the early days of the 2022 Russian invasion. Winner of the Sundance World Cinema Documentary Audience Award.

*Restricted to audiences in WA State.
February, 2022. A Russian assault on the Ukrainian coastal city of Mariupol is imminent. Associated Press video journalist Mstyslav Chernov, photographer Evgeniy Mololteka, and field producer Vasilisa Stepanenko are all that remain of the international media. Once the barrage begins, the journalists find themselves cut off from the rest of the world. Basics like food, water, and electricity are scarce to non-existent, but their mission remains unchanged: document the horrors of the invasion and get their reports to the outside world. Surrounded and under siege, they never stop recording the harrowing efforts of soldiers at the front lines and the doctors and nurses trying to staunch the casualties. They are lucky to get out with their lives after 20 days trapped in Mariupol and a perilous escape. Just as vital is the evidence that escapes with them. They have risked everything to capture the truth of Putin's crimes, standing as an incandescent refutation to his propagandistic lies about the early days of the Russian invasion.
—Betsy Cass
Director:

Mstyslav Chernov

Country:

Ukraine, USA

Year:

2023

Running Time:

94 min.

Producer:

Mstyslav Chernov, Michelle Mizner, Raney Aronson Rath, Derl McCrudden

Screenplay:

Mstyslav Chernov

Cinematographers:

Mstyslav Chernov

Editors:

Michelle Mizner

Music:

Jordan Dykstra

Website:

Official Film Website

Awards:

Sundance Film Festival 2023 (Audience Award: World Documentary)

Filmography:

Debut Feature FIlm

Language:

English, Ukrainian, Russian

Has Subtitles:

Yes

US Distributor:

PBS Distribution

International Sales:

Dogwoof