ABLED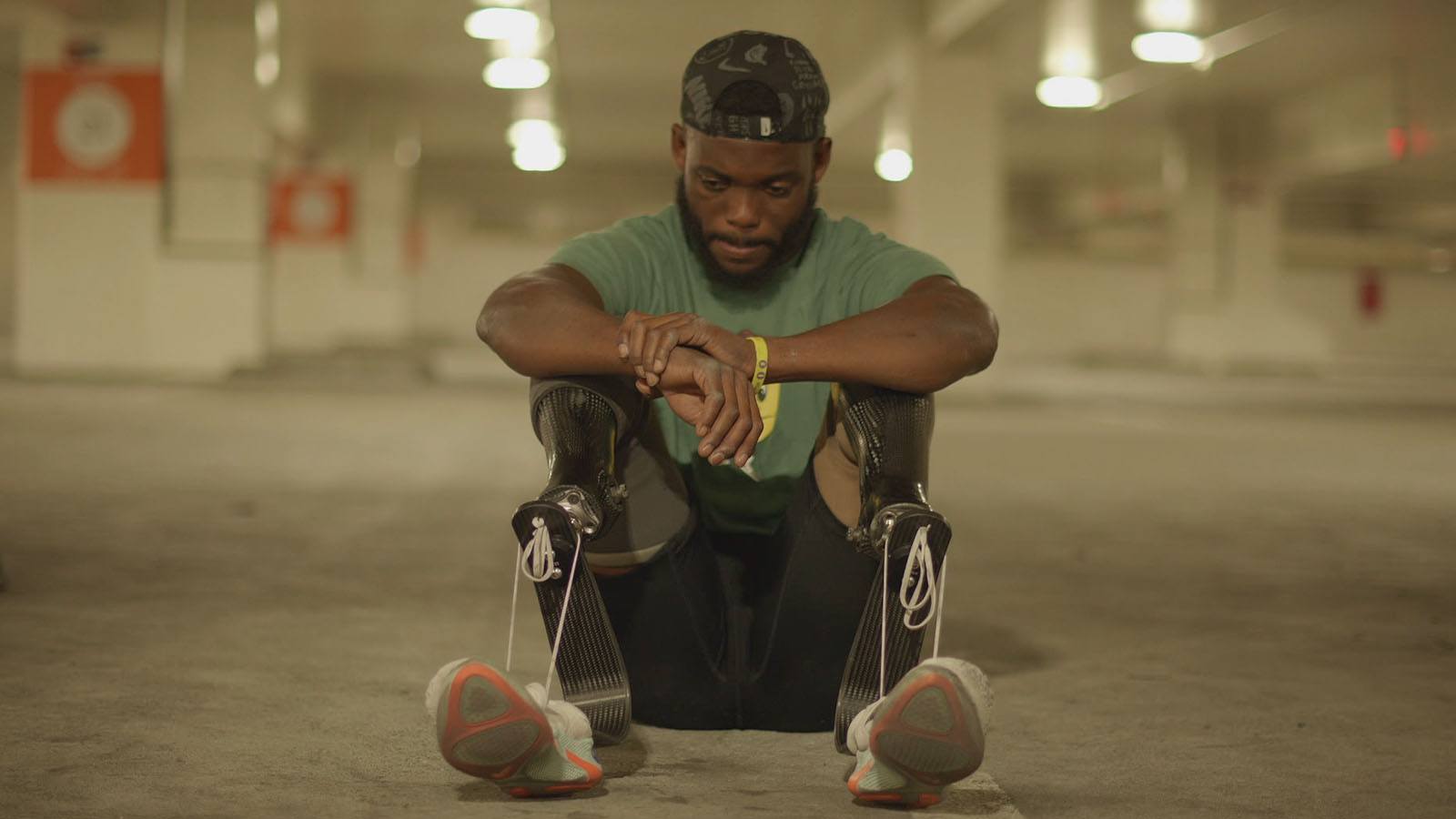 Setting its focus on double-leg blade sprinter Blake Leeper, who aspires to be in the Olympics, this is an inquiry into the deliberate bias against disabled athletes who want to compete against the "able-bodied" and the dubious science used to bar them from their dreams.
Director/Producer Einar Thorsteinsson, subject Blake Leeper, and several crew members scheduled to attend.

Meet Blake Leeper, a medal-winning Paralympian sprinter and world record holder in the 400m. Born with both legs missing below the knee, Leeper embraced sports from a young age, playing baseball and basketball, but did not turn his eye to competitive running till his late teens. He quickly became a major competitor in the 100m, 200m, and 400m sprints, earning a silver and bronze medal at the 2012 London Paralympics. After a non-performance drug suspension scuttled his dream for the 2016 Rio games, Leeper announced his intention to compete at the 2020 Tokyo Olympics against "able-bodied" runners. But despite the one-time precedent set by fellow blade runner Oscar Pistorius at the 2012 Olympics, World Athletics, the sport's governing body, claims Leeper's blades give him an advantage over non-disabled runners—a misconception that still persists, particularly among the uninformed public. Using candid interviews, incisive reporting, and rigorous scientific testing, director Einar Thorsteinsson and Blake Leeper reveal the deliberate biases faced by disabled athletes who want to compete against the able-bodied, and the dubious science and deceptive publicity used to bar them from cross competitions.
Director:

Einar Thorsteinsson

Principal Cast:

Blake Leeper

Premiere Status:

World

Country:

USA

Year:

2023

Running Time:

89 min.

Producer:

Katherine LeBlond, Einar Thorsteinsson, Jóhann Stefansson, Brian Leong, Alan Finkel

Cinematographers:

Brian Leong, Anton Einarsson, Einar Thorsteinsson, Garret Guidera, Daniel Luna

Editors:

Einar Thorsteinsson

Music:

Daniel Dombrowsky

Website:

Official Film Website

Filmography:

Debut Feature Film

Language:

English