Almamula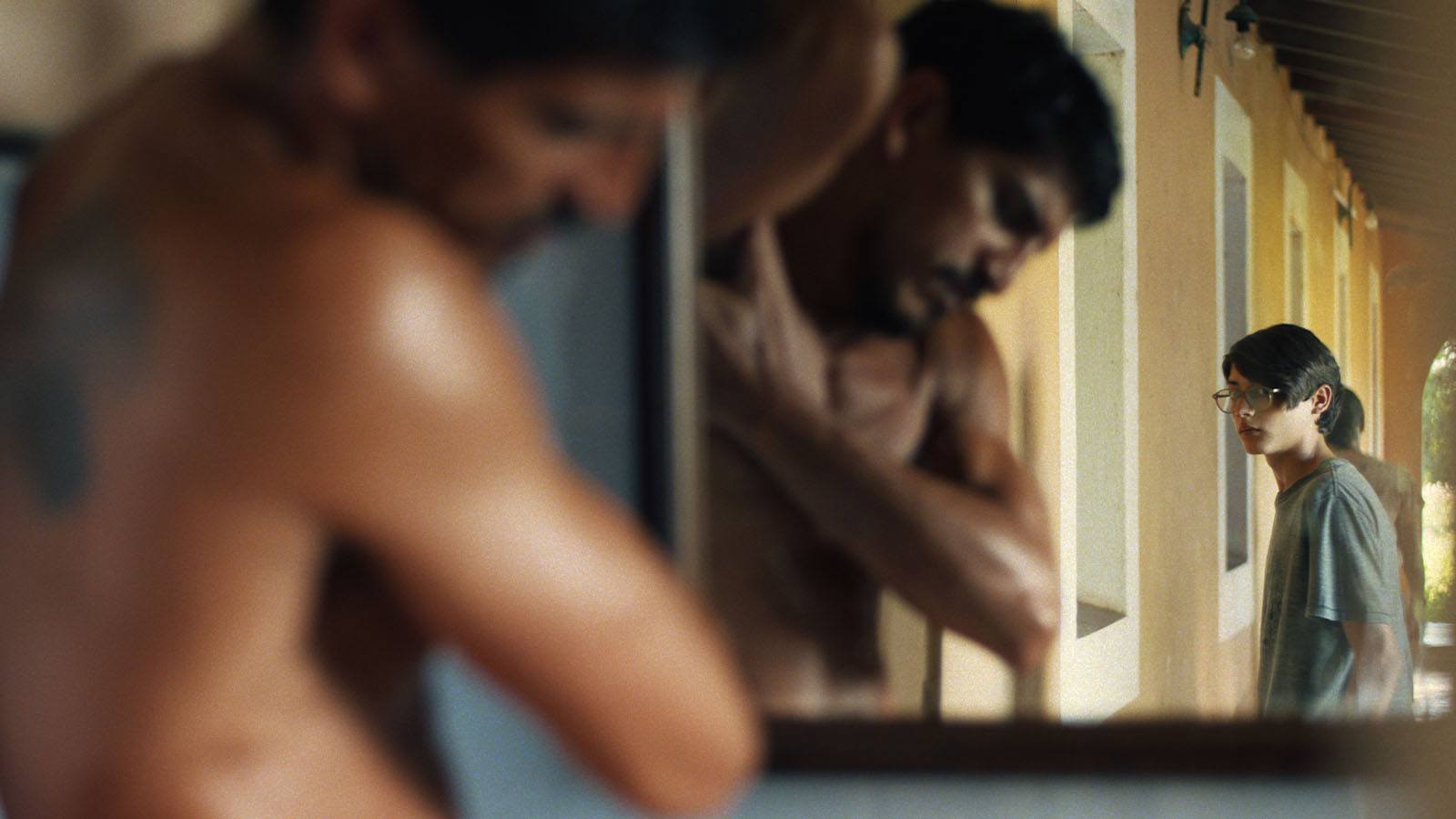 After relocating to a deeply religious community, bullied pre-teen Nino discovers a hotbed of repressed desire under the town's pious façade, and the horrible pleasures of a creature named the Almamula, in this darkly mysterious debut from Juan Sebastian Torales.
Director Juan Sebastian Torales scheduled to attend.

*Restricted to audiences in WA State.
Blamed for his own beatings at the hands of schoolmates for the crime of being gay, shy preteen Nino (Nicolás Díaz) and his family find themselves with no other option than to relocate to someplace far, far away for the safety of their son. Moving to a quiet farm in the town of Santiago del Estero in northern Argentina, family patriarch Ernesto (Cali Coronel) and mother Elsa (María Soldi) feel they've found the perfect place to raise their devoutly Catholic family, quickly enrolling Nino in Confirmation class and settling into life in a deeply religious community. Yet when rumors begin swirling about a local boy taken by the Almamula, a terrifying wood-dwelling creature who preys on the sexually impure, Nino begins to realize that his new home is a hotbed of sexual repression where everybody talks but no one knows a thing. With Confirmation nearing and a stigmata-scarred Nino openly challenging Church orthodoxy, the youth comes to realize that he will never be accepted for who he truly is and that his only true savior might be the one who dwells deep in the woods, in this dark, mysterious debut feature from writer/director Juan Sebastian Torales.
Director:

Juan Sebastian Torales

Principal Cast:

Nicolás Díaz, María Soldi, Cali Coronel, Martina Grimaldi, Luisa Lucía Paz

Premiere Status:

North American

Country:

France, Argentina, Italy

Year:

2023

Running Time:

95 min.

Producer:

Pilar Peredo, Edgard Tenembaum, Lorena Quevedo, Augusto Pelliccia

Screenplay:

Juan Sebastian Torales

Cinematographers:

Ezequiel Salinas

Editors:

Juan Sebastian Torales

Music:

Matteo Locasciulli

Website:

Official Film Website

Filmography:

Debut Feature Film

Language:

Spanish

Has Subtitles:

Yes

International Sales:

Bendita Film Sales