And the King Said, What a Fantastic Machine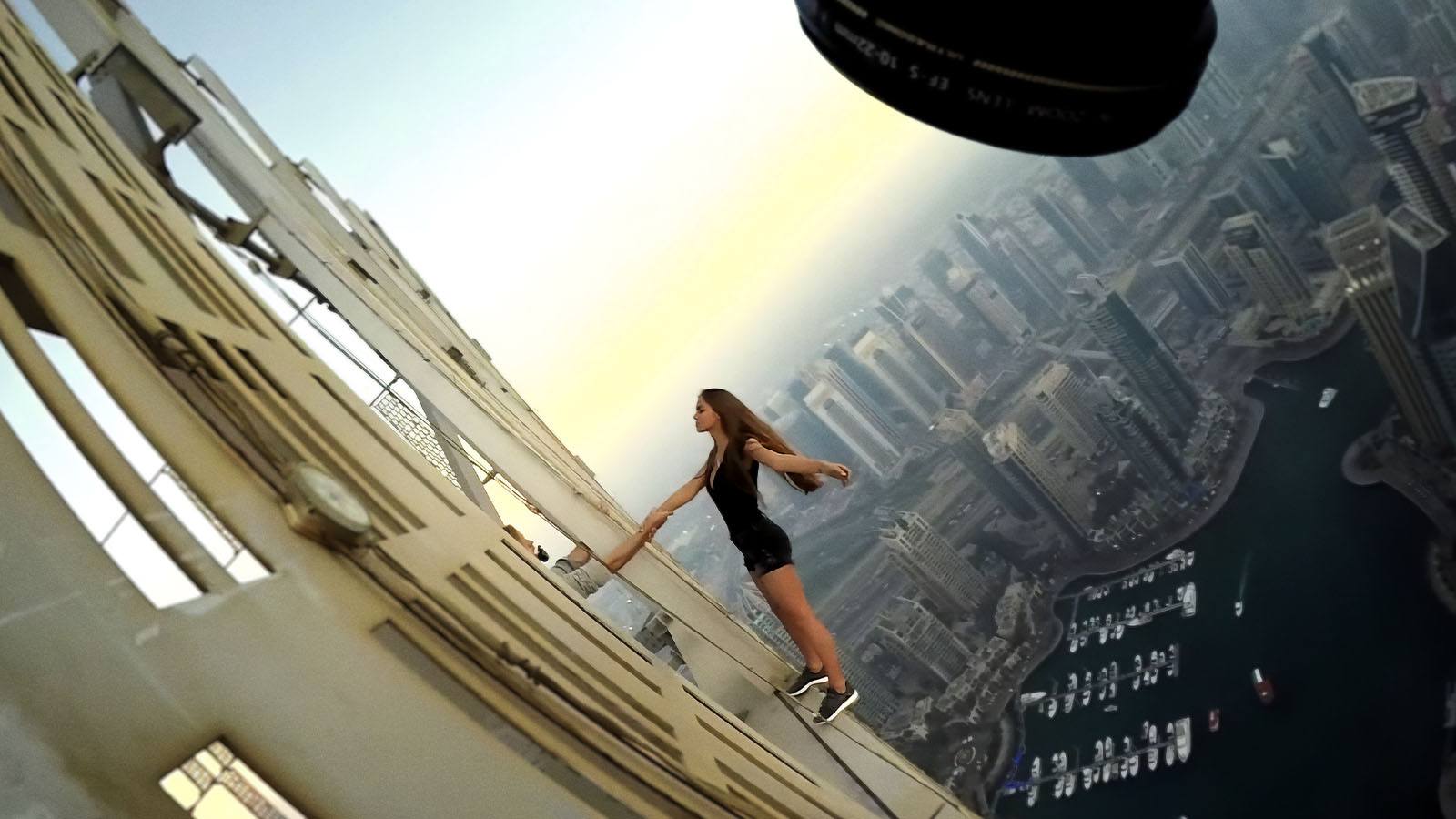 A meticulous dissection of image-making using a mind-boggling array of archival footage, this profound documentary traces the 200-plus-year history of the camera, how it has been embraced, and how it has been exploited. A 2022 SIFF New Works-in-Progress project and Sundance Special Jury Award-winning documentary.
Director Axel Danielson, Director Max Van Aertryck, and Producer Kathleen McInnis scheduled to attend.
If Eadweard Muybridge—the photographer whose multiple images of a galloping horse in the 1870s became the first proto-movie—had been able to foresee Leni Riefenstahl, Showgirls, "The Real Housewives of Salt Lake City," and Instagram influencers, would he have bothered? Probably. But in their new doc, directors Axel Danielson and Maximilien Van Aertryck consider the question in a swift, collage-y 150-year history of the photographic image, musing about the effects, both beneficent and baleful, of its modern-day ubiquity. The title comes from a quote by Edward VII, who marveled at Georges Méliès' 1902 silent short The Coronation of Edward VII—which was NOT a documentary simply recording the event (Méliès was denied permission to attend) but a staged recreation. And so it begins: the camera's ability to lie as easily as it tells the truth. In a way it's an expansion of Danielson and Van Aertryck's short Ten Meter Tower (SIFF 2016), in which they simply filmed people choosing whether to jump from that height into a public pool—the point being how being filmed might condition their decision. Fantastic Machine is also a second draft of Broadcast, presented last year by SIFF as a New Works-in-Progress project.
—Gavin Borchert
Director:

Axel Danielson, Maximilien Van Aertryck

Country:

Sweden, Denmark

Year:

2023

Running Time:

88 min.

Producer:

Axel Danielson, Maximilien Van Aertryck, Kathleen McInnis

Cinematographers:

Axel Danielson, Maximilien Van Aertryck

Editors:

Mikel Cee Karlsson

Website:

Official Film Website

Awards:

Sundance Film Festival 2023 (World Cinema Documentary Special Jury Award for Creative Vision)

Filmography:

Debut Feature Film

Language:

Swedish, English, French, German, Arabic

Has Subtitles:

Yes

International Sales:

Heretic