Coldwater Kitchen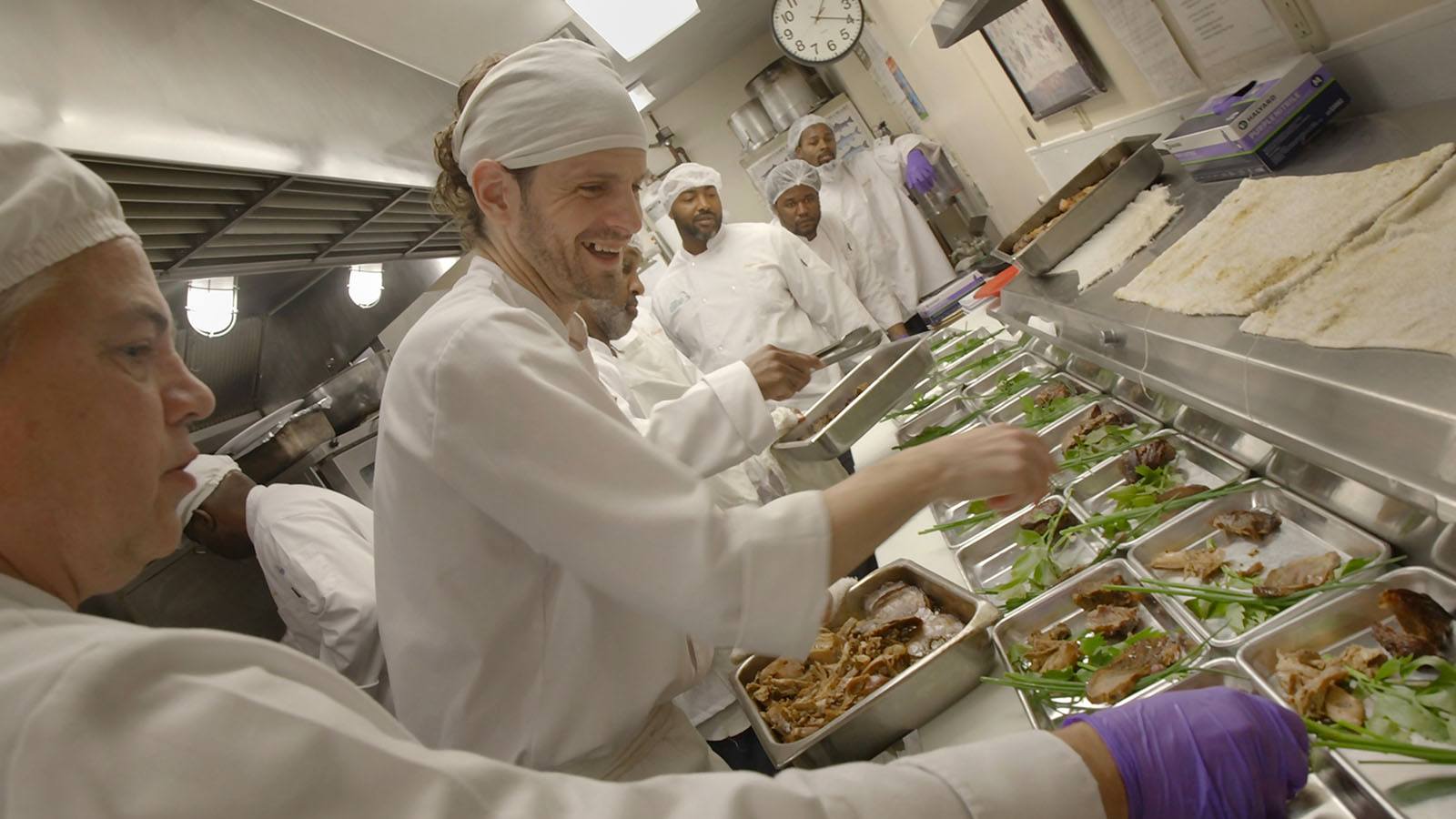 At Lakeland Correctional Facility in Coldwater, Michigan, chef Jimmy Lee Hill has run a gourmet culinary training program that gives the incarcerated purpose, pride, and a future upon their release. Go into the kitchen as he focuses on three new trainees.
Co-Director Brian Kaufman scheduled to attend the May 18 screening.

What does it mean to be rehabilitated? Is it learning to persevere in the face of temptation? Is it learning to have trust and faith in the system and dedicate yourself to living a life within its laws and rules? Is it learning empathy, humility, and striving to live a life of service? The answer is different for every inmate; some have to start by confronting their behavioral patterns and learning to deal with their own emotions. Enter chef Jimmy Lee Hill, who runs a kitchen and provides expertise within the walls of the Lakeland Correctional Facility in Coldwater, Michigan. Learning a trade in the process of criminal rehabilitation is nothing new, but learning to cook is not just a trade. Here, expressing yourself through food is a holistic approach that provides structure and life lessons. Cuisine can be art, serving is learning to care, and kitchen work teaches respect and discipline. Can this rehabilitation continue outside the physical space of the prison, once the inmates are on their own for the first time in years?
—James Akita
Director:

Brian Kaufman, Mark Kurlyandchik

Principal Cast:

Jimmy Lee Hill, Bradley Leonard, Dink Dawson, Ernest Davis

Country:

USA

Year:

2022

Running Time:

91 min.

Producer:

Kathy Kieliszewski, Steve Byrne

Screenplay:

Brian Kaufman, Mark Kurlyandchik

Cinematographers:

Brian Kaufman, Mark Kurlyandchik

Editors:

Brian Kaufman, Mark Kurlyandchik

Music:

Wayne Kramer

Website:

Official Film Website

Filmography:

Kaufman: The Wall (2018), 12th and Clairmount (2017), Packard: The Last Shift (2014); Kurlyandchik: Debut Feature Film

Language:

English