Programmers' Picks: Dan Doody
SIFF Programmer Dan Doody shares some of his highlights from the 2023 Seattle International Film Festival.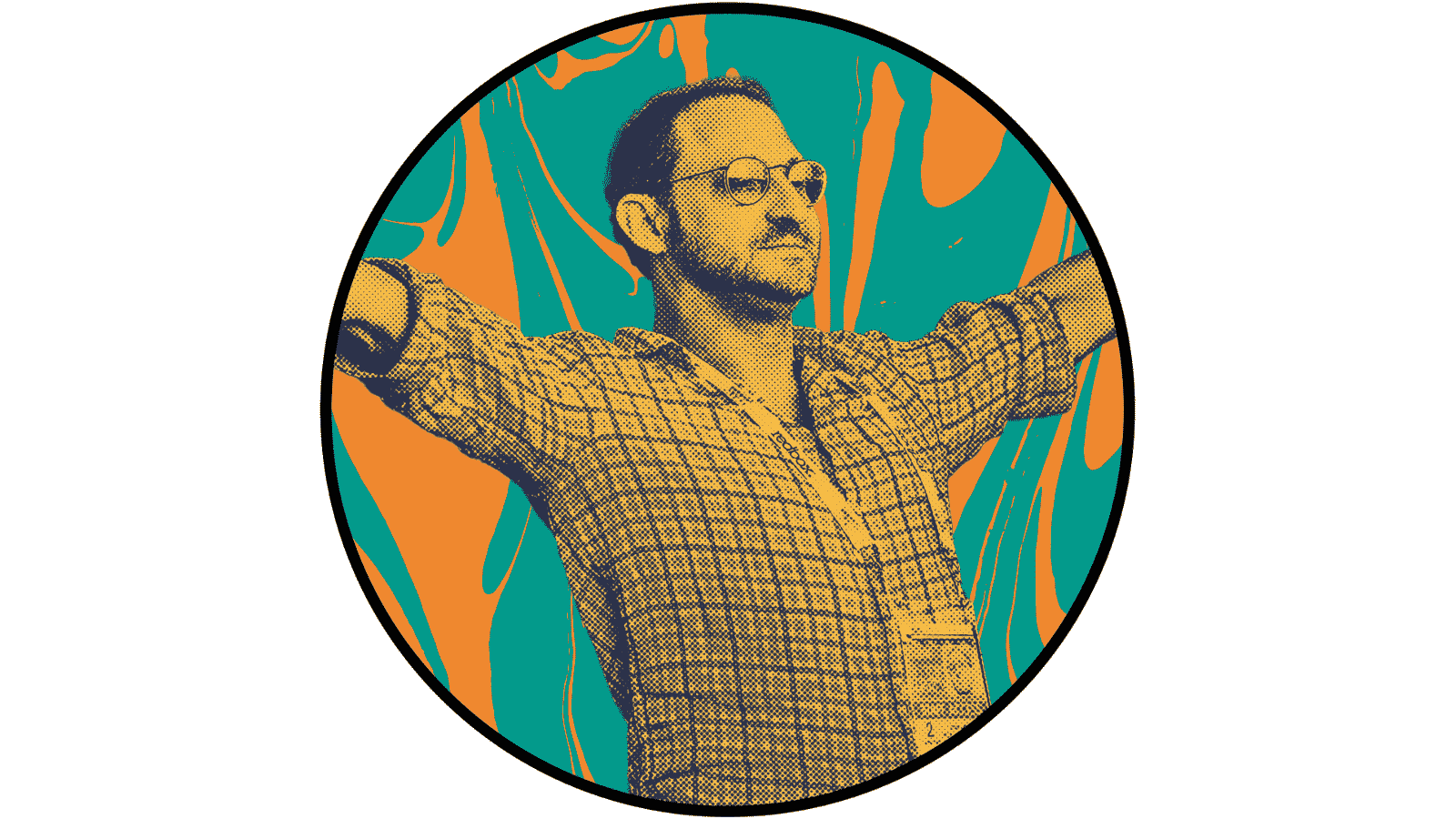 Director Paul Urkijo Alijo (Errementari) delivers a stunning fantasy epic that is an alchemical blend of high adventure, mythic creatures, and visionary wonder.
Two can't-miss archival presentations to honor dear departed members of Seattle's cinema community. Both these films need to be seen on the big screen. Here's your chance!
As WWII raves Europe, two sisters invent a machine, LOLA, that can intercept radio and TV broadcasts from the future, allowing them to discover David Bowie and embrace their inner punk decades before either comes into existence. A DIY alternate history sci-fi told via found footage, this is simply the most imaginative film at SIFF this year.
Set in a '70s Austria haunted by WWII, this tight gothic occult chiller follows nurse Sigrun seeking to find the truth about her biological mother. Does her new patient, the Baroness Heidenreich, hold the answer?
This ridiculous sci-fi comedy mixes elements of The Terminator, Shaun of the Dead, Escape From New York, and Mad Max into something that captures the hilarious brilliance of a MAD Magazine parody.
This charmer follows Georgie, a dreamy, resourceful 12-year-old girl who is doing just fine living alone in a London council house following her mother's recent death. Then her bio-dad shows up and threatens to ruin everything. This vibrant, joyful film shimmers with humor, magic realism, and formal inventiveness.
Director Matthias Hoene of Cockneys vs. Zombies fame returns to SIFF with this grisly gothic thriller that plays like a modern-day Grimm's fairy tale. On a dark and stormy night, two brothers fleeing a brutal crime lord happen upon a secluded farmstead. Seeking refuge, they take the family hostage unaware darker forces are rising.
This fascinating documentary recounts Douglas Sirk's pre-Hollywood career under the Nazi regime. His ex-wife was so jealous of his second wife, a Jew, that she became a fanatical member of the Nazi party, driving Sirk's only son into a star of propaganda films. These experiences then went on to influence Sirk's great melodramas of the 1950s.
When the lurid memoir "Michelle Remembers" was published in 1980—purporting to detail Michelle Smith's abduction as a child by a Satanic cult in Victoria, BC—it became patient zero for the decade-long Satanic Panic that followed. This documentary, both creepy and fascinating in equal measure, shows the consequences wrought from willful misinformation and the lies that went on to destroy people's lives.
It's the documentary about "The Star Wars Holiday Special" that you didn't know you needed until you've seen it. How did this disaster happen? In three words—'70s variety shows. But, hey, it also gave us Boba Fett.
It's rare for a documentary film to be as insightful and poetic as its subject, particularly when that subject is one of the great American films. Desperate Souls, Dark Days lays bare the many social, political, and cultural forces that breathed Midnight Cowboy into existence, followed by an archival screening of the movie itself.