Fremont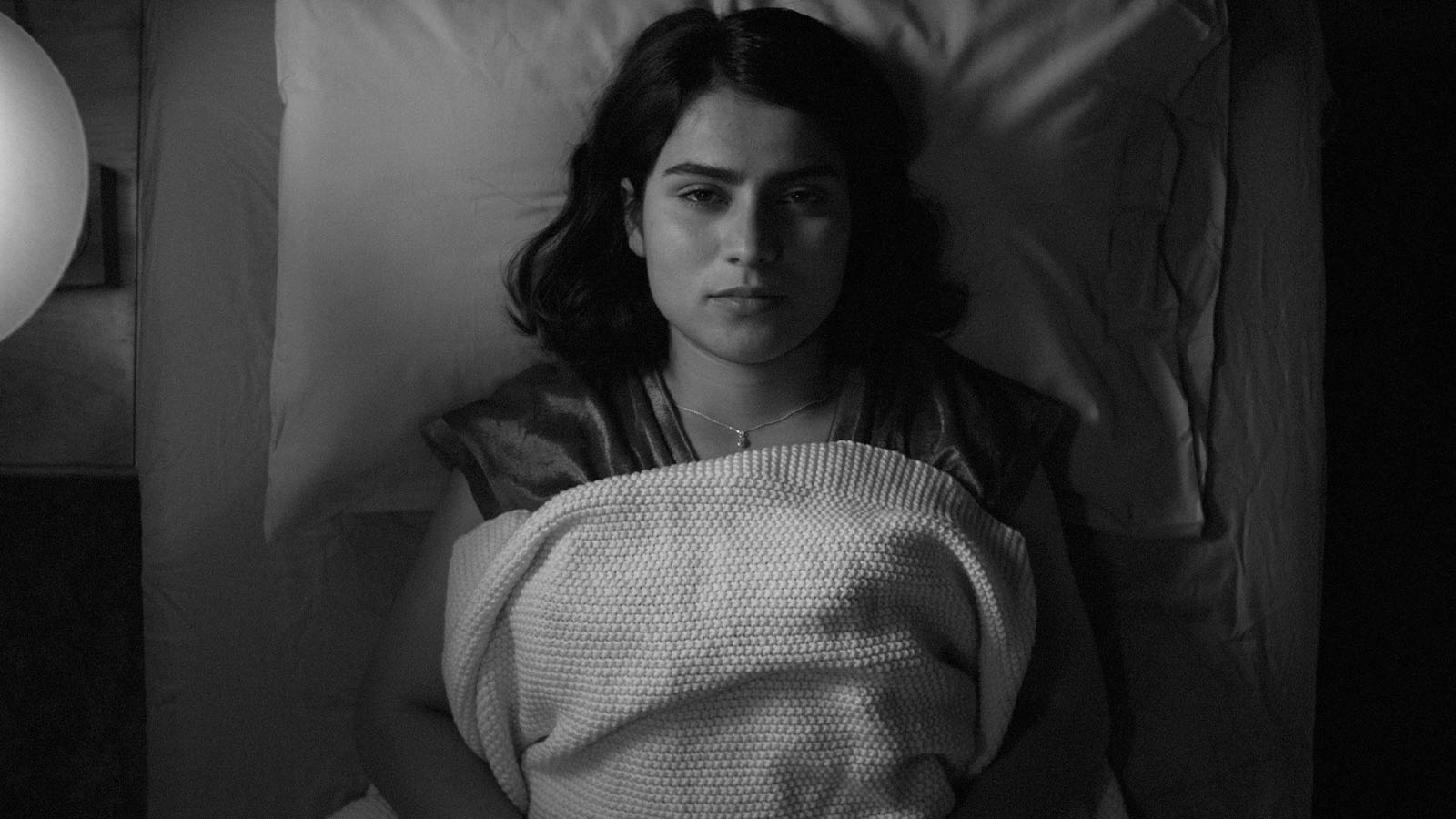 In this comforting, lowkey, and dryly funny dramedy, an Afghan immigrant who previously worked as a U.S. military translator finds work in a San Francisco-based Chinese fortune cookie factory, where she desperately longs for connection and peace.
Director Babak Jalali, Executive Producer Nickhil Jakatdar, and Producer Sudnya Shroff scheduled to attend.
You'd be hard-pressed to find a more comforting movie at the Festival than Fremont. First-time actor and real-life Afghan refugee Anaita Wali Zada shines in the lead role of Donya, an Afghan translator who used to work with the U.S. government overseas but is now trying to grow accustomed to civilian life in the States. Unfortunately, the lingering feeling of survivor's guilt coupled with the all-too-relatable restlessness of wanting more out of life causes Donya to have trouble sleeping night after night. She sees a therapist (comedian and dependable character actor Gregg Turkington) in hopes of obtaining a prescription to help with her insomnia. He is kind to Donya and quick to offer her sage advice, even if it's ridiculously informed by his strange obsession with Jack London's "White Fang." This therapist character is representative of one of the many pleasures of Fremont. Director Babak Jalali populates Donya's world with the nicest of people, from Jeremy Allen White ("The Bear") as a handsome, helpful mechanic to Donya's kindhearted boss at the fortune cookie factory, who, after promoting Donya to be the fortunes writer, provides words of wisdom in such a warm and pleasant way even the hardest of hearts would soften. Shot in a full-frame aspect ratio and photographed in ravishing black-and-white, Fremont is as aesthetically pleasing as it is emotionally satisfying. Embellished with a lowkey, straight-faced sense of humor, this is a cozy blanket of a film that is so quietly effective you might find yourself with welcome tears in your eyes once the credits roll.
—Trevor Brandt
Director:

Babak Jalali

Principal Cast:

Anaita Wali Zada, Gregg Turkington, Jeremy Allen White

Country:

USA

Year:

2023

Running Time:

91 min.

Producer:

Marjaneh Moghimi, Sudnya Shroff, Rachael Fung, George Rush, Chris Martin, Laura Wagner

Screenplay:

Carolina Cavalli, Babak Jalali

Cinematographers:

Laura Valladao

Editors:

Babak Jalali

Music:

Mahmood Schricker

Website:

Official Film Website

Filmography:

Radio Dreams (2016), Land (2011), Frontier Blues (2009)

Language:

English, Dari, Cantonese

Has Subtitles:

Yes

International Sales:

Memento International