Hole in the Head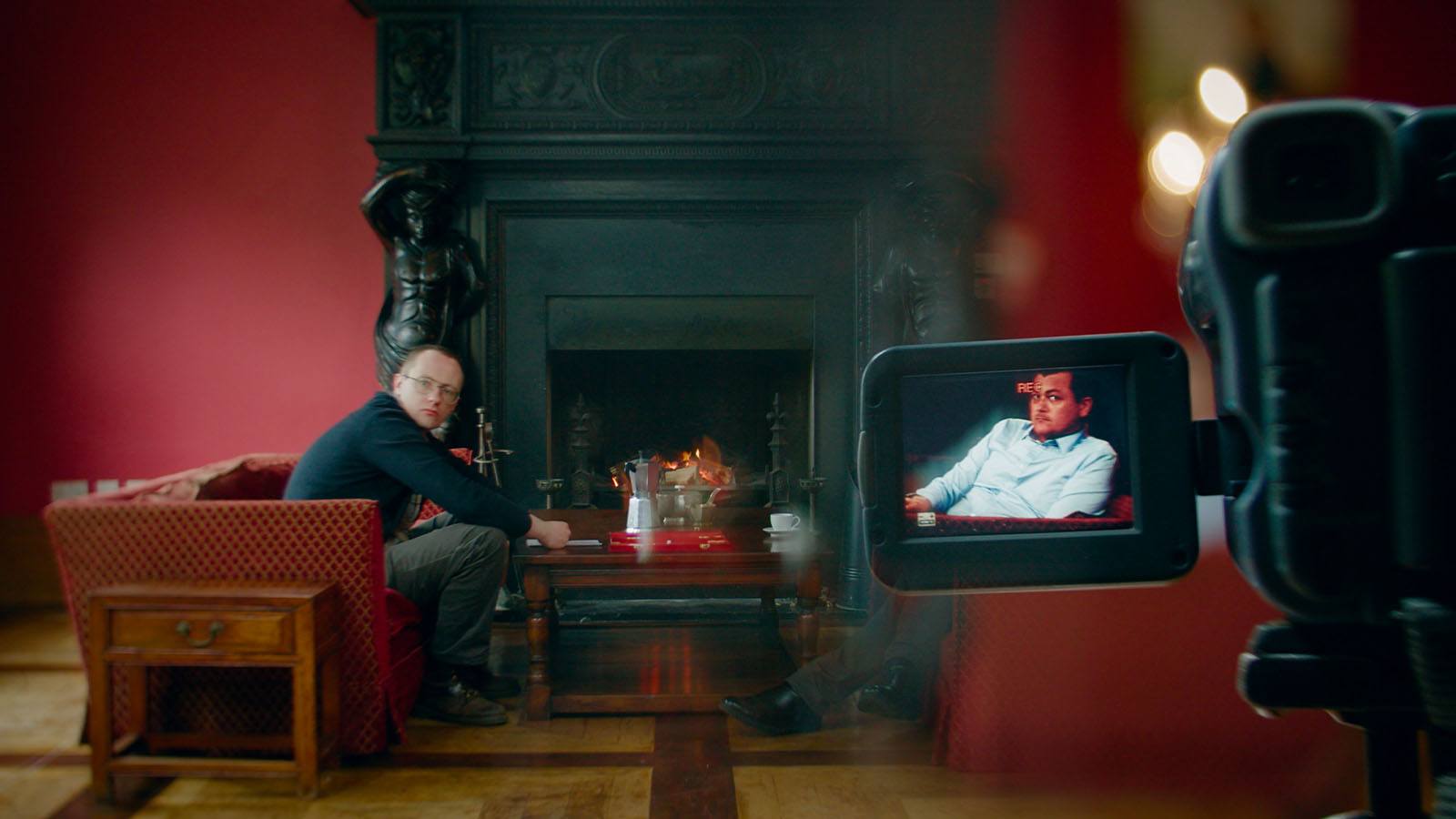 In this impressionistic feature, a mute young man who works as a projectionist attempts to reconstruct repressed memories of his past through various forms of media—film, videotape, audio tapes, photographs—and by hiring actors to play his missing parents.
Director/Writer Dean Kavanagh and Producer Anja Mahler scheduled to attend.

What does it mean to reconstruct a memory? Experimental in structure but oh so human in its emotion, Hole in the Head follows a mute projectionist and amateur filmmaker named John Kline Jr. (John Curran) who creates and sometimes re-creates his home movies in order to get to the heart of an old trauma. Apparently, he was abandoned as a child and left to wander the woods for three days until being found by a farmer. In the present day, we see him interviewing his parents and pushing them to act out memories, if those really are his parents. Sometimes he hauls out a mannequin version of himself and films odd and often absurd scenarios. Sometimes it feels like you're watching his outtakes. You might think it would get confusing, what with all the layers of films within the film, but it doesn't. Instead, it's a darkly funny and emotionally resonant portrait of a young man who is driven to try and unearth memories, complete with twists and turns. The first narrative feature from experimental filmmaker Dean Kavanagh, this is a confident and compelling film that is as easy to enjoy as it is difficult to describe.
Director:

Dean Kavanagh

Principal Cast:

John Curran, James Devereaux, Lynette Callaghan, John Allen, John Murphy

Premiere Status:

North American

Country:

Ireland

Year:

2022

Running Time:

94 min.

Producer:

Anja Mahler

Screenplay:

Dean Kavanagh

Cinematographers:

Dean Kavanagh

Editors:

Dean Kavanagh

Website:

Official Film Website

Filmography:

Animal Kingdom (2017), Polar Nights (2014), Return of Suspicion (2014) , A Harbour Town (2013), History of Water (2012)

Language:

English

International Sales:

Dean Kavanagh