How to Fest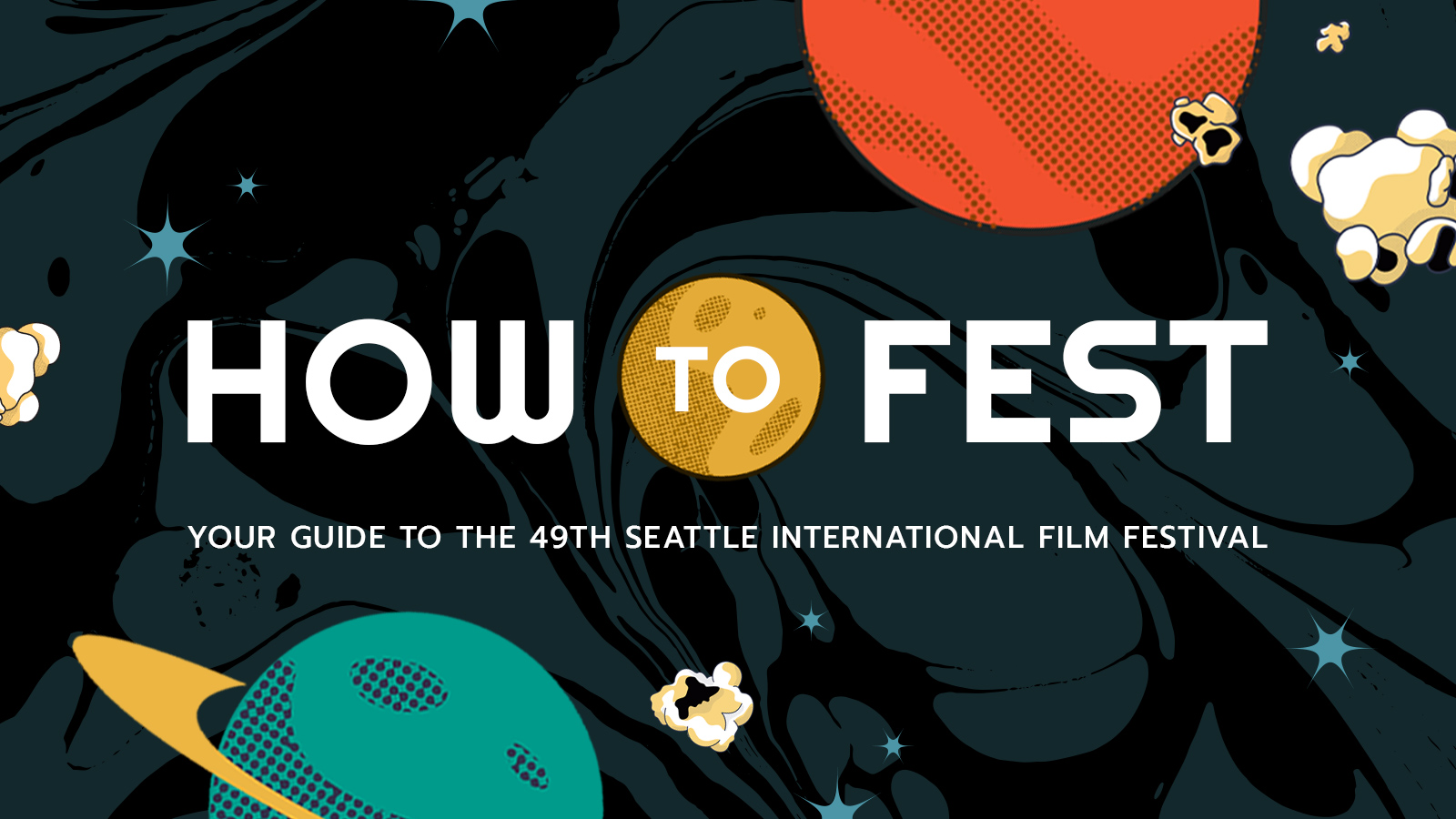 FIND FILMS
FESTIVAL PROGRAM
Browse lists of every film on our Programs & Competitions pages or browse a PDF of the program.
FILM FINDER
Search for films or filter by program, genre, and more.
PROGRAMMERS' PICKS
Explore our programmers' film favorites for Festival 2023, so you know what not to miss.
BUY TICKETS
ONLINE PURCHASES

In-person screenings: click the showtime to purchase ticket.
Streaming: click the "Buy Streaming Ticket" button to purchase ticket.
SIFF Members: Be sure to log in to your account first to receive your discount.

Note: Some streaming films are restricted to audiences in WA State. See the list on the Film Finder in the "Streaming WA State Only" filter under Programs.
IN-PERSON PURCHASES

April 27–May 21 at SIFF Cinema venues (Egyptian, Film Center, Uptown) - Box Offices open 30 minutes prior to the first screening of the day.
May 11–21 at Festival venues - Box Offices open one hour prior to the first screening of the day.
REDEEMING TICKET PACKS & VOUCHERS
To redeem a Festival 6-Pack, log in to your account on siff.net or goelevent.com and select Fulfill Package. On the film page, the Festival 6-Pack option ($0) will appear in the ticket menu. Add the quantity of tickets you would like (maximum 2 per screening) and add to cart. Complete order at checkout.
Check out an Elevent video tutorial on redeeming a ticket pack here, or a written guide here.
To redeem an individual voucher, add ticket(s) to your cart and enter the voucher code in the extras box at checkout.
Ticket packs and vouchers may also be exchanged in person at any SIFF box office or over the phone at 206.464.5830.
PASSHOLDERS
PROVIDE PASS INFORMATION
Log in to goelevent.com and select Account from the drop down menu at the top right. Select Your Credentials to add required information (name, photo) to your Festival pass.
Find step-by-step instructions with images here.
PASS PICK-UP
PASSES MAY BE PICKED UP AT THE SIFF FILM CENTER.
April 27–May 10 - 10:00am–6:00pm weekdays only
May 11–21 - 10:00am–6:00pm daily
You will not be able to pick up passes at Preview Screenings.
STREAMING ACCESS
WATCH ANYTIME MAY 22–28
Access will begin at 12:00am May 22 and end at 11:59pm PST on May 28. To see a list of available films and get more info, filter by Streaming Availability on the Film Finder.
HOW TO WATCH
Online at watch.siff.net
SIFF TV app (Roku, AppleTV, FireTV, AndroidTV)
Airplay from an Apple device to a Smart Tv
Cast from PC/Android to a Chromecast device
Ticket holders - After you've purchased your ticket(s), you will receive a confirmation email, followed by an access email with your voucher code. Access emails are sent once films become available to watch, beginning May 22. Go to watch. siff.net or the SIFF TV app and enter the voucher code. Once you start a film, you have up to 48 hours to complete the film.
Passholders - Log in at watch.siff.net or on the SIFF TV app, using the same email and password you used to purchase your pass. You will be able to access all available films May 22–28.
Most films are geoblocked to viewers within the U.S. If there are additional restrictions, those will be clearly marked in the film descriptions online.
KNOW BEFORE YOU GO
ARRIVE EARLY
Lines start forming up to an hour early and you must arrive at least 10 minutes before showtime to ensure a seat. Ticket holders or passholders arriving after 10 minutes prior to showtime are considered late and may not be seated. Refer to your ticket or pass for entry guidelines.
FIND YOUR LINE
Follow the signs and be sure to stand in the correct line (Passholders, Ticket Holders, or Standby).
STANDBY
In the event that all advance tickets have been sold, Standby tickets may become available for purchase. A Standby line will form at the venue, usually one hour before showtime. At approximately 10 minutes to a program's scheduled start time, available seats are counted and sold on a first-come, first served basis to those in line. Standby tickets are sold only to those waiting in the Standby line at the time of sale. Vouchers are valid as payment. Please note that not all screenings on Standby will have tickets released.
CODE OF CONDUCT
SIFF is dedicated to providing a harassment-free experience for EVERYONE, regardless of gender, gender identity & expression, age, sexual orientation, disability, physical appearance, body size, race, ethnicity, or religion. SIFF will absolutely not tolerate harassment in any form, including at any of our online events or in chat rooms or forums.
SIFF strives to foster the most inclusive festival possible. Read more at siff.net/termsandconditions.
ACCESSIBILITY
We seek to ensure that all events are accessible for everyone and welcome feedback to improve our services. Learn more at siff.net/accessibility or contact us with questions or concerns at info@siff.net or 206.464.5830.
Check out siff.net/festvenues for details on each venue, including accessibility and parking tips.