I Like Movies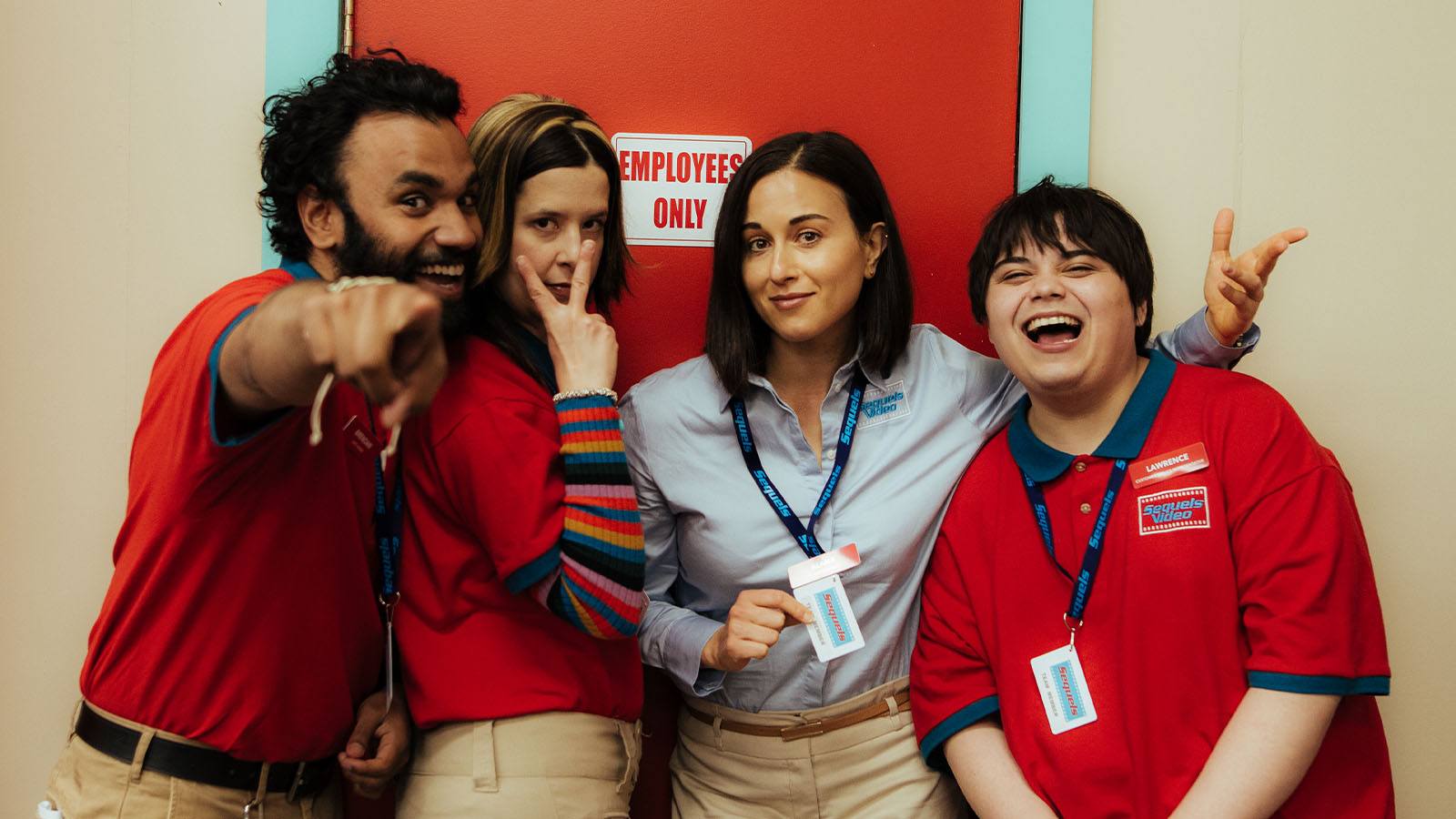 In 2002 suburban Canada, a 17-year-old film aficionado with his sights set on NYU picks up a gig at a local video store where he learns what it takes to grow up and that maybe not everybody wants to hear him bloviate about Paul Thomas Anderson movies all day.
Director Chandler Levack scheduled to attend.
SIFF Likes Movies! Bring a playable VHS tape to donate to the EGY Video Archive—the largest collection of VHS tapes in a movie theater on the West Coast—and get a free popcorn! One lucky audience member will also win a goodie bag of physical media from Scarecrow Video Library.
Related Event
Join us in closing out the 49th Seattle International Film Festival with a screening of I Like Movies at SIFF Cinema Egyptian, followed by a party at MOHAI. Party-only tickets also available to choose your own closing night film with party add-on.
Like all great comedies, Chandler Levack's I Like Movies is incisive, truthful, and razor-sharp. This quirky, nostalgia-infused indie is set in the early aughts and boasts time capsule-like millennial coming-of-age details. It's both a love letter to movies and a look at how, for one self-righteous yet loveable young misfit, they are also a coping mechanism. It follows 17-year-old cinephile Lawrence (Isaiah Lehtinen), who plans to grace NYU film school with his presence after high school—just as soon as he makes a quick $90K. Naturally, he gets a job at his local suburban video store, Sequels, but it isn't as lucrative as he imagined. There, he forms a layered relationship with his manager Alana (Romina D'Ugo) that causes him to confront his self-sabotaging ways—but not before they blow up in his face. At its heart, I Like Movies is the personal journey of a flawed but big-hearted underdog. Having said that, it also doesn't shy away from satirizing the more toxic elements of the movie business from film snobbery to misogyny. Don't miss the insights and laughs that this one-of-a-kind-gem has to offer.
Director:

Chandler Levack

Principal Cast:

Isaiah Lehtinen, Romina D'Ugo, Krista Bridges, Percy Hynes White

Country:

Canada, USA

Year:

2022

Running Time:

100 min.

Producer:

Lindsay Blair Goeldner, Evan Dubinsky, Chandler Levack

Screenplay:

Chandler Levack

Cinematographers:

Rico Moran

Editors:

Simone Smith

Music:

Murray Lightburn

Website:

Official Film Website

Filmography:

Debut Feature Film

Language:

English

US Distributor:

Visit Films

International Sales:

Visit Films