Ingeborg Bachmann - Journey into the Desert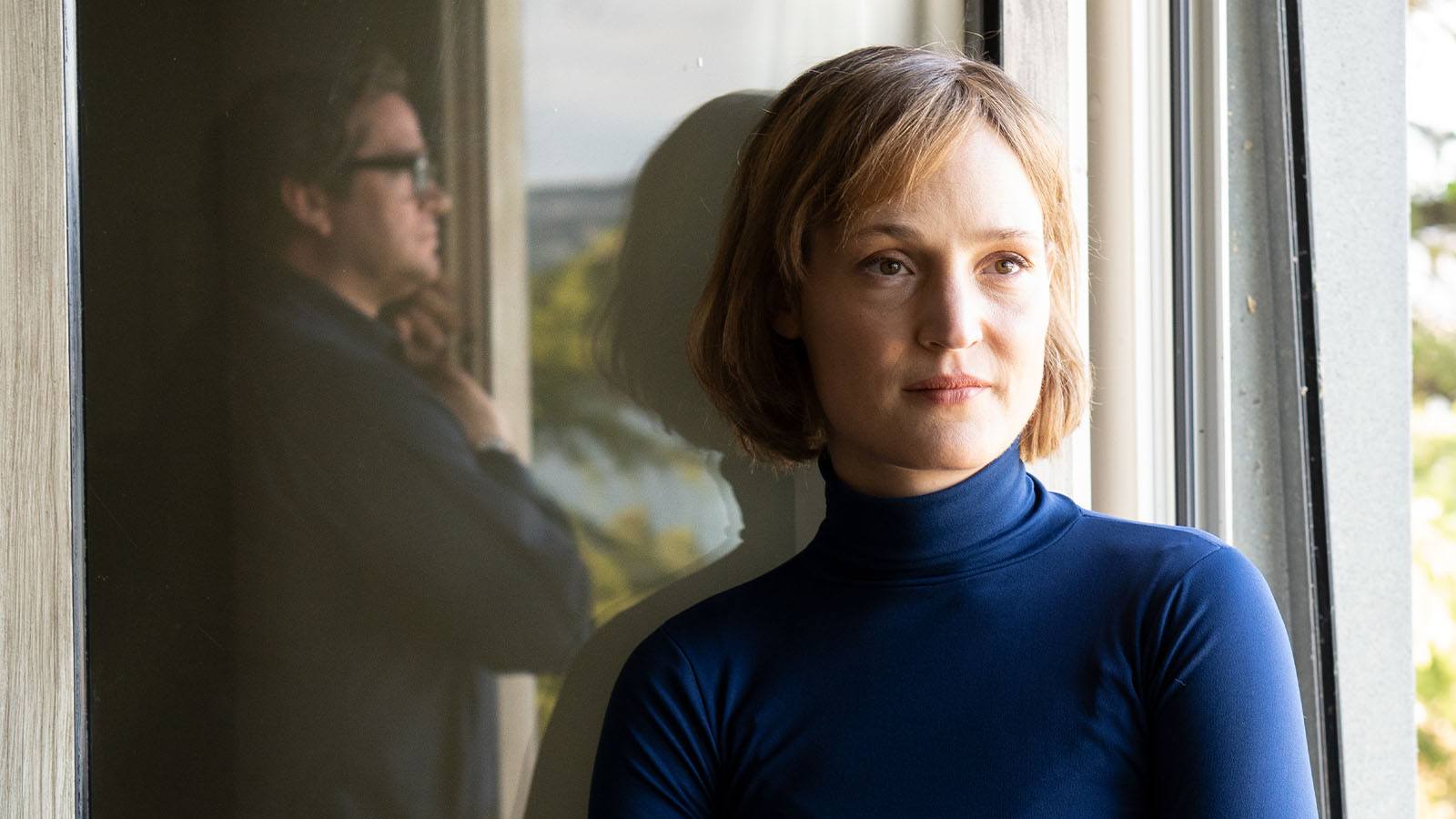 In the latest from filmmaker Margarethe von Trotta (Hannah Arendt), Vicky Krieps (Phantom Thread) and Ronald Zehrfeld ("Babylon Berlin") star in this stately biopic about the rocky romance between Austrian poet Ingeborg Bachmann and Swiss playwright Max Frisch.

In Margarethe von Trotta's literary romance, we experience the collision of two ways of seeing, of feeling, of loving, and, not least, of writing. From the meeting of the eponymous Austrian poet and author (a luminous, languorous Vicky Krieps) and the mercurial Swiss playwright Max Frisch (Ronald Zehrfeld, with heightened heft and intensity) at the premiere of his play in Paris, to the country drive when they part ways in the Swiss countryside, to the sensuous journey through North Africa that Bachmann undertakes afterwards to recover and reassert himself, von Trotta's film tells the whole story of a mid-century love affair and the chapters beyond, with pleasingly nonlinear chronology and in stimulating detail. While every aspect of the filmmaking is formidable, it's the acting that lingers in the mind, especially the coiled, addictive concentration behind Zehrfeld's pauses and half-smiles, and Krieps' searching eyes and vulnerable grins. With its rich filmic textures, marquee performances, top-of-class production design, countless cigarettes, and bravery in the face of big personalities and big, literary themes, Ingeborg Bachmann is an unmistakable auteur's latest journey into the mind of the 20th century.
Original Language Title:

Ingeborg Bachmann – Reise in die Wüste

Director:

Margarethe von Trotta

Principal Cast:

Vicky Krieps, Ronald Zehrfeld, Tobias Resch, Basil Eidenbenz, Luna Wedler

Premiere Status:

North American

Country:

Switzerland, Germany, Luxembourg, Austria, Jordan, Italy

Year:

2023

Running Time:

111 min.

Producer:

Katrin Renz, Bady Minck, Bettina Brokemper, Alexander Dumreicher-Ivanceanu

Screenplay:

Margarethe von Trotta

Cinematographers:

Martin Gschlacht

Editors:

Hansjörg Weißbrich

Music:

André Mergenthaler

Website:

Official Film Website

Filmography:

Forget About Nick (2017), I Am the Other Woman (2006), The Promise (1994), Three Sisters (1988), Sheer Madness (1983), Marianne & Juliane (1981), The Lost Honor of Katharina Blum (1975)

Language:

German, Italian, French

Has Subtitles:

Yes

International Sales:

The Match Factory