Irati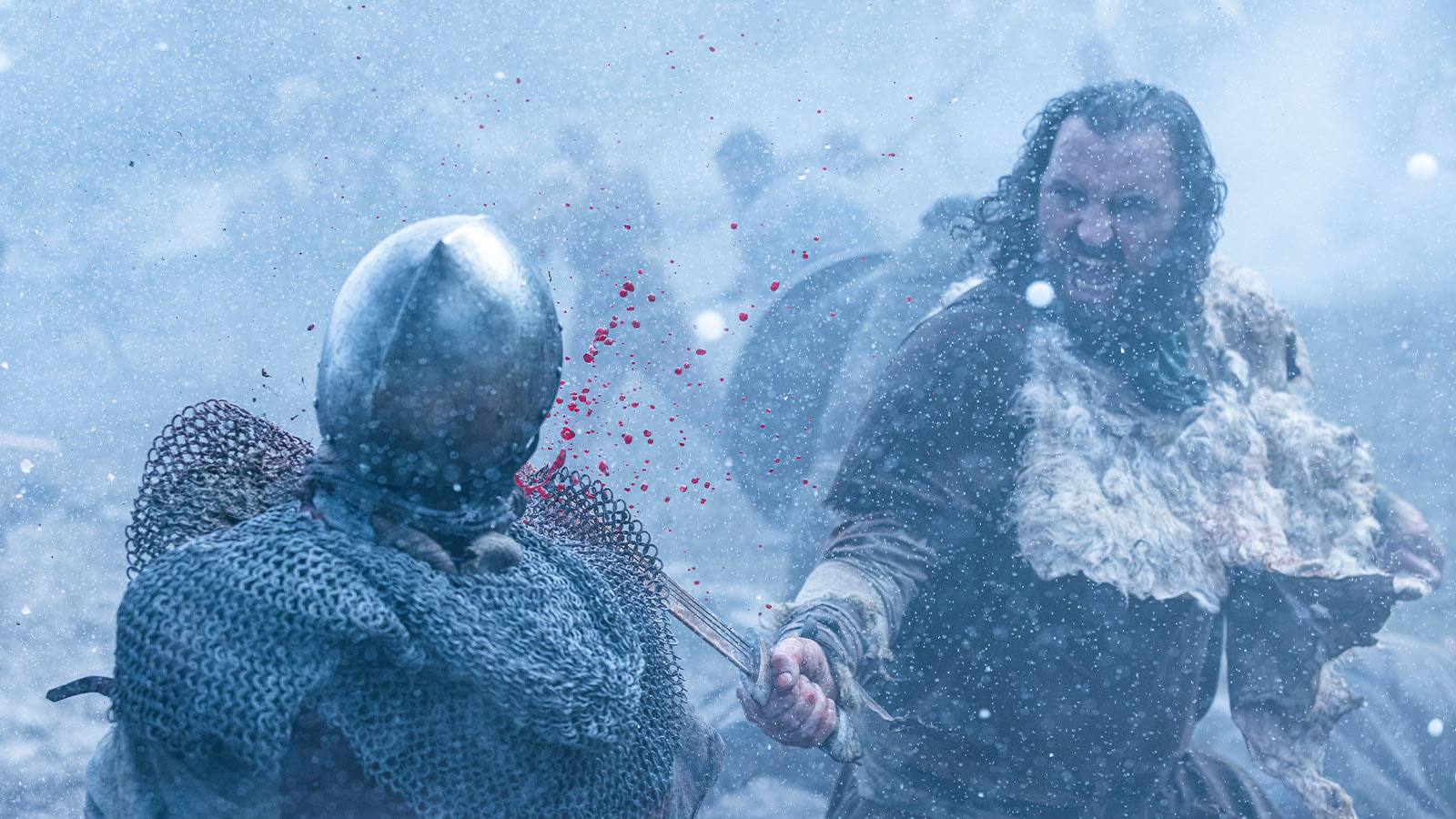 From the director of SIFF 2018's horror fable Errementari comes this dark historical fantasy of myth and folklore, as a young pagan woman guides a group of warriors through the ancient Basque forest to recover a lost treasure.
Director Paul Urkijo scheduled to attend.
Come to the screening on 5/14 for your chance to win a grab bag from the BoneBat Comedy of Horrors Film Fest, an annual evening of giggles and gore presenting the finest in independent Comedy/Horror features and shorts from around the world.
778 A.D.—Charlemagne leads his army on a devastating campaign in the western Pyrenees. As these forces draw closer, the Lord of the Vale invokes the favor of his ancestral pagan gods, whose influence is on the wane due to Christianity's spread. Swearing a blood oath, he leads his forces to victory but at the cost of his own life. As the battle ends, Eneko, the Lord's son, flees to a nearby stream, where he meets a strange, lovely girl named Irati. With his father dead, Eneko is sent to Bigorra to be educated in the Christian faith. Years later, he returns, ready to assume his father's title. However, his father's body and the treasure captured from the Franks disappears, allowing for his rival Belasko to challenge his claim. Luxa, the local pagan wise woman, charges Eneko with a quest to recover both body and treasure, enlisting her granddaughter, the now grown Irati, to be his guide. Together, they will journey deep into the weird, foreboding forest, where everything that has a name exists. In his follow-up feature to Errementari (SIFF 2018), director Paul Urkijo Alijo delivers a stunning fantasy epic that is an alchemical blend of high adventure, mythic creatures, and visionary wonder.
Director:

Paul Urkijo Alijo

Principal Cast:

Eneko Sagardoy, Edurne Azkarate, Itziar Ituño, Elena Uriz, Kepa Errasti

Premiere Status:

North American

Country:

Spain

Year:

2022

Running Time:

114 min.

Producer:

Iñaki Burutxaga, Joanjo Landa, Paul Urkijo Alijo, Miguel Menéndez de Zubillaga

Screenplay:

Paul Urkijo Alijo

Cinematographers:

Gorka Gómez Andreu

Editors:

Elena Ruiz

Music:

Maite Arroitajauregi, Aranzazu Calleja

Website:

Official Film Website

Awards:

Sitges Film Festival 2022 (Audience Award, Best Special Effects), Fancine Film Festival 2022 (Audience Award, Best Special Effects, Press Award)

Filmography:

Errementari (The Blacksmith and the Devil) (2017)

Language:

Basque

Has Subtitles:

Yes

International Sales:

Filmax