Lonely Castle in the Mirror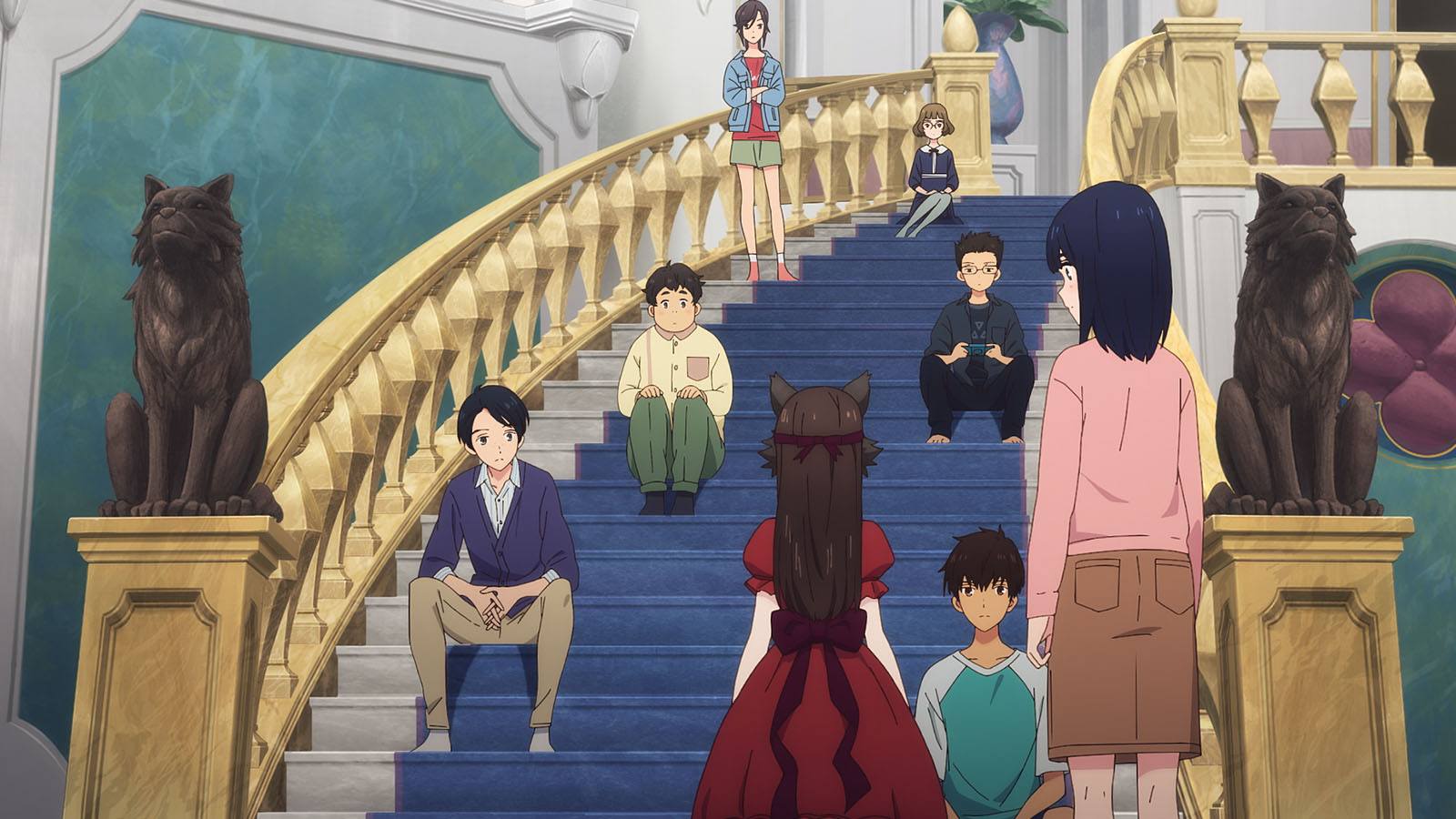 One day, seven middle schoolers find themselves transported to a mysterious castle on the other side of their bedroom mirrors. Conspiring to win the prize set out by the mysterious Wolf Queen, they bond over their stories and make their own rules.

Kokoro is miserable. She can't bear to keep attending school, but she also can't bring herself to tell her mom the extent of the bullying she faces. When her bedroom mirror mysteriously starts glowing one day, she takes her chance at escaping reality. She ends up transported to a magic castle and is given a quest by a girl who calls herself the Wolf Queen. Kokoro and six other kids have one year to find the magic key hidden inside the castle; whoever finds it first will get one wish granted. As months pass by, the kids begin to bond in their newfound safe space and discover they are more alike than they thought. Adapted from the bestselling Japanese novel of the same name, Lonely Castle in the Mirror is a magical realism story about struggling with mental health and how friendships can help you overcome your despair. It deftly balances its seven protagonists to create characters and relationships you deeply care about in the end. Appropriate for young audiences, but universal in themes of loneliness and friendship, Lonely Castle in the Mirror is a family-friendly crowd-pleaser.
—Mackenzie Wardlow
Original Language Title:

かがみの孤城

Director:

Keiichi Hara

Principal Cast:

Ami Tōma, Sakura Kiryū, Aoi Miyazaki, Mana Ashida

Country:

Japan

Year:

2022

Running Time:

116 min.

Producer:

Hirotaka Aragaki, Kei Kushiyama

Screenplay:

Miho Maruo

Cinematographers:

Toshiaki Aoshima, Yôhei Miyawaki

Editors:

Shigeru Nishiyama

Music:

Harumi Fuuki

Filmography:

The Wonderland (2019), Miss Hokusai (2015), Summer Day With Coo (2007)

Language:

Japanese

Has Subtitles:

Yes

US Distributor:

GKIDS

International Sales:

Nippon Television Network Corporation