MAMI WATA - A West Afrikan Folklore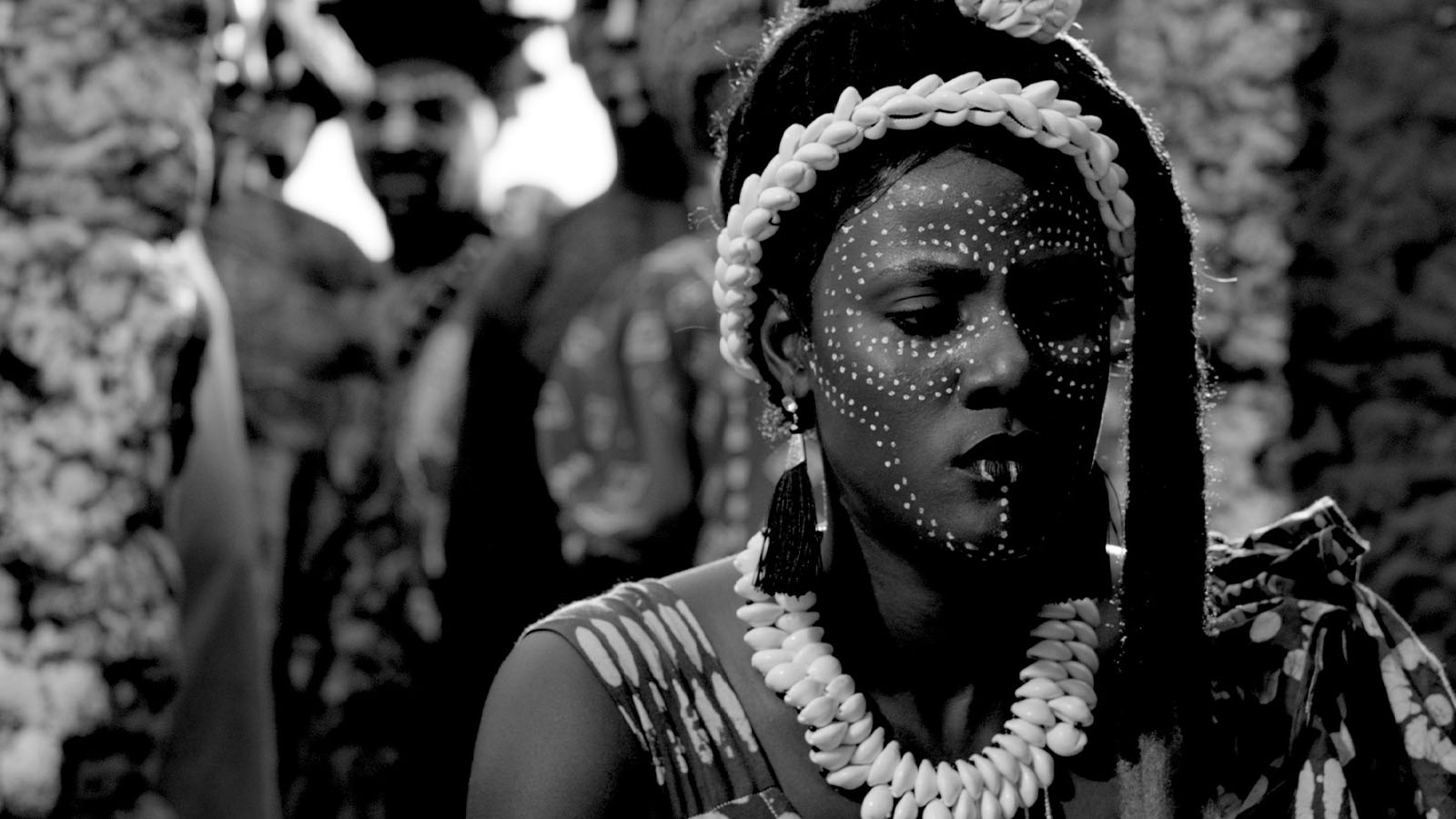 A sensation at Sundance, where it won a jury award for its dazzling cinematography, the latest from C.J. "Fiery" Obasi (SIFF 2022's Juju Stories) follows the citizens of a fictional West African village as their faith in a water deity is challenged by forces from without and within.

MAMI WATA - A West Afrikan Folklore, the latest film by director C.J. "Fiery" Obasi, is a haunting and powerful modern fable set in the oceanside village of Iyi. The film revolves around the revered Mama Efe, who acts as an intermediary between the people and the all-powerful water deity Mami Wata. But when a young boy dies from a virus, Efe's devoted daughter Zinwe and her skeptical protégé Prisca warn Efe about unrest among the villagers. Things take a dangerous turn with the sudden arrival of a mysterious rebel deserter named Jasper, leading to a violent clash of ideologies and a crisis of faith for the people of Iyi. Obasi's use of vivid monochromatic black-and-white cinematography, rich sound design, and a hypnotic score creates a folk-futurist style that is both earthy and otherworldly. The film depicts a pitched battle between opportunistic militants promising technological progress and a matriarchal spiritual order living in fragile harmony with the ocean. As the threats of modern life wash up on the village's shores, MAMI WATA transports viewers to a place that seems both suspended in time and running out of time. Featuring exceptional performances by its cast, this is a visually stunning and thought-provoking film that explores timeless themes of tradition, faith, and the clash of cultures.
—Nancy Pappas
Original Language Title:

Mami Wata

Director:

C.J. "Fiery" Obasi

Principal Cast:

Evelyne Ily, Uzoamaka Aniunoh, Emeka Amakeze, Kelechi Udegbe, Rita Edochie

Country:

Nigeria, France, United Kingdom

Year:

2023

Running Time:

107 min.

Producer:

Oge Obasi

Screenplay:

C.J. "Fiery" Obasi

Cinematographers:

Lilis Soares

Editors:

Nathan Delannoy

Music:

Tunde Jegede

Website:

Official Film Website

Awards:

Sundance Film Festival 2023 (World Cinema Dramatic Special Jury Award for Cinematography)

Filmography:

O-Town (2015), Ojuju (2014)

Language:

West African Pidgin

Has Subtitles:

Yes

US Distributor:

Dekanalog

International Sales:

Alief