Max Roach: The Drum Also Waltzes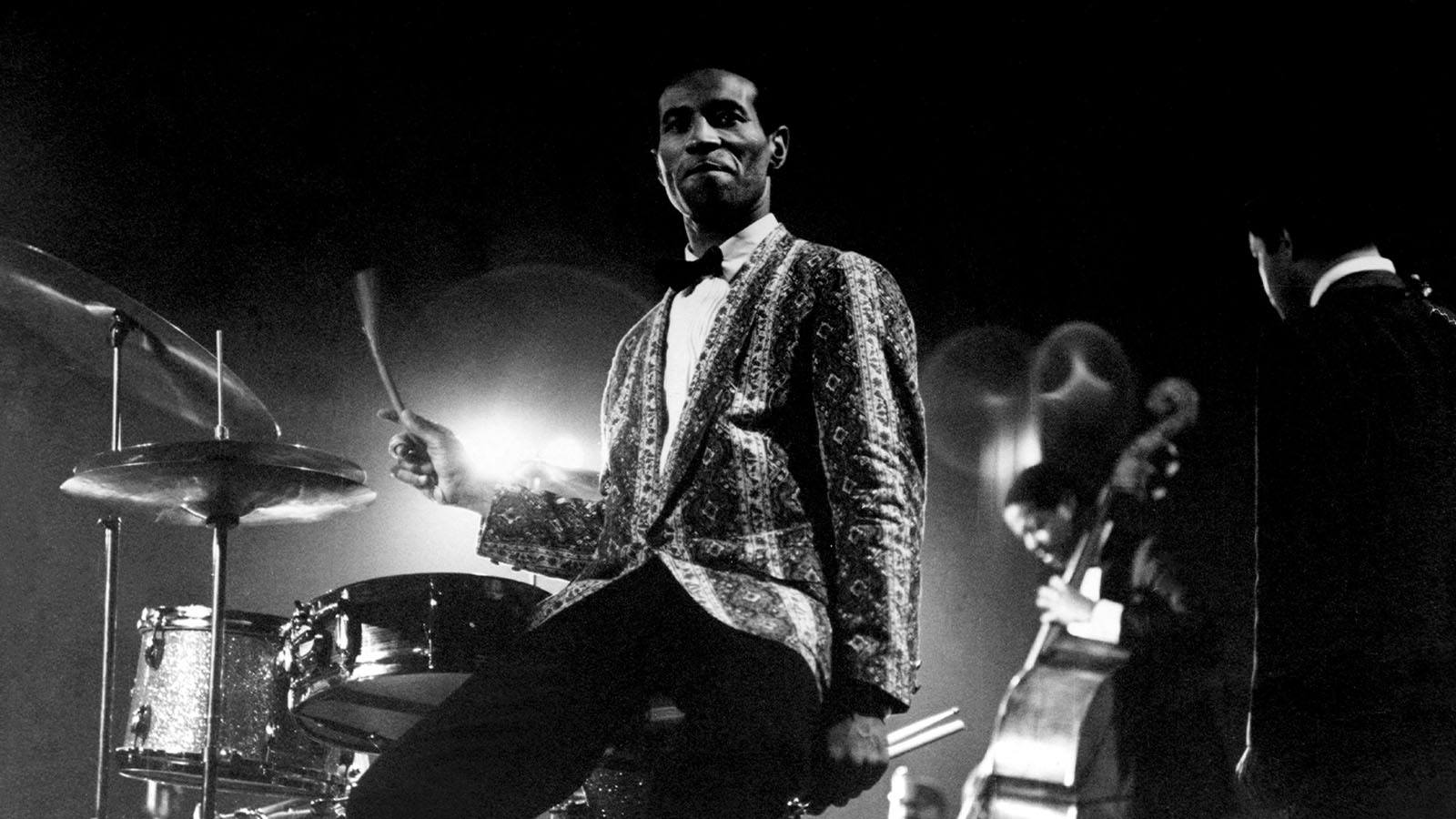 The life and times of drummer Max Roach, who forever changed the landscape of America through his timeless music and lifetime of cultural activism, structured as a series of chapters that reflect his constant reinvention over his seven-decade career.
Since the bebop trailblazer died only in 2007, and since Samuel Pollard and Ben Shapiro have been working on this doc for over 35 years, there's a good amount of interview footage with drummer Max Roach himself—who disdains the term "jazz" as a nickname: "I'm an African American musician, and that's the kind of music that I play," he asserts early on. His musical life certainly branched out into more than jazz, embracing collaborations with gospel choirs, turntablists and rappers, even John Cage-style experimental percussion-only music. Roach's early career was spent hanging and performing with Miles Davis, Dizzy Gillespie, Charlie Parker, Thelonious Monk, and the other demigods who made post-WWII New York City an unsurpassable jazz heaven. (The talking heads Pollard and Shapiro persuaded to participate are no less legendary, including Sonny Rollins, Quincy Jones, and Seattle's own Julian Priester.) Now, correlation is not necessarily causation, but not long after the hideous 1956 auto-accident death (at 25!) of his prime musical partner, trumpeter Clifford Brown, Roach met vocalist Abbey Lincoln and turned to outspoken social protest; partnering romantically as well as musically, the two became a sort of Black Power power couple. But then in 1972 Roach's career took its most shocking turn: academia. A faculty position at the University of Massachusetts, Roach explains, gave him both steady contact with the political concerns of the college generation and the resources to experiment. Copious family interviews and plenty of music (the filmmakers got the rights to what seems like Roach's entire discography) make this the definitive portrait of a musical and civil rights giant.
—Gavin Borchert
Director:

Sam Pollard, Ben Shapiro

Principal Cast:

Max Roach, Sonny Rollins, Quincy Jones, Ahmir "Questlove" Thompson, Abbey Lincoln, Harry Belafonte, Abdullah Ibrahim, Sonia Sanchez, Randy Weston, Jimmy Heath

Country:

USA

Year:

2023

Running Time:

82 min.

Producer:

Sam Pollard, Ben Shapiro

Cinematographers:

Ben Shapiro

Editors:

Russell Greene

Music:

Christopher North

Website:

Official Film Website

Filmography:

Pollard: Debut Feature Film; Shapiro: Gregory Crewdson: Brief Encounters (2012)

Language:

English