Mom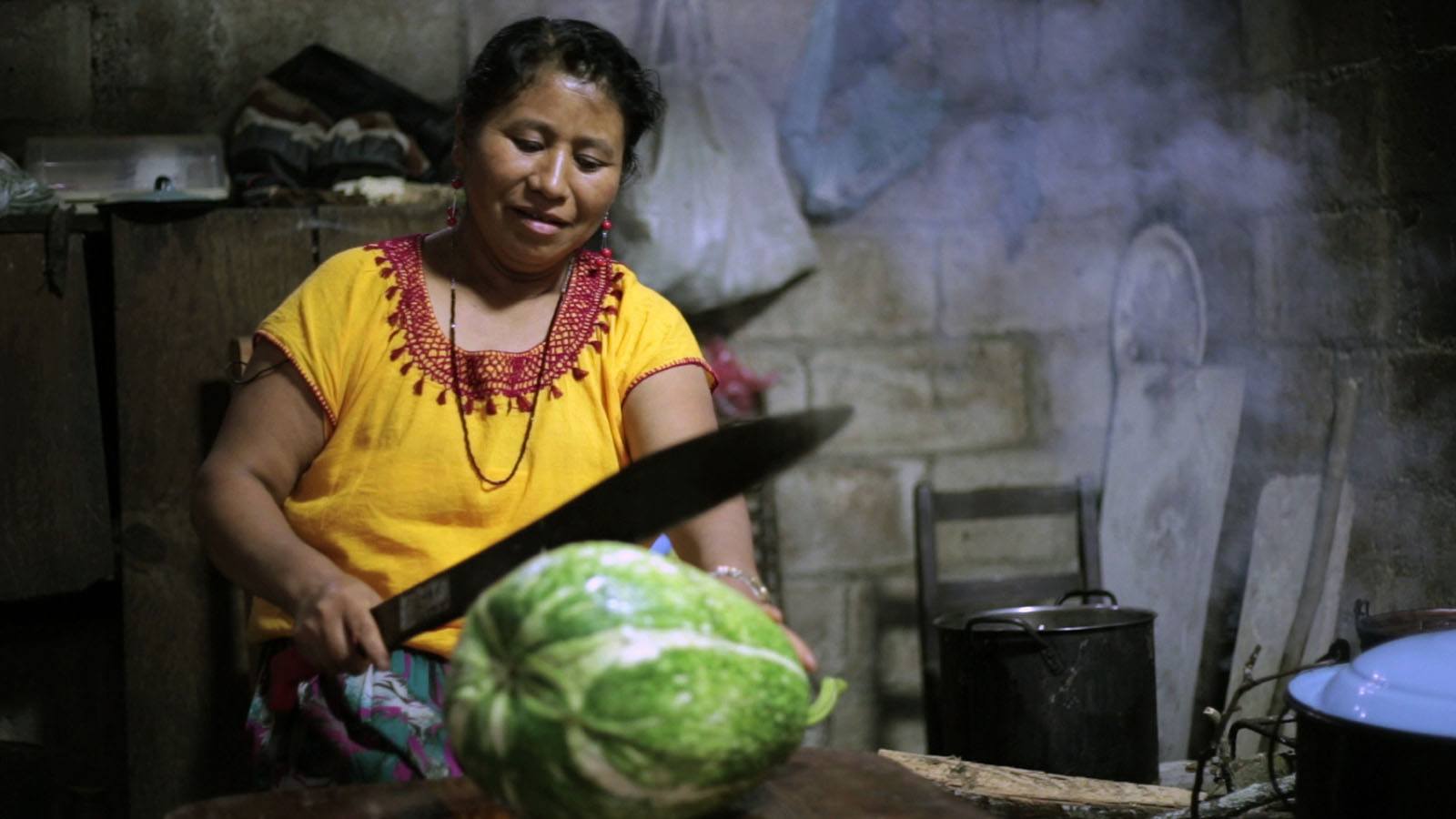 Interrogating the absence of a father in his life, Tzotzil director Xun Sero trains his camera on his warm yet fiercely driven mother Hilda, leading to a realization about the strength of her character born of the challenges and contradictions many women face.
Director Xun Sero scheduled to attend.
Growing up feeling deep resentment at not having a father in his life, filmmaker Xun Sero long placed the blame squarely on the shoulders of his warm yet fiercely opinionated mother, Hilda. But as the director turns his camera on and aims the lens on his beleaguered mom, he quickly finds that a fuller, more nuanced picture starts to emerge. Growing up in the small Tzotzil village of Oxinam in the mountains of Chiapas, Hilda and other young women like her never really had a chance. In a deeply patriarchal culture where a woman could be taken at will by a man, where her cries would be ignored and blame placed on her, Hilda did her best to fight against the cultural strictures that had been placed on her from day one. As son follows mother throughout her daily life—offering a shot of tequila at the grave of her long-gone father, skinning and cooking a rabbit for dinner, making tortillas and gossiping with her comadres, he begins to understand the challenges she faced and the obstacles she overcame, leading her to a successful and respected position within her own community, and to his own personal and emotional breakthrough, in this deeply felt appreciation for the woman who gave him life and for the struggles women face.
Original Language Title:

Mamá

Director:

Xun Sero (Tzotzil)

Principal Cast:

Hilda Rodríguez Méndez

Country:

Mexico

Year:

2022

Running Time:

80 min.

Producer:

Daniela Contreras, Nicolas Défossé

Screenplay:

Xun Sero

Cinematographers:

José Alfredo Jiménez Pére, Xun Sero

Editors:

Nicolas Défossé

Website:

Official Film Website

Awards:

Guadalajara International Film Festival 2022 (Special Jury Award), Cinélatino Toulouse 2023 (Audience Award, Best Documentary), Diosa de plata Mexico (Best Documentary)

Filmography:

Debut Feature Film

Language:

Spanish, Tzotzil

Has Subtitles:

Yes