Other People's Children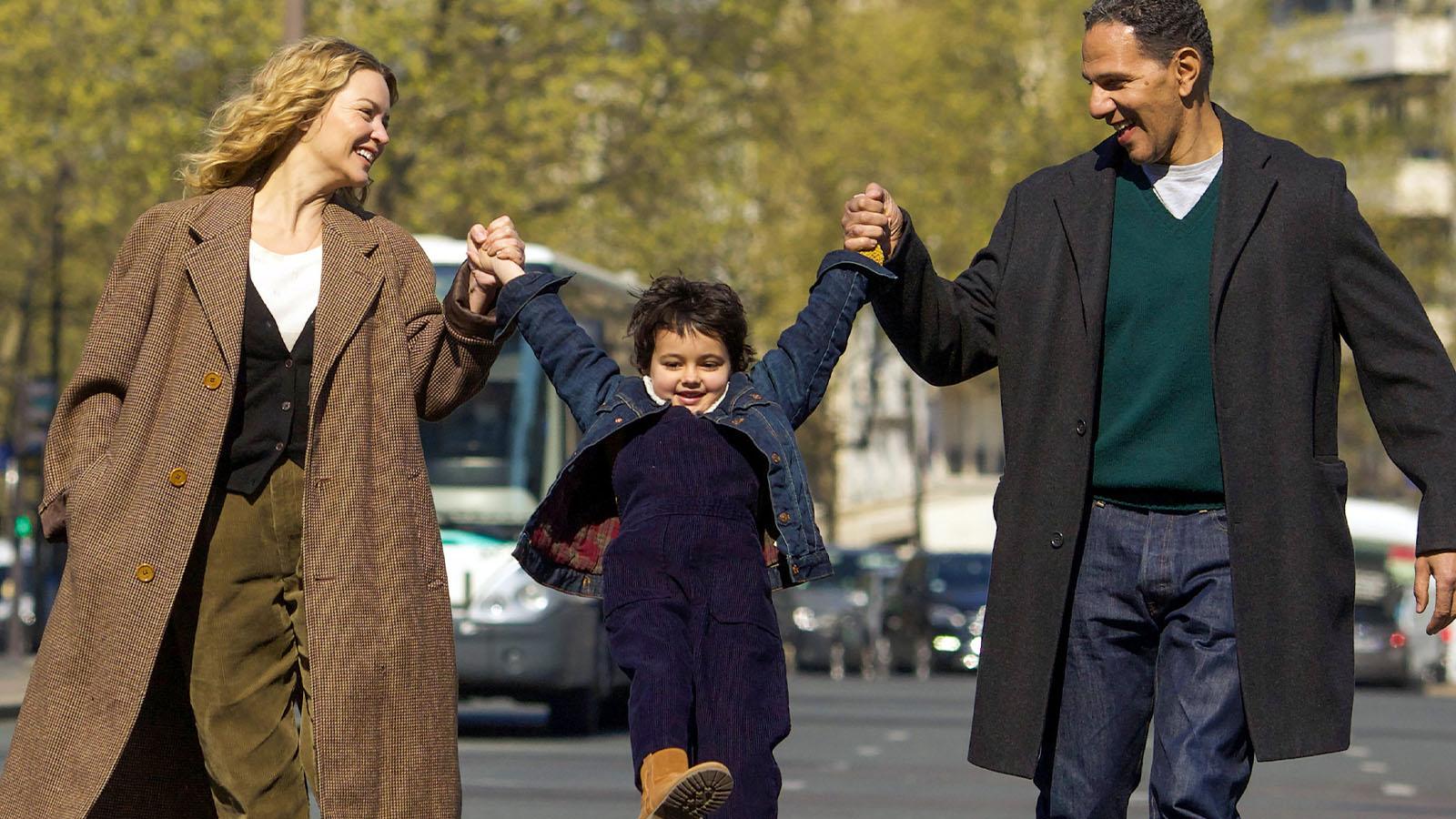 What does it mean to care for another person's child? A single 40-year-old high school teacher must ask herself this question when she falls in love with Ali and especially his four-year-old daughter in the latest from Rebecca Zlotowski (An Easy Girl).

Life is going great for Rachel (Virginie Ephira, Benedetta), a 40-year-old high school English teacher who loves her job, is close with her family and friends, and is newly smitten with Ali (Roschdy Zem, Omar Killed Me, The Girl with a Bracelet), a hot single dad in her guitar class. As Rachel and Ali fall for each other (Ephira and Zem have terrific on-screen chemistry), they begin to share their lives, and eventually Rachel meets Ali's young daughter, Leila. Rachel embraces her role in Leila's life, picking her up from her judo lessons, cultivating a relationship with Leila's mom, and gradually coming to love the little girl. These feelings in turn rouse her desire to have a biological child. While her attitude toward this possibility seems to vacillate between ambivalence and longing, her gynecologist (Frederick Wiseman in a surreal cameo) reminds her that it's a limited time opportunity. Meanwhile there's another teacher at school who's interested in Rachel, and a student who needs her help. Her sister gets pregnant unexpectedly and the mother of Leila's friend dies of cancer. There are so many different paths that life can take, only some of them within our control, but likewise, so many ways to make life meaningful. Director Recebcca Zlotowski (Grand Central, Planetarium), who based the film on her own experience, navigates this terrain with insight, intelligence, and warmth.
Original Language Title:

Les enfants des autres

Director:

Rebecca Zlotowski

Principal Cast:

Virginie Efira, Roschdy Zem, Chiara Mastroianni, Callie Ferreira-Goncalves

Country:

France

Year:

2022

Running Time:

104 min.

Producer:

Frédéric Jouve

Screenplay:

Rebecca Zlotowski

Cinematographers:

George Lechaptois

Editors:

Géraldine Mangenot

Music:

Robin Coudert, Gael Rakotondrabe

Website:

Official Film Website

Filmography:

An Easy Girl (2019), Planetarium (2016), Grand Central (2013), Dear Prudence (2010)

Language:

French

Has Subtitles:

Yes

US Distributor:

Music Box Films

International Sales:

Wild Bunch International