Passages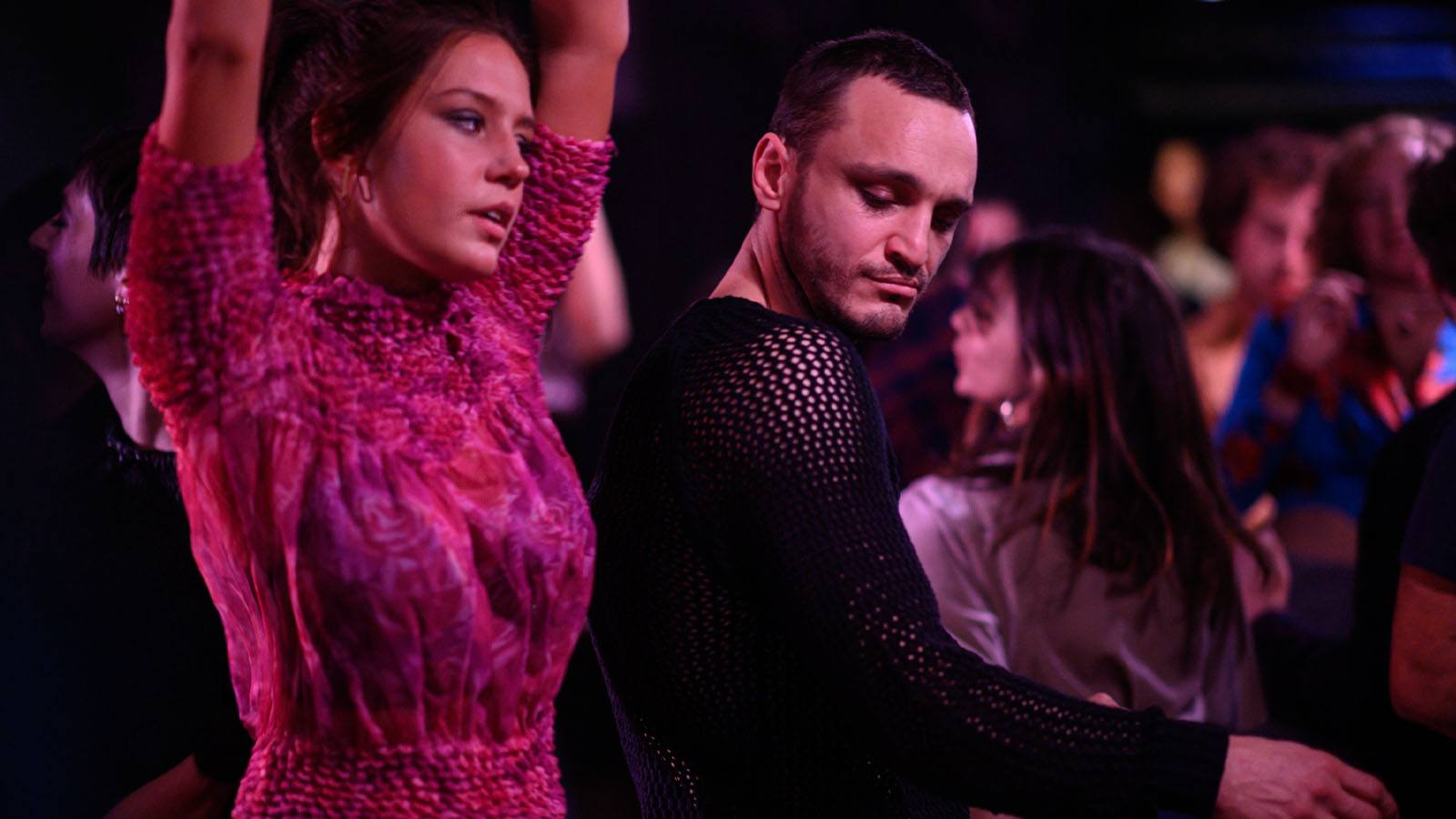 From SIFF alum Ira Sachs (Keep the Lights On, Little Men) comes this sexy, messy, and mordantly funny relationship drama/cautionary tale about a queer auteur director, his husband, and the woman with whom he has an affair.
Come to the 5/18 screening for your chance to win streaming passes to HUMP!—the world's best indie erotic film festival.
In the opening scene of the film, queer auteur director and world-class narcissist Tomas (Franz Rogowski, Transit, Victoria) is busy hectoring a hapless extra on set. Clearly used to having his way, he is put out when later that night his husband Martin (Ben Whishaw, The Lobster, Women Talking) wants to leave the film's wrap party early. Instead, Tomas finds his way onto the dance floor with Agathe (Adèle Exarchopolus, Blue is the Warmest Color, Zero Fucks Given)—in a sizzling scene of sexual combustion—and later into her bedroom. When he arrives home the next morning, Tomas announces to Martin, "I had sex with a woman!… Can I tell you about it please?" When Martin is nonplussed, Tomas—disingenuous or merely self-obsessed?—suggests accusingly, "You could say that you're happy for me." Initially indulgent, Martin has soon had enough. The two break up and Tomas moves in with Agathe. But when Martin rebounds with an up-and-coming novelist, Tomas is jealous. He pinballs back and forth between Martin and Agathe, according to his whim and their tolerance, until a particularly spectacular feat of callous self-absorption, bringing Martin and Agathe face to face with each other and their intolerable situation. In his first Paris-set film, American director Ira Sachs (Love is Strange, Keep the Lights On) and his multinational cast have crafted a sexy, messy, mordantly funny relationship drama/cautionary tale about love lessons painfully learned.
Director:

Ira Sachs

Principal Cast:

Franz Rogowski, Ben Whishaw, Adéle Exarchopoulos

Country:

France

Year:

2023

Running Time:

91 min.

Producer:

Saïd ben Saïd, Michel Merkt

Screenplay:

Ira Sachs, Mauricio Zacharias

Cinematographers:

Josee Deshaies

Editors:

Sophie Reine

Website:

Official Film Website

Filmography:

30/30 Vision 3 Decades of Strand Releasing (2019), Frankie (2019), Little Men (2016), Love Is Strange (2014), Keep the Lights On (2012), Married Life (2007), Forty Shades of Blue (2005), Underground Zero (2002), Boy-Girl, Boy-Girl (1996), The Delta (1996), Vaudeville (1991)

Language:

English, French

Has Subtitles:

Yes

US Distributor:

MUBI

International Sales:

SBS DISTRIBUTION