Punderneath It All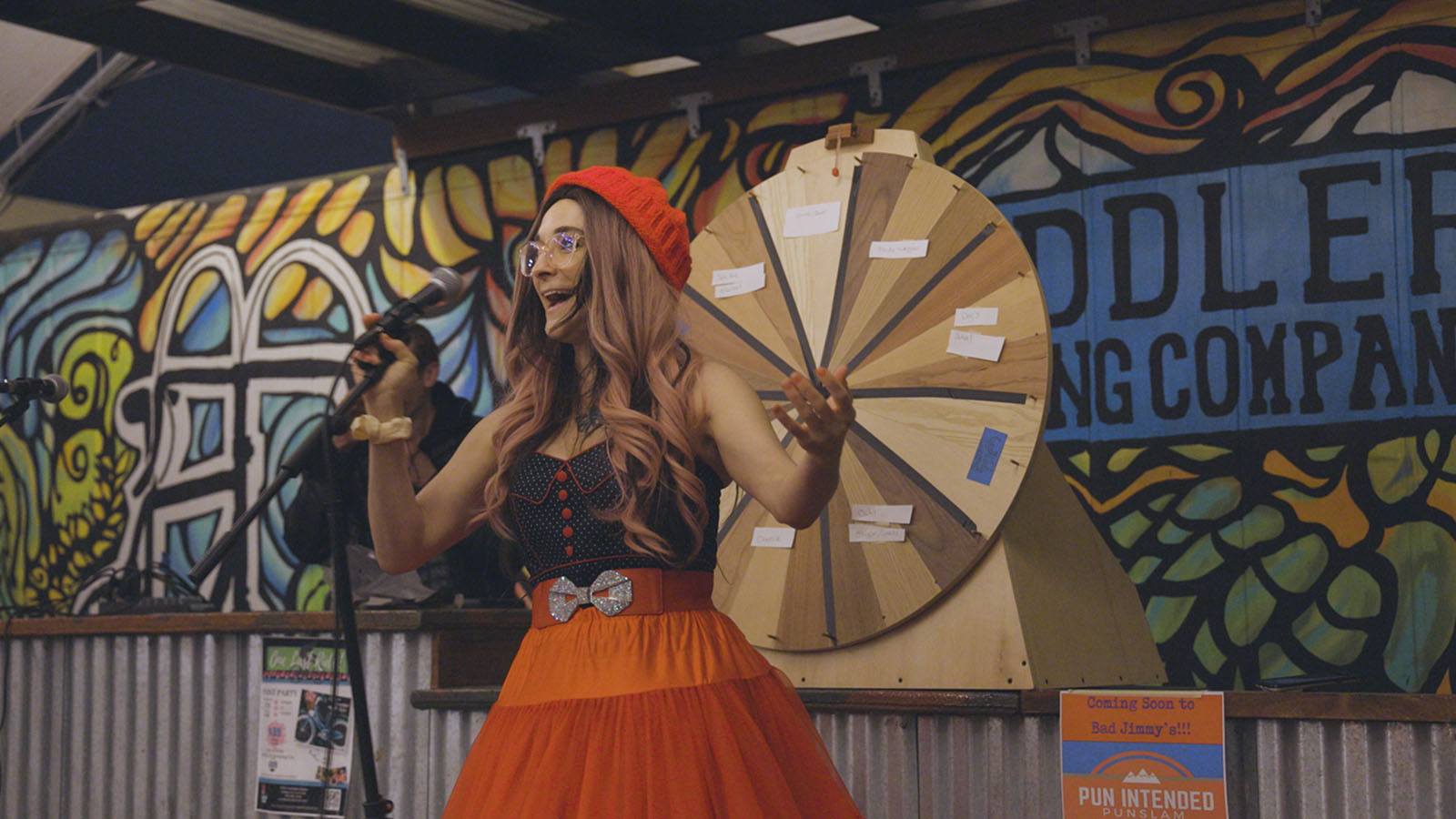 Let's get ready to…tell puns? Yes! Step into the ring, or onto the stage, and learn about the wide world of pun slams and tournaments from some of America's top competitors, including stand-up comedians, political activists, and anthropologists.
Director Abby Hagan scheduled to attend.
Dad jokes. Canned. A real groaner. However you may refer to them, the almighty pun has been an integral part of language since seemingly language first began. We follow the wonderfully whimsical world of 15 regional pun competitions across the U.S., mostly through the framework of the Seattle and (soon-to-be) Olympia chapters. The film demonstrates the power of wordplay as we learn what a pun can do! In a town known for its particularly frosty impression to newcomers, regular pun slams in Seattle prove to be a sanctuary for all ye weary, witty, lighthearted souls. Be it homophonic, compounded, or recursive, we witness how puns are a source of community building, relational bonding, and activism ("...although they're the lowest form of humor, they are humor"). The storytelling through "micro-celebrities" in the competitive pun world is a treasure to behold, and the movie is a treat. When we allow ourselves to release the cringe, to embrace that which makes us groan, we experience a sense of freedom that only the unabashed embrace of the pun can provide. This movie will have you leaving the theater filled with a special mirth that only comes from delighting in the spirited subculture of "lexically dexterous" Seattleites. The Emerald Giddy. You're welcome. I'll see myself out.
—SJ Geiger
Director:

Abby Hagan

Premiere Status:

World

Country:

USA

Year:

2023

Running Time:

76 min.

Producer:

Abby Hagan, Amy Enser, Adam Mansfield, Basil Shadid, Tim Hagan, Jonah Spear

Cinematographers:

Abby Hagan, Brian Pittala

Editors:

Abby Hagan

Music:

Tara Forth

Website:

Official Film Website

Filmography:

Debut Feature Film

Language:

English