The Blue Caftan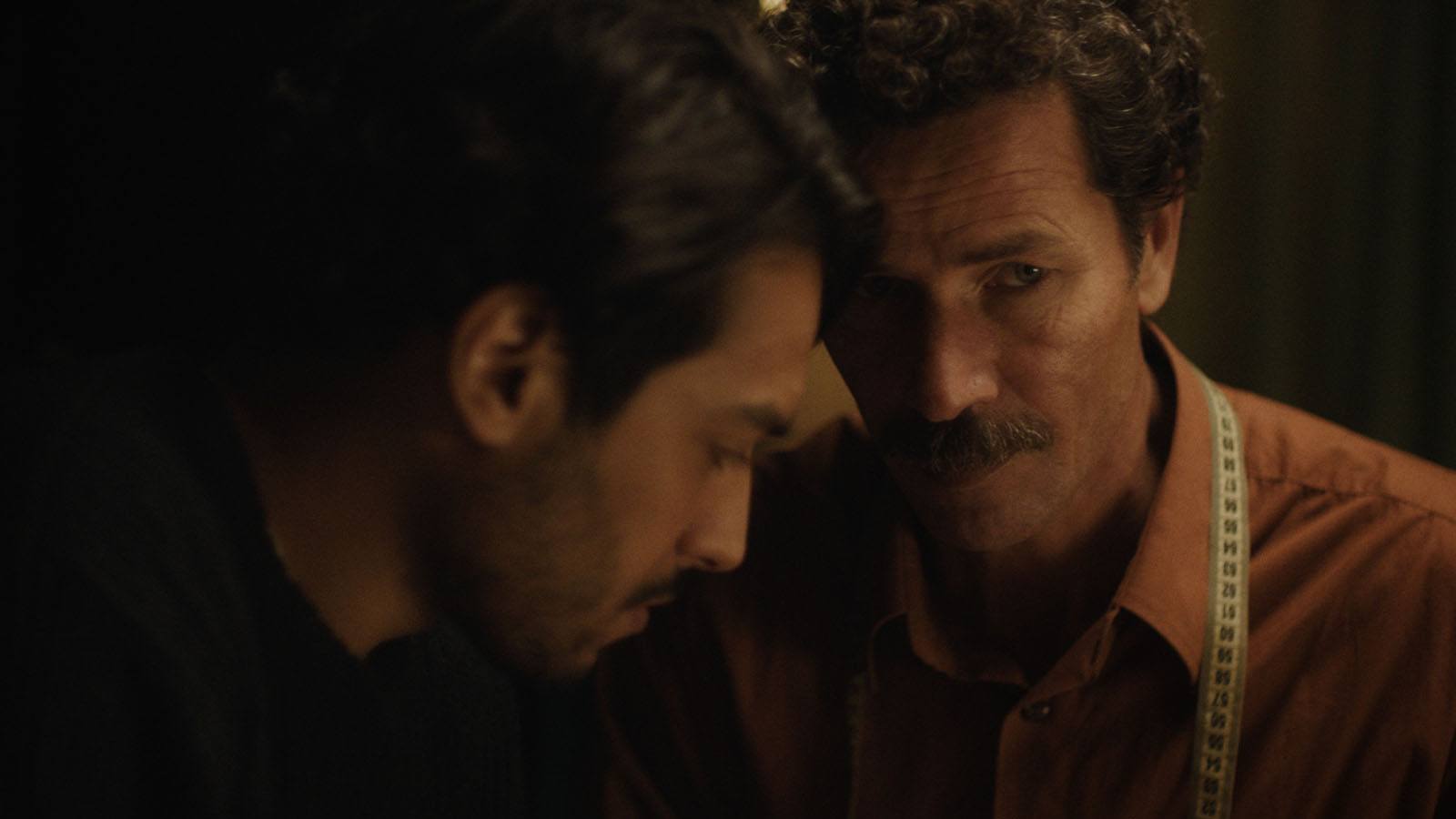 In this remarkable story of love, longing, and acceptance, middle-aged couple Mina and Halim run a traditional caftan boutique in Morocco. When a handsome young apprentice joins the shop, Halim's desires are soon ignited.
This film is sponsored by Tim O'Connor & Jeff Stolz

*Restricted to audiences in WA State.
Halim (Saleh Bakri, The Band's Visit, Costa Brava, and Wajib) and his wife Mina (Lubna Azabal, Incendies, Tel Aviv on Fire) run a traditional caftan store, specializing in hand-sewn, made-to-measure garments, in one of Morocco's oldest neighborhoods. Halim works as a maalem, or master tailor, a trade that he learned from his father, but that is gradually disappearing, replaced by mass production. Mina runs the shop, buying the materials, taking the orders, and managing the customers. Together, they share a love for the craft, the beauty of fabrics, the history of the artisans, and skills passed down through generations. But as it becomes increasingly difficult to keep up with demand, they realize they can't manage by themselves and hire an apprentice. Youssef has a talent for tailoring and embroidery and seems genuinely interested in learning the trade. But he also seems genuinely interested in Halim, an interest Halim reciprocates, albeit with restraint. Mina observes all this with a mixture of jealousy and chagrin if not surprise (Halim regularly steals away to the hammam for anonymous sex). But when Mina falls ill, the dynamics among the three of them begin to evolve in surprising ways that reveal depths of understanding, generosity, and kindness—and illustrate the possibilities of love even under the most difficult circumstances.
Original Language Title:

Le bleu du caftan

Director:

Maryam Touzani

Principal Cast:

Lubna Azabal, Saleh Bakri, Ayoub Missioui

Country:

Morocco, France

Year:

2022

Running Time:

122 min.

Producer:

Nabil Ayouch

Screenplay:

Maryam Touzani, Nabil Ayouch

Cinematographers:

Virginie Surdej

Editors:

Nicolas Rumpl

Music:

Kristian Eidnes Andersen

Website:

Official Film Website

Awards:

Cannes Film Festival 2022 (FIPRESCI Prize), Official Oscar® Submission 2023 (Best International Feature), Vancouver International Film Festival 2022 (Audience Award), Chicago International Film Festival (Best Director), Valladolid International Film Festival (Best Actress), Newfest 2022 (Grand Jury Award)

Filmography:

Adam (2019)

Language:

Arabic

Has Subtitles:

Yes

US Distributor:

Strand Releasing

International Sales:

Films Boutique