The Eight Mountains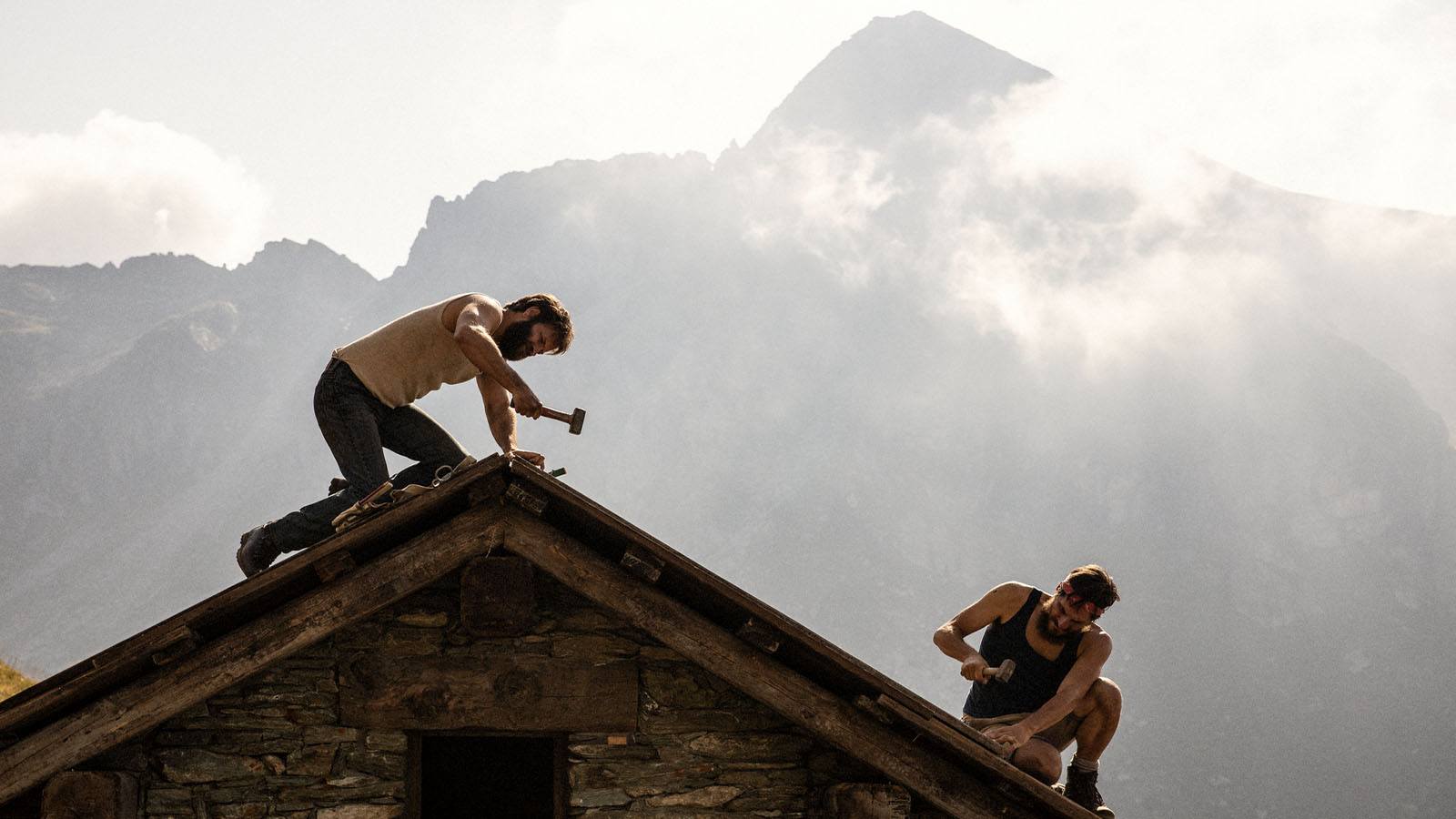 Pietro is a boy from the city, Bruno is the last child of a forgotten mountain village. Over the years, Bruno remains faithful to his mountain, while Pietro is the one who comes and goes. While their destinies unfold, the two discover what it means to be true friends for life.
'The Eight Mountains' is the best picture, best adapted screenplay, and best cinematography winner of the 68th David di Donatello Awards.

"Based on the award-winning Italian bestseller 'Le Otto Montagne' by Paolo Cognetti, the movie is novelistic in the best sense. It immerses you in the world of its characters – both human and Alpine – on that chimingly deep level that usually only literature can access."—Jessica Kiang, Variety
Pietro is a city boy. Bruno is the last boy to live in a forgotten village in the Aosta Valley in the Northwest of Italy. They become friends in this hidden corner of the Alps. Life initially separates them. Bruno remains faithful to his mountain. Pietro travels the world. But fate will bring them back together. At the heart of this film is a relationship of brotherhood and male friendship that expands towards other shores: growth, the ability to find (and rediscover) oneself, and the comparison between dreams and reality, concreteness and idealization. The Eight Mountains is an excursion into the complementary destiny of two men marked by the relationship with a single father figure (biological for one and elective for the other). Additionally, the film gives an in-depth look at many topics inside and outside the mountain borders, such as the comparison between the timeless depopulated realities of some ravines and the housing communities at the center of today's tourism in a changing world. The way of filming nature and mountains, which fill the screen as an additional but not minor character, and the incredible harmony between the two protagonists will make your soul content and your spirit high.
Original Language Title:

Le Otto Montagne

Director:

Felix Van Groeningen, Charlotte Vandermeersch

Principal Cast:

Luca Marinelli, Alessandro Borghi, Filippo Timi, Elena Lietti

Country:

Italy, Belgium, France

Year:

2022

Running Time:

147 min.

Producer:

Mario Gianani, Lorenzo Gangarossa

Screenplay:

Felix van Groeningen, Charlotte Vandermeersch

Cinematographers:

Ruben Impens

Editors:

Nico Leunen

Music:

Daniel Norgren

Website:

Official Film Website

Awards:

Cannes Film Festival 2022 (Grand Jury Prize co-winner)

Filmography:

Van Groeningen: Beautiful Boy (2018), Belgica (2016), The Broken Circle Breakdown (2012); Vandermeersch: Debut Feature Film

Language:

Italian

Has Subtitles:

Yes

US Distributor:

Sideshow Pictures

International Sales:

Vision Distribution