Yuku and the Himalayan Flower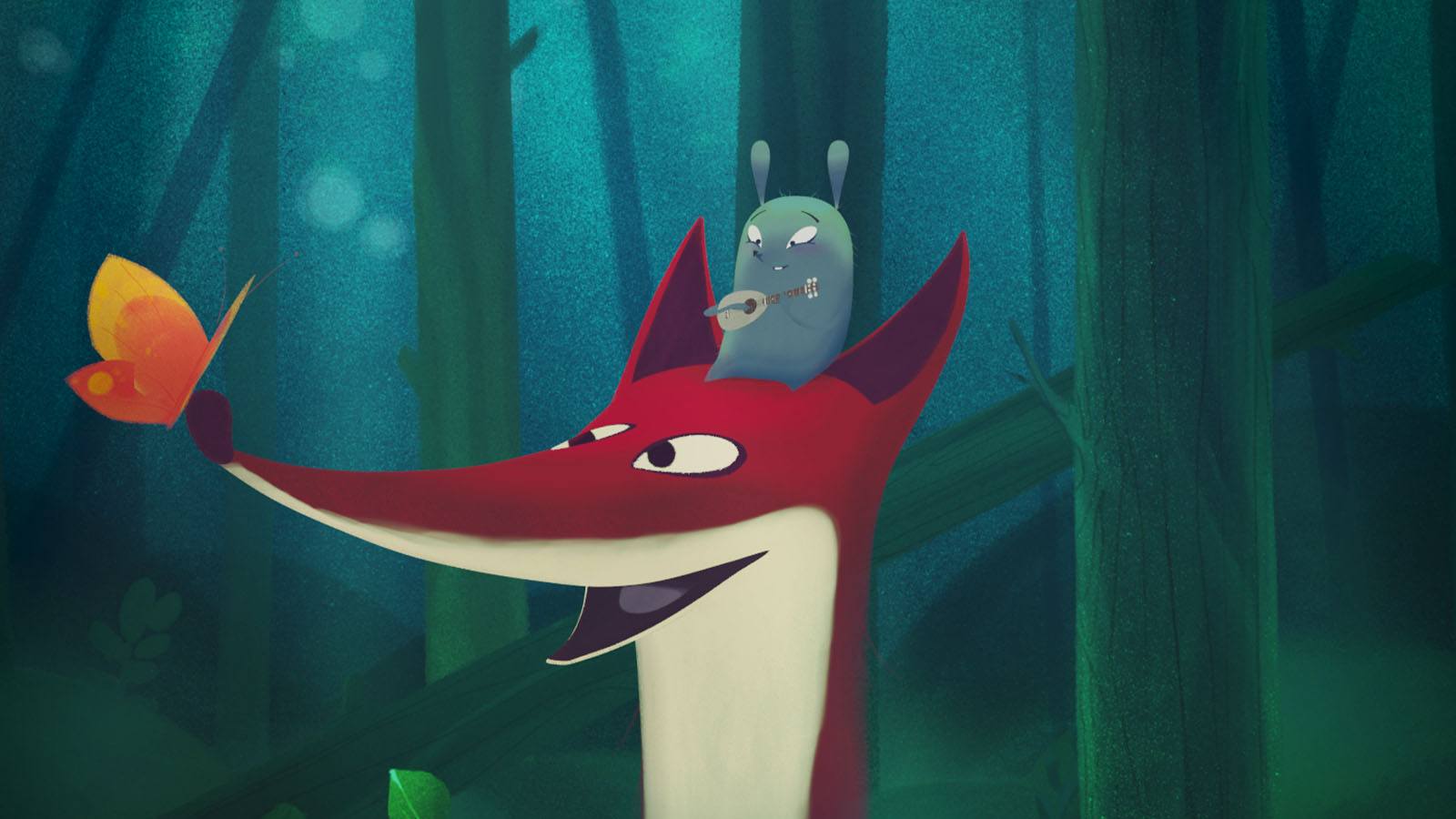 A mouse on a mission! In this gorgeously animated musical fable, little Yuku must locate a fabled Himalayan flower to restore her grandmother back to health, heading on a perilous adventure armed only with a ukulele and a song in her heart. All ages, in French with English subtitles.
This bouncy, bountiful hero's journey with peril (and humor!) around every corner will warm your heart with its childlike wonder. Yuku is a mouse who lives with her tribe of fairytale-loving mice in the basement of a castle. When the dastardly cat that guards the castle injures her grandmother, Yuku must rely on her family tradition of folk tales to find a cure. If she doesn't, her grandmother will leave to follow the little blind mole into the great beyond. The fabled Himalayan flower from one of her storybooks is said to bring eternal light, but the way is treacherous. Armed with a tiny ukulele and a song in her heart, Yuku's journey to the Himalayas brings new friends, new foes, and a whole lot of jamming out. With gorgeous animation, catchy songs, and a mouse with the bravery of a lion, Yuku is an animated musical comedy that will delight viewers young and old.
Original Language Title:

Yuku et la fleur de l'Himalaya

Director:

Rémi Durin, Arnaud Demuynck

Premiere Status:

US

Country:

Belgium, France, Switzerland

Year:

2022

Running Time:

65 min.

Producer:

Arnaud Demuynck, Patrick Quinet, Jean-François Le Corre, Mathieu Courtois, Nicolas Burlet

Screenplay:

Arnaud Demuynck

Editors:

Yan Volsy

Music:

Alexandre Brouillard, David Rémy, Yan Volsy

Website:

Official Film Website

Filmography:

Demuynck: Grandir, c'est chouette (2021)

Language:

French

Has Subtitles:

Yes

International Sales:

New Europe Film Sales