At the Hair Salon with Deadly Cuts Director Rachel Carey
Tuesday, April 13, 2021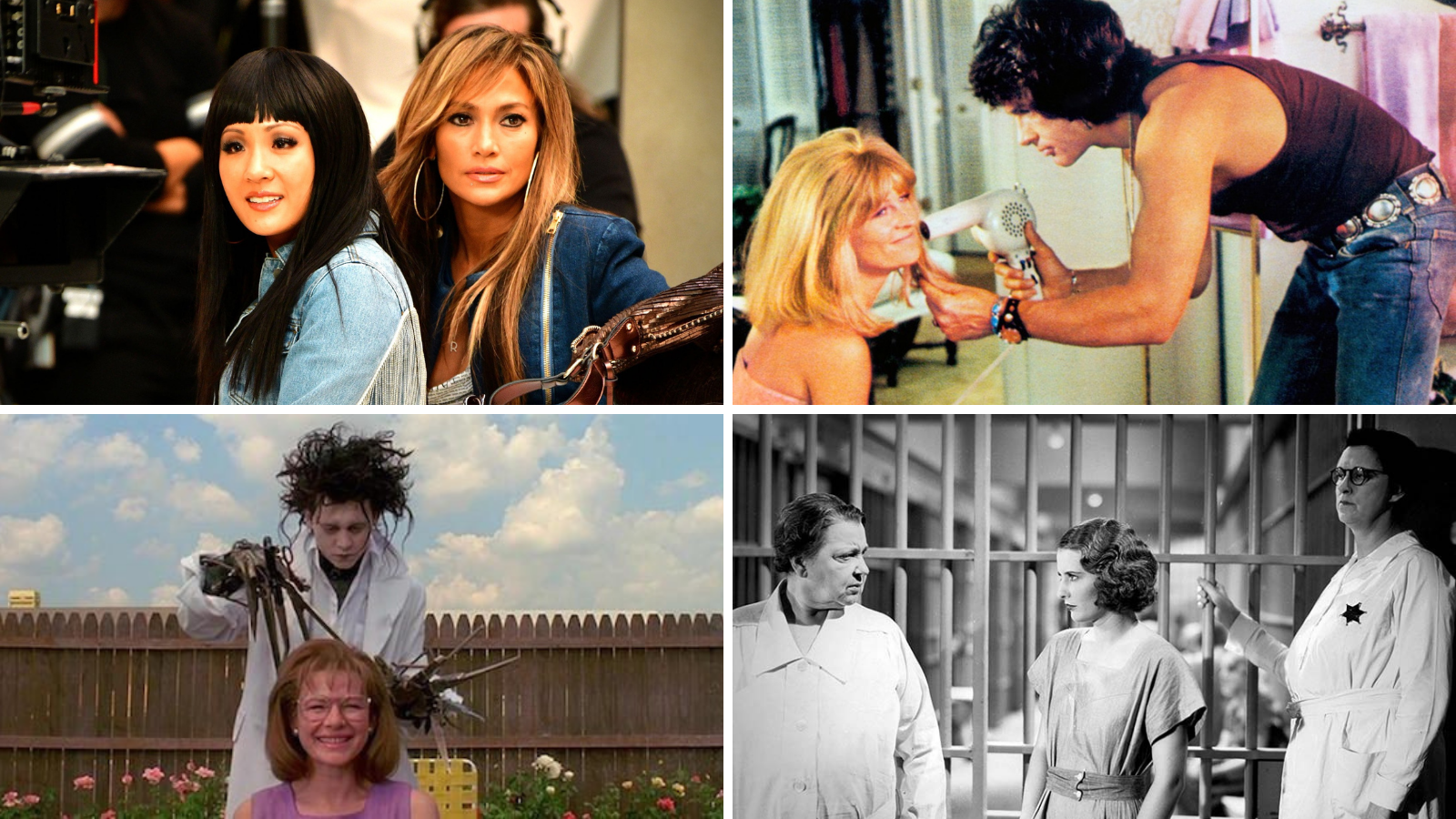 We asked director Rachel Carey for a list of her fave hair movies in celebration of her blackly comic feature debut Deadly Cuts, set in a working-class Dublin hair salon.
"The hair salon as a setting has always been ripe for telling women's stories—all that talk and glamour? There's little not to love," Rachel says. "Here are a few of my favourite salon-based tales, along with some others that give their characters' crowning glory a starring role."
Edward Scissorhands
An unfinished synthetic man with scissors for hands becomes hairdresser to the ladies of a perfect pastel-coloured suburb. What I wouldn't give to have been at that original pitch meeting. There's so much to love about this film, but Edward's cutting montages and the resulting creations, set to that soundtrack, are a mesmerising joy to watch.
Steel Magnolias
If Dolly Parton really owned a hair salon where people could go to share their problems, the world would be healed. Unfortunately, we just have the fictional version, which for all its cheesiness is a hell of an emotional rollercoaster ("Shelby!") with fine performances from some of the most iconic women in the business. Watch yearly. At a minimum.
Hustlers
A band of strip club workers come together to turn the tables on the sleazy men that crashed the economy. This is just a fun ride of a movie, and that sexy stripper hair, from J-Lo's signature flawless waves to Constance Wu's cute but sharp bangs, are whipped about throughout like the weapons they are.
Ladies They Talk About (1934)
Long before Hustlers, Hollywood was pumping out ensemble dames-gone-bad like there was no tomorrow. This pre-code gem features Barbara Stanwyck in a women's prison where it seems every inmate has the perfectly set romance wave 'do. "I promised to wash your drawers if you'd give me some bleaching crème and hair straightenin'", quips one of them, making clear where priorities lay for these sassy jailbirds.
Working Girl
I'll be honest, sometimes it's hard for me to watch this movie now and not be entirely distracted by Melanie Griffith's and Joan Cusack's wild 80's hair. But once I do, I remember to love this fantastically twisty tale of stolen identity and a working gal who's just trying to make more of herself in the world.
The Young Offenders
This 2016 Irish comedy set in Cork is set around the antics of hapless teen criminal-wannabes, Conor and Jock, as they embark on a journey to steal some cocaine lost off the coast of Ireland. From their first appearance on screen, the lads' ridiculous razor-edged haircuts will have you sniggering, and it only gets funnier from there.
Foxy Brown
"That woman she's crazy, there's no telling what she'll do!" says an onlooker about Pam Grier's Foxy Brown. But I bet even she didn't expect Foxy to pull a handgun from her afro and use it to save herself from some particularly awful bad guys. From sexy headscarves to flowing Kardashian waves, Foxy's hair is a star throughout this kicking 70's gem.
Legally Blonde
Ok, so it's a cliché, blondes are dumb. But in this tale of a well-meaning preppy airhead turning sharp-witted lawyer to try and impress her escaping boyfriend, it's worth accepting. This film literally could not exist as a story were it not for Witherspoon's perfectly bouncy blonde tresses, and they are duly a star of the show.
Shampoo
Warren Beatty plays a perennially open-shirted Beverly Hills hairdresser and insatiable lady's man in this sexy 70's tale of seduction and self-delusion. Come for the political backdrop, stay for Julie Christie's turn-under bob. Wow.
Heat Lightning (1934)
Another old Hollywood classic, featuring an overall-wearing, scarf-haired woman who's left behind a showy life to live as a mechanic in the middle of the desert. Like we'd all like to do sometimes. "I can't believe you were ever a dame I went for", comments her passing gangster ex. But when the going gets tough, the hair comes down—literally, until it's flowing long and free in a tense denouement that shows this dame had serious power hidden under that headscarf.
---
Like this list on our Letterboxd and follow us there for more. Deadly Cuts screens as part of the Seattle International Film Festival through April 18, 2021.
Date:

April 13, 2021

Share:

Tags:

Festival