Beth's Oscars Recap 2023
Beth Barrett, SIFF Artistic Director | Monday, March 13, 2023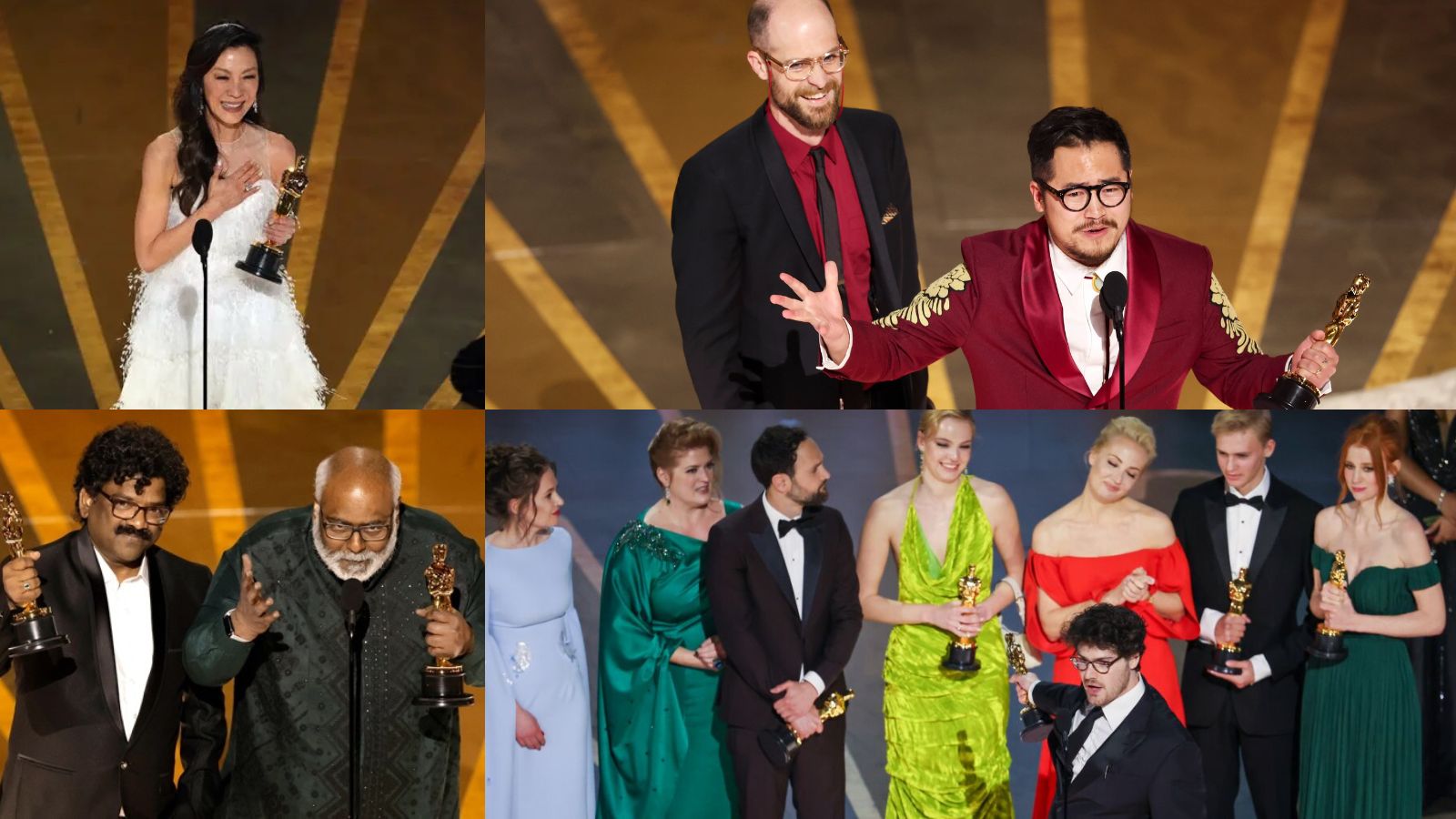 What an evening! First-time nominees swept the major categories, Michelle Yeoh's took a historic (and about-damn-time) Best Actress win, and heartfelt speeches were made with calls to never stop dreaming big or let anyone tell you that you are past your prime or not right because you are an immigrant. Brendan Fraser and Ke Huy Quan won with career-resurrecting roles. Oscar winners came out of decades of work in genre and action films. RRR pushed past Rihanna AND Lady Gaga for India's first Best Song award. And, Seattle International Film Festival 2022 Opening Night film Navalny won Best Documentary, calling attention to the work that still needs to be done to free Alexei Navalny from Putin's prison.
It was a roller coaster that saw established filmmakers like James Cameron and Steven Spielberg come away nearly empty-handed, while the team behind the zany parallel universe/martial arts action/thriller/comedy/mother-daughter drama Everything Everywhere All at Once headed to the after-parties with seven Oscars.
What was at the heart of the 95th Oscars though is what is at the heart of the movies themselves. Stories. In many speeches, we heard the stories of how the winners got to where they were, standing on Hollywood's biggest stage. The sacrifices of parents, the dogs waiting in hotel rooms, the casts and crews sharing this moment with them, the teachers who supported young creatives—the recognition that they are not alone on that stage and that everyone plays a part in getting there.
Never has it felt more like the audience also played a crucial part. Everything Everywhere All at Once was a huge box office surprise hit, and audience was a big part of what propelled the film to the heights it hit. People came to the theatre to see it, and so many other films. The return to the cinema was a cornerstone message, and an important one. These films were all made to be seen and experienced on the big screen. Most of the films that won (and indeed were nominated) showed on a SIFF screen–either at the Festival or in our year-round Cinema venues—and our mission of creating experiences that bring people together around film has never been more important, today and for future Oscar winners.