Festival Greetings from Beth and Stan
Beth Barrett, Stan Shields | Wednesday, March 24, 2021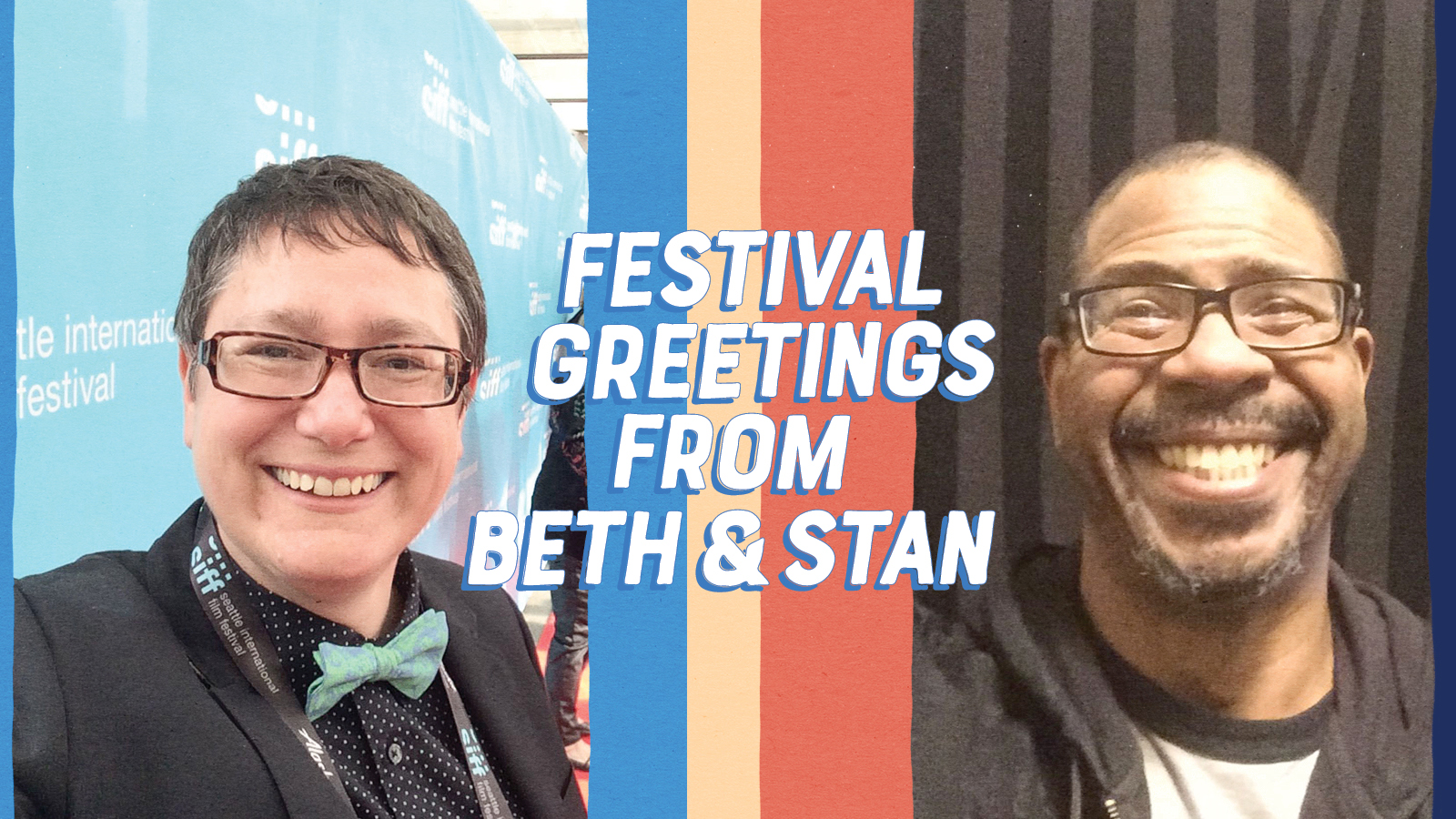 Welcome to the 2021 Seattle International Film Festival! In these tumultuous times, we have all turned to art—films, music, TV—for comfort, education, and inspiration as we try to make sense of the new world around us.
With theatrical venues shuttered, many outlets responded by focusing on producing and acquiring work by more established filmmakers. This has left hundreds of talented new filmmakers who were just coming into their own before (or during) the pandemic with far fewer opportunities to share their work with the world. This year's slate of new filmmakers is a testament to that fact. Film festivals have always stepped in to provide those opportunities, and they have rarely been needed more than now.
At SIFF, we believe representation matters, and we have mindfully curated a lineup that shines a spotlight on the importance of culturally specific storytelling and authentic representation in front of and behind the camera. We are proud to present a grand total of 221 films from 69 countries: 68 features, 25 documentaries, 126 short films, and 2 works in progress. 21 of these films are world premieres and 18 are US premieres. More than half of our films are directed by female-identifying individuals, 66% are from first or second time filmmakers, and more than 70% don't currently have US distribution.
In 2020, we launched the SIFF Channel, our new streaming platform, to share a variety of international and independent films year-round. We are thrilled to be able to host the 47th annual Seattle International Film Festival there as well. Going virtual has provided some challenges, of course, but also many opportunities: opportunities to share our program across the United States, provide a greater level of accessibility, and celebrate these incredible films.
Reluctantly, the truncated nature of this year's festival required that we limit the number of films at the Festival. It was not as easy a task as you might think—we still wanted a broad representation across countries, regions, and genres in keeping with our legacy of variety and inclusivity. We know that our audiences flock to SIFF to discover new voices and meet new people, and we have strived to deliver on those expectations. With travel restrictions in place and widespread trepidations about even stepping outside your front door, this year's Festival provides an opportunity to experience international wonders from the comfort of your own home.
We are incredibly grateful for all of your support over the past year—from filmmakers to long-time partners to the generous donors and sponsors that make the Festival possible and help SIFF endure. It is humbling and inspiring. While we are disappointed that we can't share this experience in person, our love of film can still bring us together. Let's celebrate with the films that have been enchanting our days and haunting our dreams. We are thrilled to share them with you, and hope you discover something new, meet someone new, or embark on a new voyage "outside" from the solace and safety of your own screen. Thank you for joining us in this experience, and happy watching. Long live cinema.
Beth and Stan
Date:

March 24, 2021

Share: