Festival Greetings from Diana E. Knauf, SIFF Board President
Diana E. Knauf | President, SIFF Board of Directors | Thursday, March 31, 2022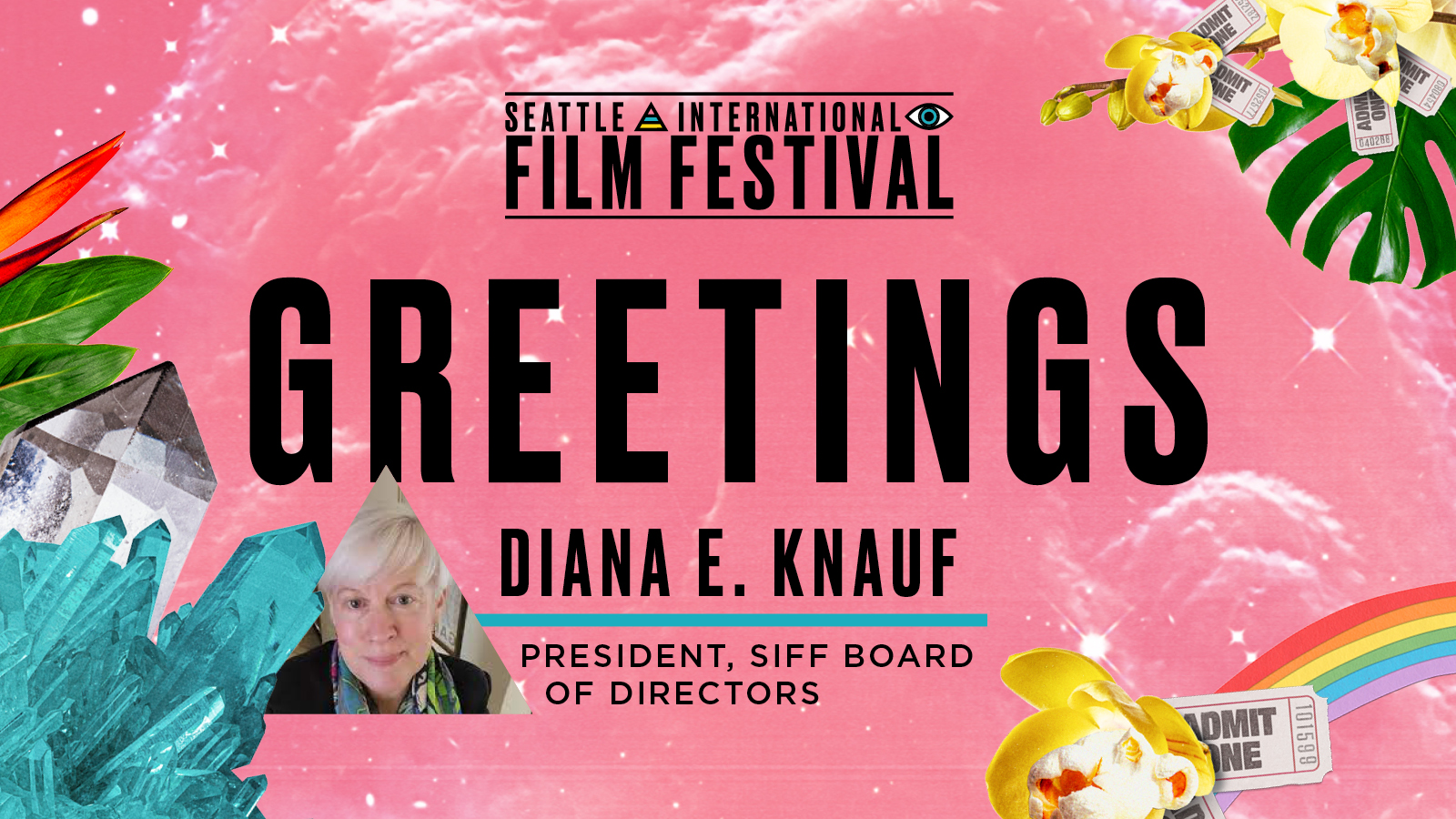 Welcome to the 48th Seattle International Film Festival: a celebratory time for Seattle, with films, special guests, gala events, and more! We are fortunate to present both in-person and streaming options, making the Festival more accessible than ever before. Our 11-day festival, showing over 100 feature-length films and 100 shorts, continues to present the varied and diverse perspectives of filmmakers from around the world.
If you are attending in-person events during the Festival, please take a moment to thank our terrific staff and volunteers who work so hard to bring you this singular experience.
Our Festival may be what we are best known for, but SIFF has more programs that make it a Seattle treasure. In a time when classic movie theatres are being replaced by condos, SIFF has taken on the challenge of stewarding three theatres, making it possible to come together to see a wide range of films on five big screens. Closing during the pandemic allowed us to renovate the SIFF Uptown—be sure to check out the wonderful changes, both during the Festival and after.
SIFF also provides educational opportunities for both adults and kids. SIFF takes the show on the road, moving its youth film camps and workshops to a variety of neighborhoods throughout Seattle. We enable students throughout the city to learn how to tell stories using digital cinematic skills. As an arts nonprofit we appreciate your financial support, which enables SIFF to produce these educational opportunities.
On behalf of the Board of Directors and our Festival staff, thank you to our sponsors, filmmakers, volunteers, and our amazing audiences (that's YOU). Join us by going into the dark to see the light—enjoy the Festival!
With gratitude,
Diana E. Knauf
President, SIFF Board of Directors