Key Frames: Reese's Essential Animations
Reese Iliakis | SIFF | Wednesday, March 8, 2023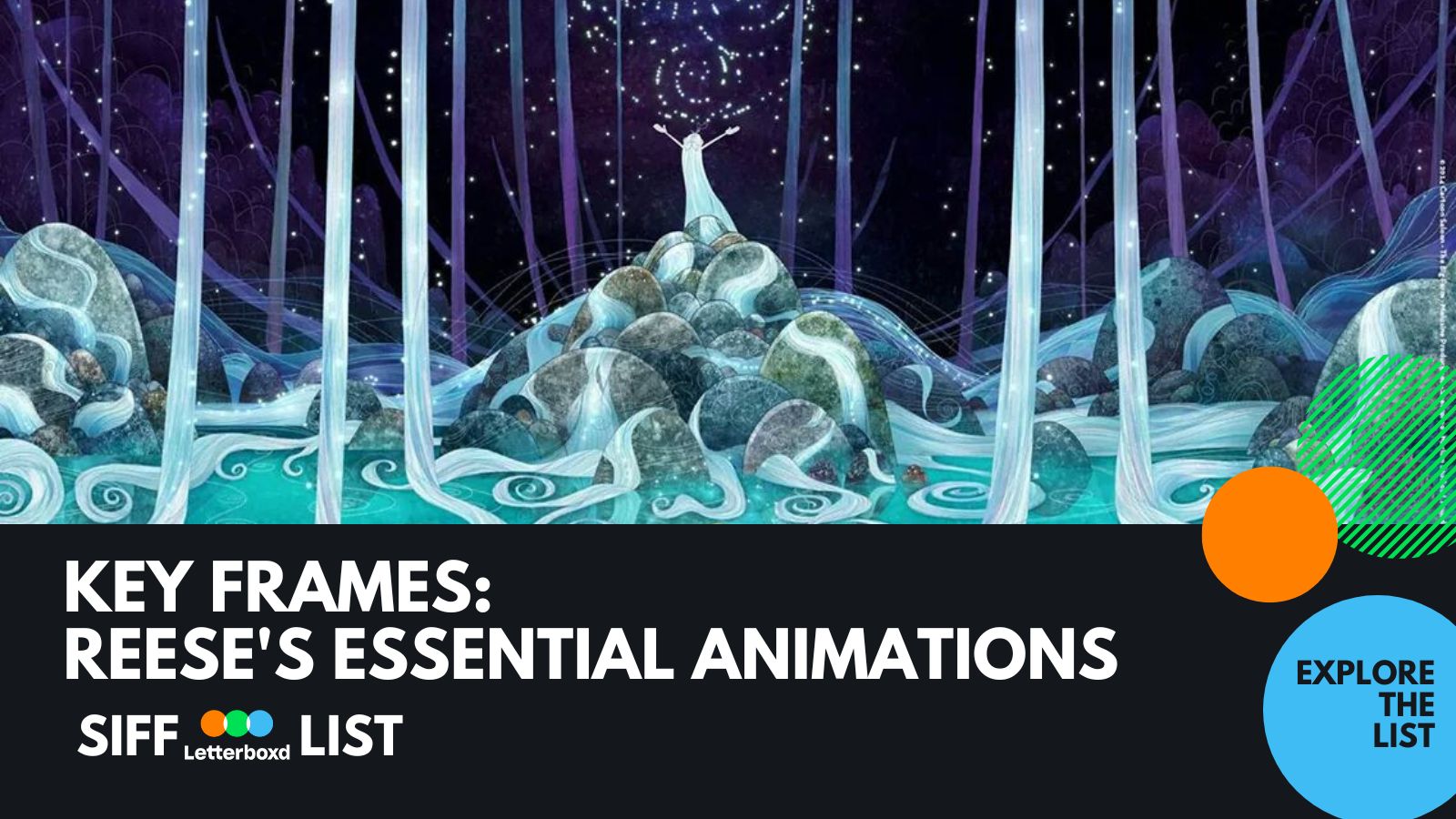 Animation is a vast and rich medium of film that stretches all the way back to the beginning of movies. I say "medium" instead of "genre" because watching a good animation is akin to a day at an art gallery. Visual art can construct novel perspectives of the world; the artist's perspective continuously reinterprets what we see and how we feel. Similarly, animation allows its creators to fully actualize the grand visions in their minds and invites the audience to expand our own visual imagination. The abstraction used in animation allows our brains to fill in the blanks and visually interpret what we see.
You may think of cartoons or Disney when you think of animation, or even wonder what its relevance is now that computer graphics allow live action films to present viewers with fantastic imagery. But the medium of animation lets us see the animators' souls displayed on the screen. Experiencing a world through an artist's eyes is an experience that we seek despite advances in technology. Oil painting survived the invention of photography.
If you're looking to explore the medium more, here's a list of some of my favorite animated feature films, each one an astounding piece of art in its own right. Enjoy!