Mayor's Award For Outstanding Achievement In Film
Thursday, April 8, 2021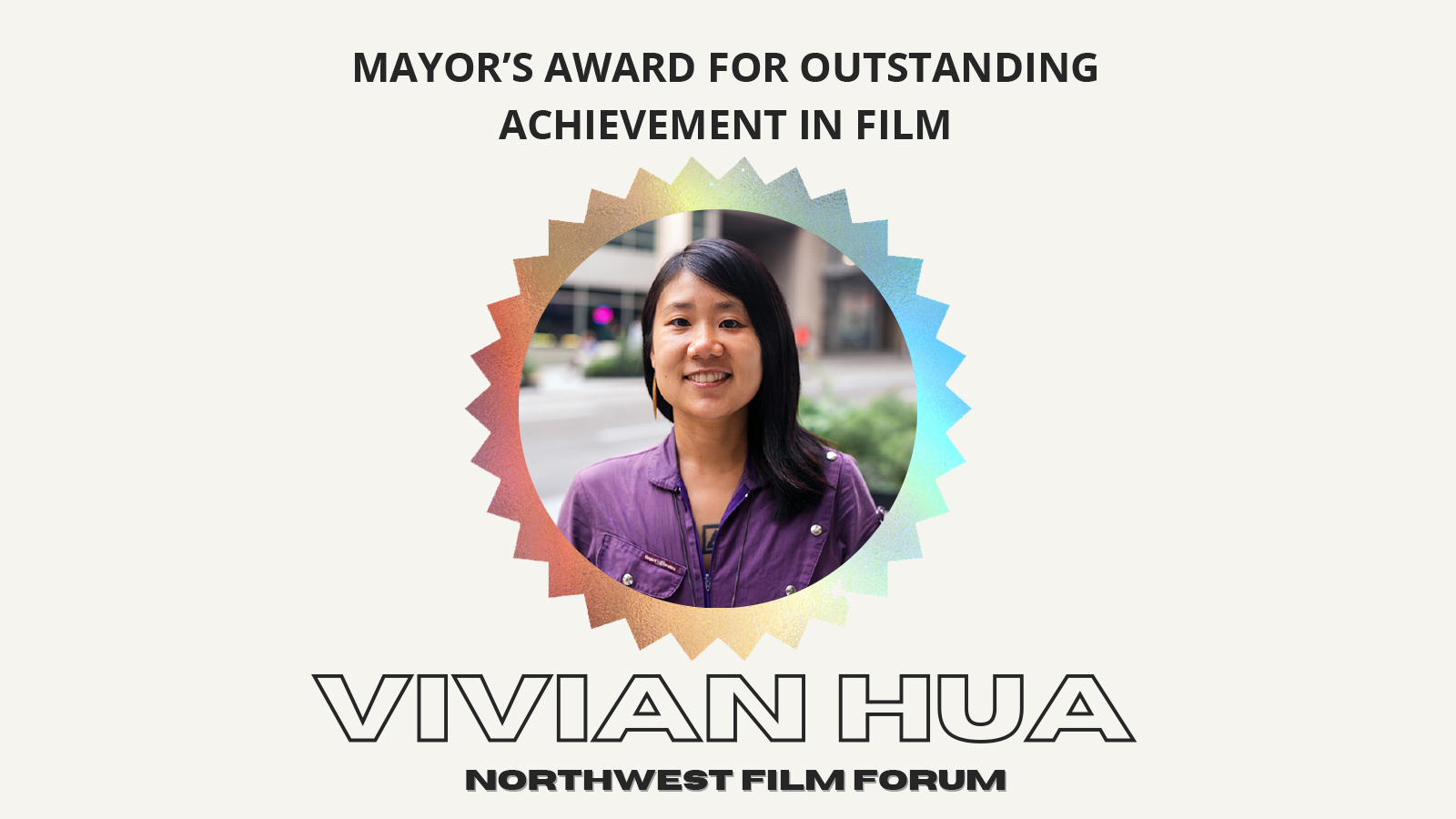 Vivian Hua (華婷婷) is a writer, filmmaker, organizer, and Executive Director of Northwest Film Forum (NWFF) since October 2018. She brings to her leadership at NWFF a passion forresearching efforts to preserve cultural space, centering work in equity and inclusivity, and finding ways to covertly and overtly disrupt oppressive structures.
As a nonprofit film and arts center and comprehensive visual media organization, NWFF presents hundreds of films, festivals, community events, multidisciplinary performance and public discussions each year as well as educational workshops and services for film and media makers. This January, NWFF brought Seattle's independent filmmaking to the national level through a partnership with the Sundance Film Festival.
Through Vivian's leadership, NWFF developed critical online programs and webinars to expand the organization's mission of supporting filmmaking and filmmakers this past year. Vivian also led the development of a series of recovery and reopening online panels, webinars and affinity groups prioritizing Black, Indigenous, people of color and LGBTQ filmmakers.
The Mayor's Award for Outstanding Achievement in Film is made to an individual or entity which has raised the profile of the City of Seattle and its film industry through an outstanding film-related achievement or major contribution to the growth,advancement and reputation of Seattle as a filmmaking city. The Seattle film industry representatives on the Nomination and Selection Committee reached a unanimous decision on the 2021 nomination.
To learn more about the award and previous winners, visit seattle.gov/filmandmusic/film/mayors-film-award.
---
Watch Vivan's unboxing video, plus a heartfelt speech: