Meet Marlowe Dobbe: The Illustrator Behind the SIFF 2021 Artwork
Thursday, April 15, 2021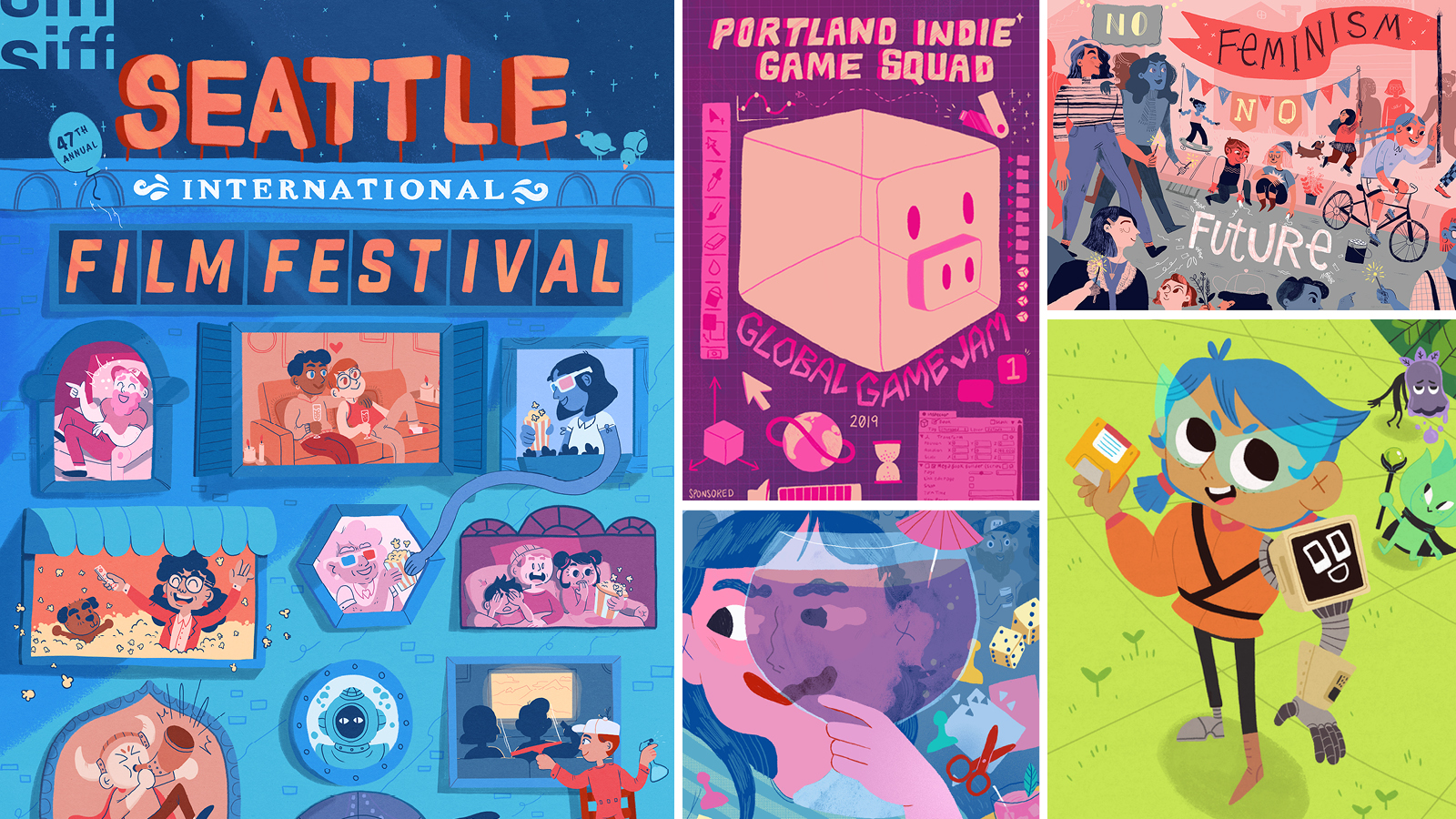 When SIFF kicked off the process of creating the Festival art with longtime partner and sponsor WONGDOODY, we chatted about our excitement that "it's actually happening"—the communal aspect of the Festival that we love and missed so much and how we wanted to capture it. As always, they delivered, with a collaboration with freelance illustrator and longtime SIFF admirer Marlowe Dobbe.
We loved the illustration and all the fun merch that spun out of it so much that we decided to "sit down" (virtually) for a conversation with Marlowe.
What would you say was your inspiration behind the artwork for this year's festival?
When I was working together with WONGDOODY on the concept, we discussed the idea of the film festival being all online this year, and how we could communicate that through the artwork! What we landed on was this idea of looking into an apartment building's various windows to show different vignettes of folks watching different types of movies together. The basic idea being that, even though we are technically apart, we are all able to take part in this communal event together.
Have there been any films or events that have really stood out to you at this year's SIFF?
I am really looking forward to the Works-In-Progress Forums! As a consumer I don't really get to see the process behind films that often, and the idea of sharing WIPs as an artist is really fascinating to me when peering into a medium I don't work in myself.
Lastly, what are you working on right now?
During my day job I actually do art and animation for video games full time. I'm currently working as the Creative Director on a video game called Floppy Knights being developed by Rose City Games. I'd say if the characters on the SIFF artwork caught your eye, then you'd probably like to check it out!
---
You can view more of Marlowe's work at marlowe.dobbe.com. And be sure to check out the amazing work of WONGDOODY.
Date:

April 15, 2021

Share:

Tags:

Festival