Celebrate National Cinema Day at SIFF with $3 Tickets on September 3
Sunday, August 28, 2022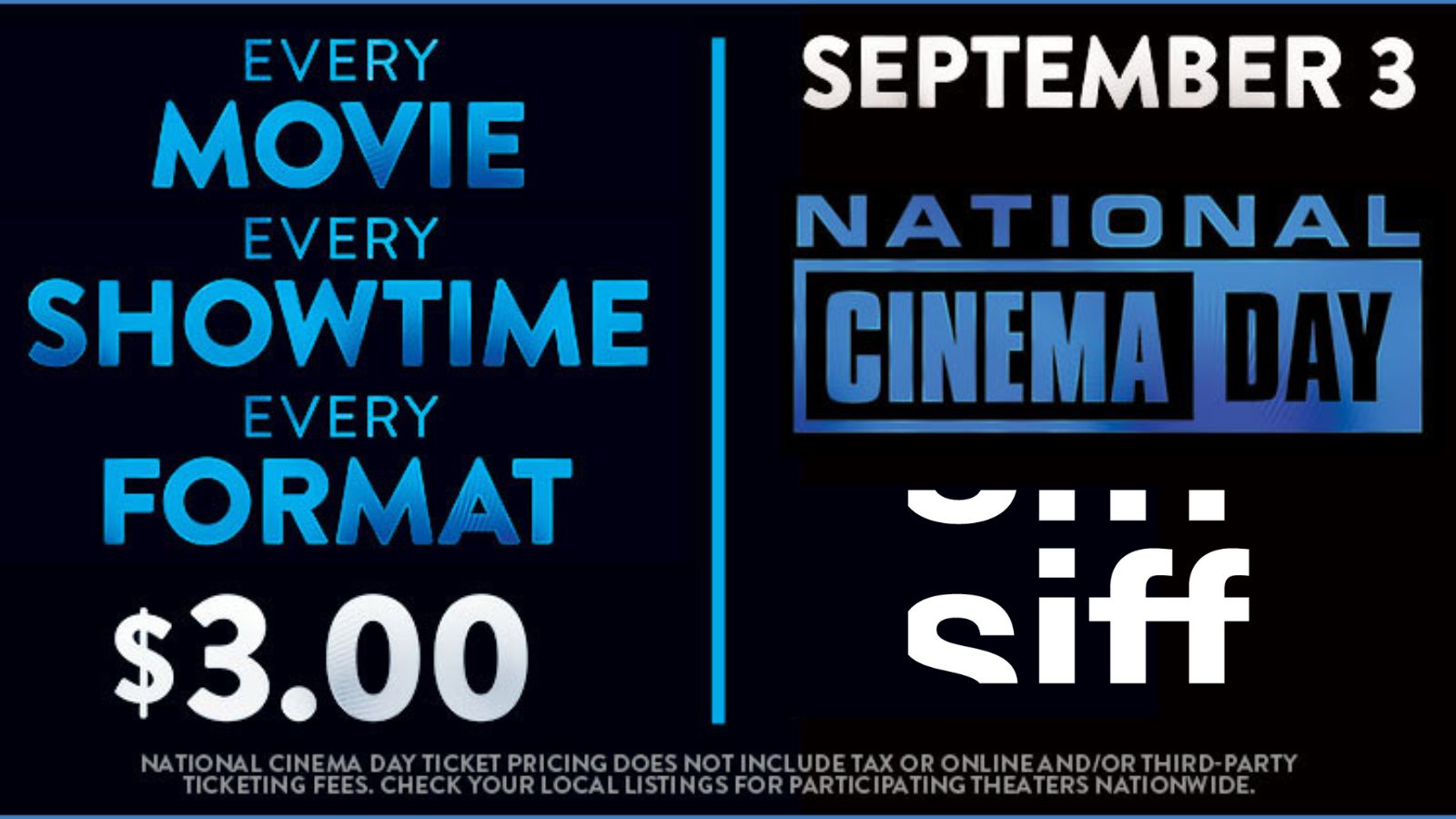 All tickets for all movies, all formats, and all showtimes for no more than $3!
Celebrate National Cinema Day at SIFF with $3 tickets to all showtimes only on September 3. Plus, make your love for cinema last year round with a 10% discount on your SIFF Membership when you sign up September 3.
Want another reason to come to the theater? Everyone who joins SIFF as a member on September 3 will be entered to win 25 free popcorn for the year!
$3 tickets on sale now!
SEPTEMBER 3 | SHOWTIMES
SIFF Cinema Uptown
The Good Boss - 1:45pm, 4:45pm, 7:30pm
Peter von Kant - 2:15pm, 5:15pm, 8:00pm
Earwig - 2:00pm, 5:00pm, 7:45pm
SIFF Cinema Egyptian
Three Thousand Years of Longing - 5:00pm, 7:30pm
SIFF Film Center
We Are As Gods - 4:30pm, 7:00pm