LANGSTON Presents the Seattle Black Film Festival
Wednesday, April 14, 2021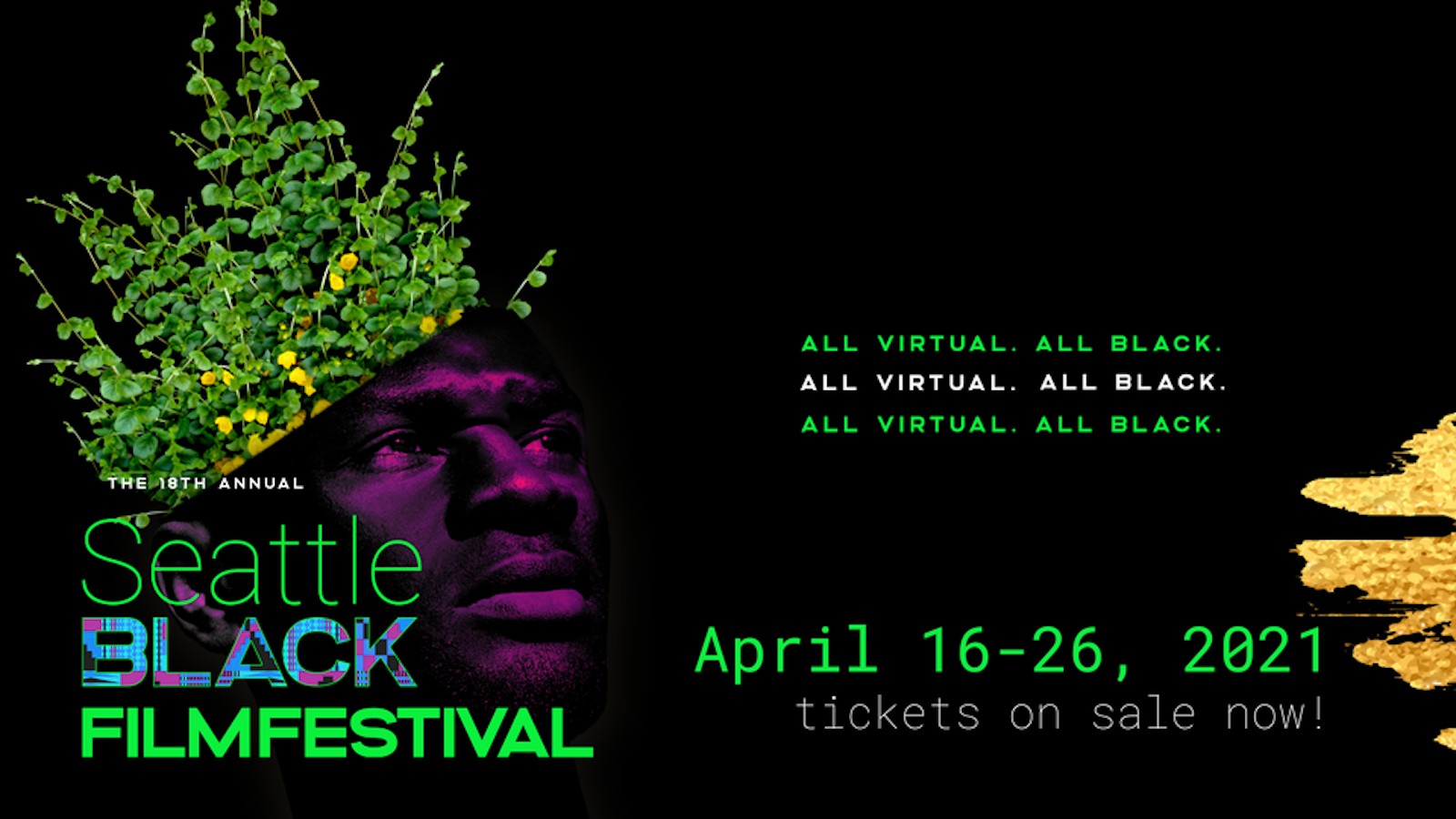 The film ecosystem in Seattle is a symbiotic relationship where we all thrive together. SIFF is very happy to draw attention to additional events around the community hosted by partners. We regularly call out events in the weekly eNews (both film-related and other events that may interest our audience) and during the Festival SIFF encourages our audience to explore and attend the Seattle Black Film Festival.
The Seattle Black Film Festival is presenting virtually from April 16 to 26 and Festival director Andrea Stuart-Lehalle, curator Zola Mumford, and their expert team have put together a stellar line-up of films from across the diaspora. The 80+ films in the 2021 Festival represent a broad selection of themes from A Diaspora in Displacement to Decolonizing the Narrative in our Own Voices; The Future of Our Identity to Black Love, Self Love. There is no better way to extend your SIFF experience than continuing your Festival with either a very reasonably priced all-access pass or engaging with their single ticket event/film blocks.
LANGSTON cultivates Black brilliance. Not just through their annual Seattle Black Film Festival but also presenting year round theatrical and cultural events, often in partnership with other exceptional organizations (Wa Na Wari, Central District Forum for Art and Ideas, Northwest African American Museum, and many more), they are one of many outstanding organizations who are leading by centering Black voices.
Additionally, SIFF would like to acknowledge LANGSTON's incredible work throughout the pandemic. On March 9, 2020, Ijeoma Olua, Gabriel Teodros, and Ebony Arunga created a fundraiser to support Seattle Area Artists in need of COVID relief and the $20,000 goal was dwarfed by $100,000 in a short time. LANGSTON stepped in to financially administrate the funding and turn around the relief to artists in a timely manner. Overall the Seattle Artist Relief Fund would become over six months of exceptional community service providing over one million dollars to over 2000 Seattle-area artists. Three Black artists and one Black organization are a primary reason that the arts and artists have the potential to thrive in Seattle. We encourage the SIFF community to show our appreciation through supporting their work both financially, as able, and experiencing their art with your eyes, hearts, and whole selves.