SIFFRAFF Musings: The Magic of Ponyo
Tuesday, December 6, 2022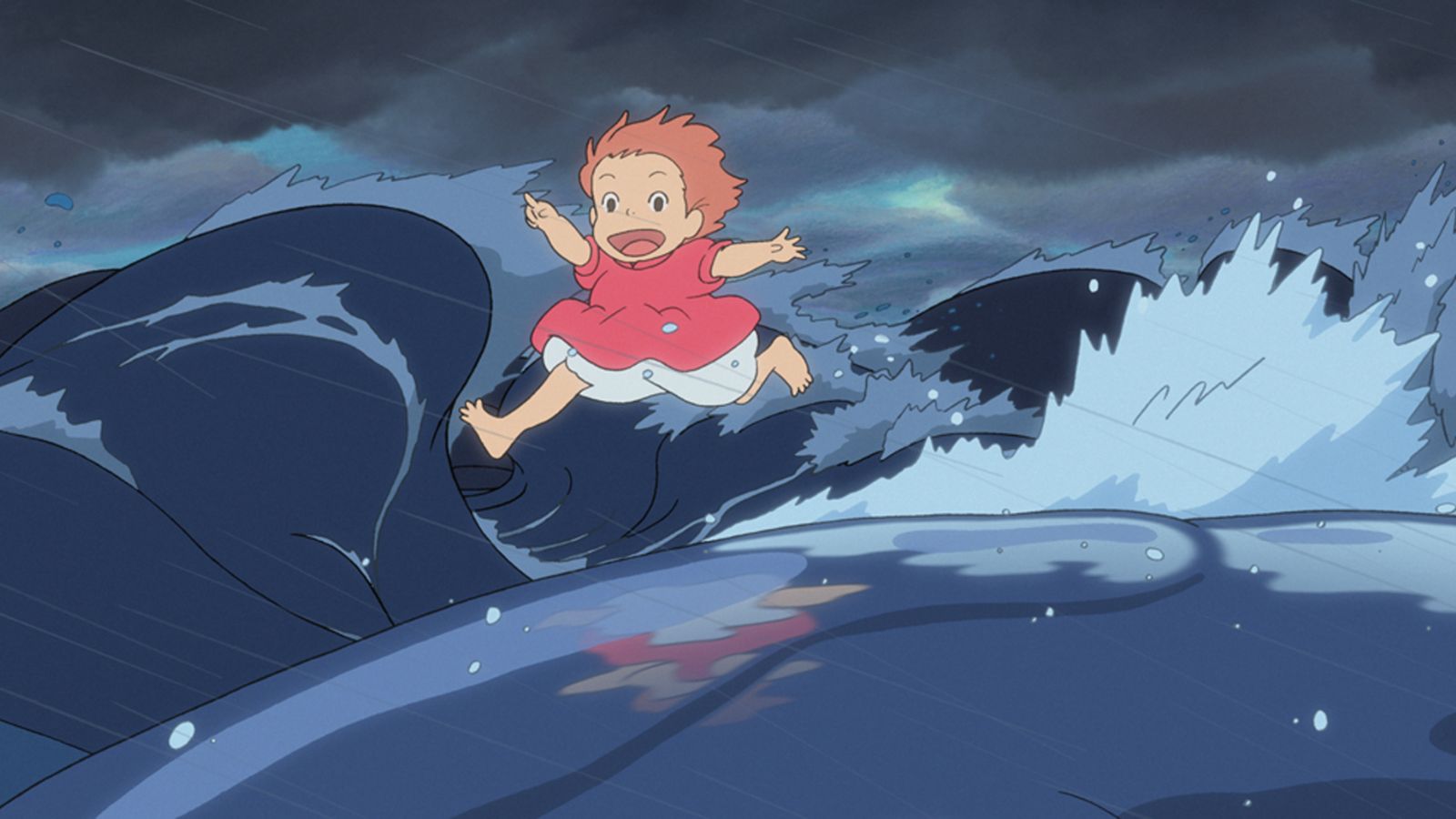 Saturday Morning Cartoons is a monthly celebration of animated children's films from across the globe, open to all ages! As the resident animation expert, SIFF Graphic Designer Reese Iliakis has opened each screening with a wonderfully informative introduction, brimming with special insights into the art of film. Read on for a look into Reese's musings on last month's screening of Ponyo (2008).
Ponyo is a phenomenal and whimsical film from the illustrious Japanese animation studio, Studio Ghibli, directed by one of the studio's founders, Hayao Miyazaki. This is another animated retelling of Hans Christian Anderson's The Little Mermaid, which is perhaps most famously told by Disney. The two versions can be fun to compare and contrast as you revisit them in the future.
Ponyo is a film that feels very different depending if you are watching it as an adult or a child. Since the two main characters—Ponyo, the goldfish girl, and the little boy, Sosuke—are about five years old, the story is distinctly told from the perspective of a child. For grown-ups like me, this film makes me feel like a child again. Ponyo and Sosuke approach even the most mundane life experiences with such joy and wonder that I haven't felt since I was their age. That is the magic of Ghibli films: their way of completely engulfing the viewer and transporting them into a new or nostalgic, emotional landscape. For younger viewers, this film won't necessarily bring out nostalgia, but instead, it will fuel your imagination with its vibrant and magical visuals. You can explore this idyllic seaside Japanese village and imagine worlds of your own just like it. No matter what your age is, this is a film bound to fill you with joy.
For more meditations on animation from Reese Iliakis, join us Saturday, December 17 for Pom Poko, our last Saturday Morning Cartoons screening of the year.