The Cinematic Trinity: Filmmaker as Artist + Industry as Conduit + Audience™
Kathleen McInnis | Friday, April 2, 2021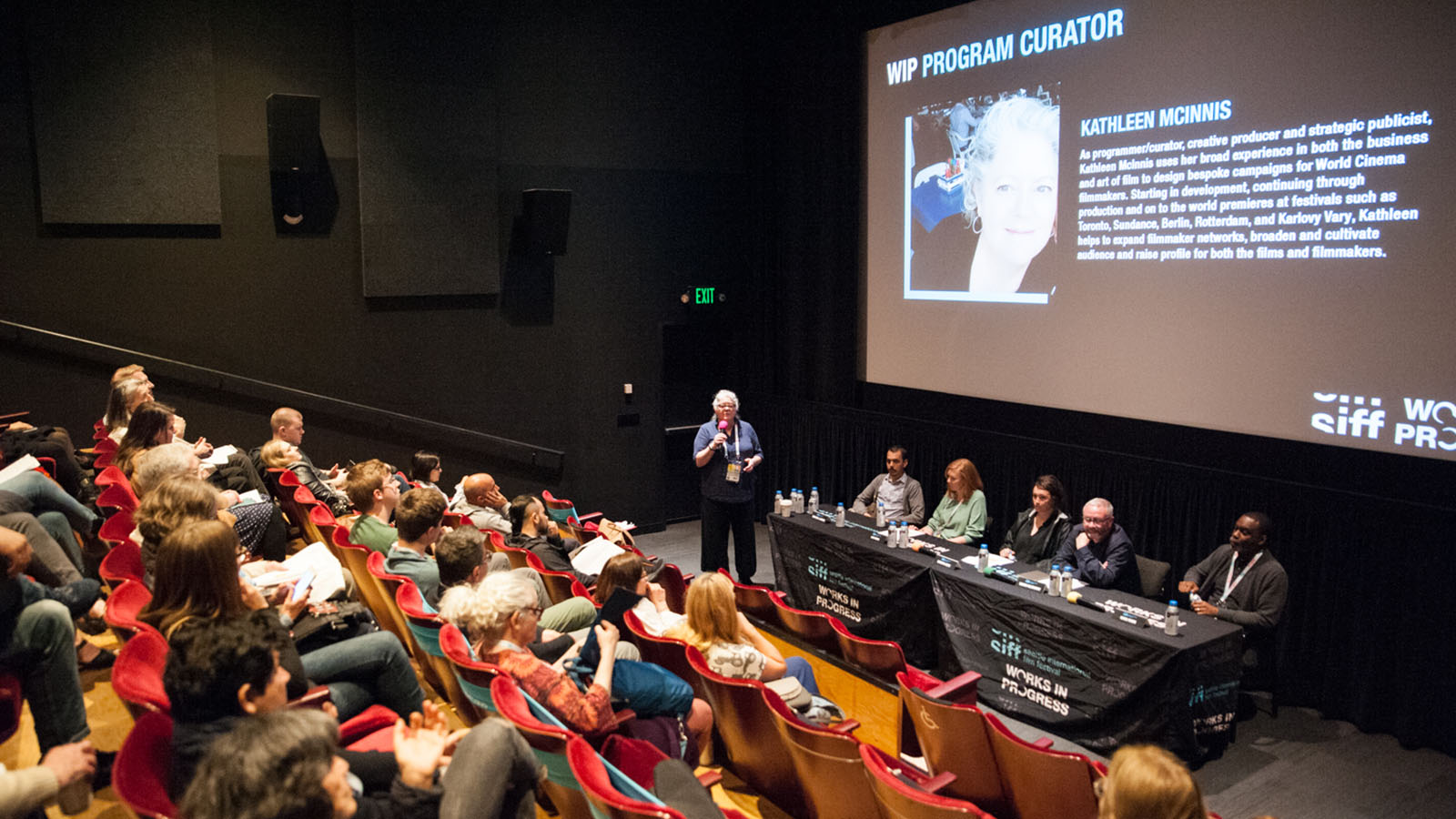 SIFF's New Works-in-Progress Forum was born from a simple statement heard nearly three decades ago at the Sundance Film Festival. Standing in line at the Library venue, a bunch of us waiting for the film began to chat amongst ourselves. Someone asked, "What do you do in film?" and so one by one we went up the line—producer, journalist, filmmaker, programmer—until we came to the woman at the front. "No, no," she protested, "I'm not in the film industry. I'm only the audience."

Only the audience—the single most important element of the "film industry"!

Right then, I coined a phrase I have used throughout my career: "The Cinematic Trinity": Filmmaker as Artist + Industry as Conduit + Audience. All three points of the trinity have a role to play in order for film to fulfill its destiny to be cinema.

Now, jump forward a few decades. When long-time friend and highly respected colleague Beth Barrett became Artistic Director at SIFF, we talked at length about SIFF's strengths—most notably, the Festival's audience. SIFF's audiences are legendary and over the nearly five decades of the Seattle International Film Festival, they have proven themselves to be extremely insightful and percipient with their film criticism.

Wouldn't it be wonderful then, we posited, to bring filmmakers and SIFF audiences together before the films were locked—to let filmmakers see how, or if, their stories resonate with real audiences and to bring that same audience into the actual creative process of shaping filmic stories?

We could also add, we said, industry mentors from across disciplines to offer filmmakers the broadest possible perspectives. I started to compile a list of journalists, programmers, producers, sales agents, buyers, and exhibitors who I thought would be the right fit. My matchmaking between filmmakers, industry, and SIFF audience had begun.

In the ensuing five years of the New Works-in-Progress Forum (WiP) we have had the privilege of collaborating with remarkable filmmakers, generous mentors, and truly outstanding audience members.
Everyone who has been involved in WiP over the years has created an amazing family and I'm so grateful to the filmmakers, the industry, and especially the SIFF audience who say "yes" to us each edition.
This year's New Works-in-Progress Forum during the Seattle International Film Festival will be held April 15 and 16, 2021. We're waiting for you!
Photo credit: Elizabeth Crook
---
More details and tickets for this year's event can be found here.
Enjoy the video below: a chat between New Works-in-Progress Forum curator Kathleen McInnis and director Alvaro Delgado Aparicio, who participated in the program in 2017 with his film Retablo. The film went on to be the official Peruvian entry for the Best International Feature Film at the 92nd Academy Awards and be nominated for several awards including the Independent Spirit Award for Best International Film and BAFTA for Outstanding Debut by a British Writer, Director or Producer, along with screening at the 2018 Seattle International Film Festival. For the 2021 Seattle International Film Festival, Aparicio is serving as a member of the Ibero-American Competition jury.