SEATTLE INTERNATIONAL FILM FESTIVAL 2016 SHORTSFEST WINNERS ANNOUNCED
5/31/2016 | SIFF Festivals
Sara Huey | 206.315.0707 | sara.huey@siff.net
SEATTLE -- May 31, 2016 -- The Seattle International Film Festival, the largest and most highly attended festival in the United States, announced today this year's ShortsFest Jury Award winners. ShortsFest Weekend, SIFF's celebration of the short form, takes place every year over Memorial Day Weekend at SIFF Cinema Uptown. This year's Festival (May 19 - June 12) features 153 short films, including 25 World, 14 North American, and 12 US premieres.

Carl Spence, SIFF's Chief Curator and Artistic Director, says, "As an Academy Award®-qualifying festival, SIFF stands on the cutting edge of the short form, honoring masters of short filmmaking and bringing to light big-time feature filmmakers of tomorrow as they take their first steps. ShortsFest Weekend is a highlight for many SIFF-goers as we showcase the best and brightest among short films from around the world each year."

Adds Beth Barrett, Director of Programming, "The incredible versatility of the short film format is reflected in the inspiring diversity of this year's selection of films. Each year, an amazing array of talented filmmakers come together during ShortsFest Weekend. We are proud to offer a forum for networking and collaboration, as well as to honor and celebrate the outstanding work of this year's exceptional winners."

ShortsFest jurors chose winners in Live Action, Animation, and Documentary categories. All ShortsFest films shown at the Festival are also eligible for Golden Space Needle Audience Awards. Each ShortsFest Grand Jury winner will receive $2,500, and is eligible to be nominated for an Academy Award® in its respective Short Film category (Live Action, Animated, or Documentary).

ShortsFest is sponsored by Withoutabox, Classical KING FM, IMDb Pro, Christopher Newell, Cornish College of the Arts, Shoreline Community College, Women In Film/Seattle, and Solo Bar.
SIFF 2016 SHORTSFEST AWARD WINNERS

LIVE ACTION
GRAND JURY PRIZE
Killer (USA), directed by Matt Kazman


JURY STATEMENT: The grand jury prize is awarded to Killer. Well conceived, masterfully executed and the perfect use of the short form, Killer captures the universally positive and negative aspects of adolescence. The filmmaker takes an uncomfortable moment and hilariously crafts a story that is innocent, memorable and authentic.
SPECIAL JURY MENTION
Bitchboy (Sweden), directed by Måns Berthas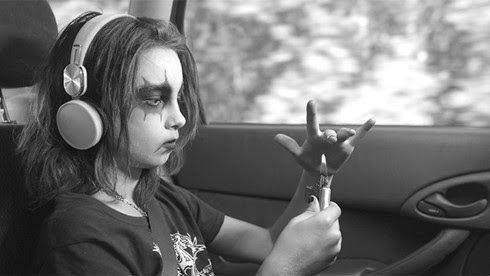 JURY STATEMENT: We would like to award a special jury prize to the film for its uniqueness of vision and to the filmmaker whose risk taking left an indelible impression. The film is an unforgettable visual orchestration of black metal, grandma and death, culminating in one badass short.
DOCUMENTARY
GRAND JURY PRIZE
These C*cksucking Tears (USA), directed by Dan Taberski


JURY STATEMENT: We're proud to present the Best Documentary Short Award to These C*cksucking Tears! We thought that Patrick Haggerty had such an amazing story, and was such a great character with such a huge passion for country music and the film really showcased that - as well as detailing his struggles with being shut out of Nashville just because he's a gay man.
ANIMATION
GRAND JURY PRIZE
Carlo (Italy), directed by Ago Panini


JURY STATEMENT: We're proud to present the Best Animated Short Award to Carlo! We felt it was a whimsical but also profound look at a man in love. We liked the way it championed the "everyman" in pursuit of his dream date, and how it used a fantastical metaphor for love. In addition, we felt the animation really had a style that stood out.
FUTUREWAVE SHORTS AWARDS



WAVEMAKER AWARD (GRAND PRIZE)
Sable Mire (USA), directed by Bogui Adjorlolo and Isaac Pauls


JURY STATEMENT: For its ambitious portrait of familial relationships infused with dramatic tension, stylish cinematography, strong acting performances, and a provocative ending.
PRODIGY CAMP SCHOLARSHIP
The winner will be awarded a $1000 scholarship to the Prodigy Camp.

Children (Jordan), directed by Marah Al Hassan

SIFF 2016 SHORTSFEST JURY



LIVE ACTION JURY



Mel Eslyn is an independent filmmaker who splits her time between Seattle and Los Angeles. Winner of the 2016 Independent Spirit Piaget Producer's Award, she produced the 2014 Sundance Film Festival hit The One I Love, directed by Charlie McDowell and starring Elisabeth Moss, Mark Duplass and Ted Danson (which Radius/TWC released in August 2014). At the 2015 SXSW Film Festival, Eslyn premiered two features, Ross Partridge's Lamb and Todd Rohal's Uncle Kent 2, both in theaters 2016. At this year's Sundance Film Festival she premiered Clea DuVall's The Intervention, which was picked up by Paramount Home Media and will be in theaters August. Most recently, she premiered the Duplass Brother's feature Rainbow Time directed by Linas Phillips at 2016's SXSW Film Festival (The Orchard 2016 release) and Robert Schwartzman's debut Dreamland at 2016's TriBeCa Film Festival. Her other produced features include Improvement Club, Your Sister's Sister, Treatment, and Touchy Feely. She is currently in post on a handful of features, while overseeing indie film development and production for Duplass Brothers Productions.

Amy Lillard is the Executive Director of Washington Filmworks (WF) the private non profit organization that manages the state film and production incentive programs. Under her leadership, WF has financially supported over 112 film projects complete principal photography through the incentive program, which have brought an estimated $300 million to the statewide economy. Amy Lillard started her career as an independent film publicist out of New York and Los Angeles designing the release campaigns for groundbreaking films such at The Blair Witch Project, American Psycho and Lock, Stock and Two Smoking Barrels. Amy retired from publicity in 2000 and took a trip around the world. Two years and 42 countries later, she settled in Seattle where she has worked in various capacities including, director of publicity and promotion at SIFF, festival director of the Reel Cinerama Film Festival, and producer of the Fly Filmmaking Challenge.

Kathleen McInnis specializes in developing unique festival and business strategies for world cinema filmmakers by working closely with filmmaking teams to advance their careers at the film festival and beyond. Under the banner of her film publicity & festival strategies consulting company, See-Through Films, LLC, McInnis and her team represent world cinema narrative, documentary and short films at festivals worldwide such as Sundance, Berlin, Karlovy Vary, and Toronto. McInnis is also a shorts programmer at both Toronto International Film Festival and Hot Docs (Canada). Based in Los Angeles, McInnis has previously been the Festival Director at Palm Springs ShortFest, Festival Director at Slamdance Film Festival, and Lead Programmer/Director of Industry Programming at Seattle International Film Festival, among others. McInnis serves on film festival juries and panels worldwide, as well as a mentor for International Film Festival Rotterdam's CineMart, and an industry participant at Berlinale Talents.
DOCUMENTARY & ANIMATED SHORTS JURY



John Anderson is a film and television critic for "The Wall Street Journal," "Time," "Newsday," and "America" magazine. He appears regularly in the "New York Times" Arts & Leisure section, and has contributed to the "Washington Post," "Los Angeles Times," "The Nation," "Film Comment," "Artforum," and "Village Voice." He is a former member of the selection committee of the New York Film Festival and the author of "Sundancing" (Avon), "Edward Yang" (University of Illinois), "I Wake Up Screening" (Billboard) with Laura Kim, and "Merciless Beauty: The Films of Pirjo Honkasalo." With David Sterritt, he edited "The B List," the most recent collection by the National Society of Film Critics. He is a three-time chairman of the New York Film Critics Circle, and a member of the National Society of Film Critics.

Daniel Hoyos is a filmmaker, and director of the popular Seattle Shorts Film Festival now in its 6th year. After graduating with a degree in film, and communications in 2009 Daniel got his first job working for the nationally syndicated TV show "Biz Kids" on PBS, as a production assistant. The following year he got hired at the international film festival National Film Festival for Talented Youth as the submissions and programming intern. Since then he worked at the Children's Film Festival of Seattle where he helped program the week long 2011 festival, at the Northwest Film Forum.

Amie Simon has been coming to SIFF since the days when you had to fill out a sheet of paper using a golf pencil in order to purchase your 6-pack of tickets at the Broadway Performance Hall. Needless to say, she's super honored to be a short film juror this year! You can find her musings on all things film at ThreeImaginaryGirls.com.
---
About SIFF
Founded in 1976, SIFF creates experiences that bring people together to discover extraordinary films from around the world with the Seattle International Film Festival, SIFF Cinema, and SIFF Education. Recognized as one of the top film festivals in North America, the Seattle International Film Festival is the largest, most highly attended film festival in the United States, reaching more than 150,000 annually. The 25-day festival is renowned for its wide-ranging and eclectic programming, presenting over 450 features, short films, and documentaries from over 80 countries each year. SIFF Cinema exhibits premiere theatrical engagements, repertory, classic, and revival film showings 365 days a year on five screens at the SIFF Cinema Egyptian, SIFF Cinema Uptown, and SIFF Film Center, reaching more than 120,000 attendees annually. SIFF Education offers educational programs for all audiences serving more than 13,000 students and youth in the community with free programs each year.
###