50 Years of SIFF: Trainspotting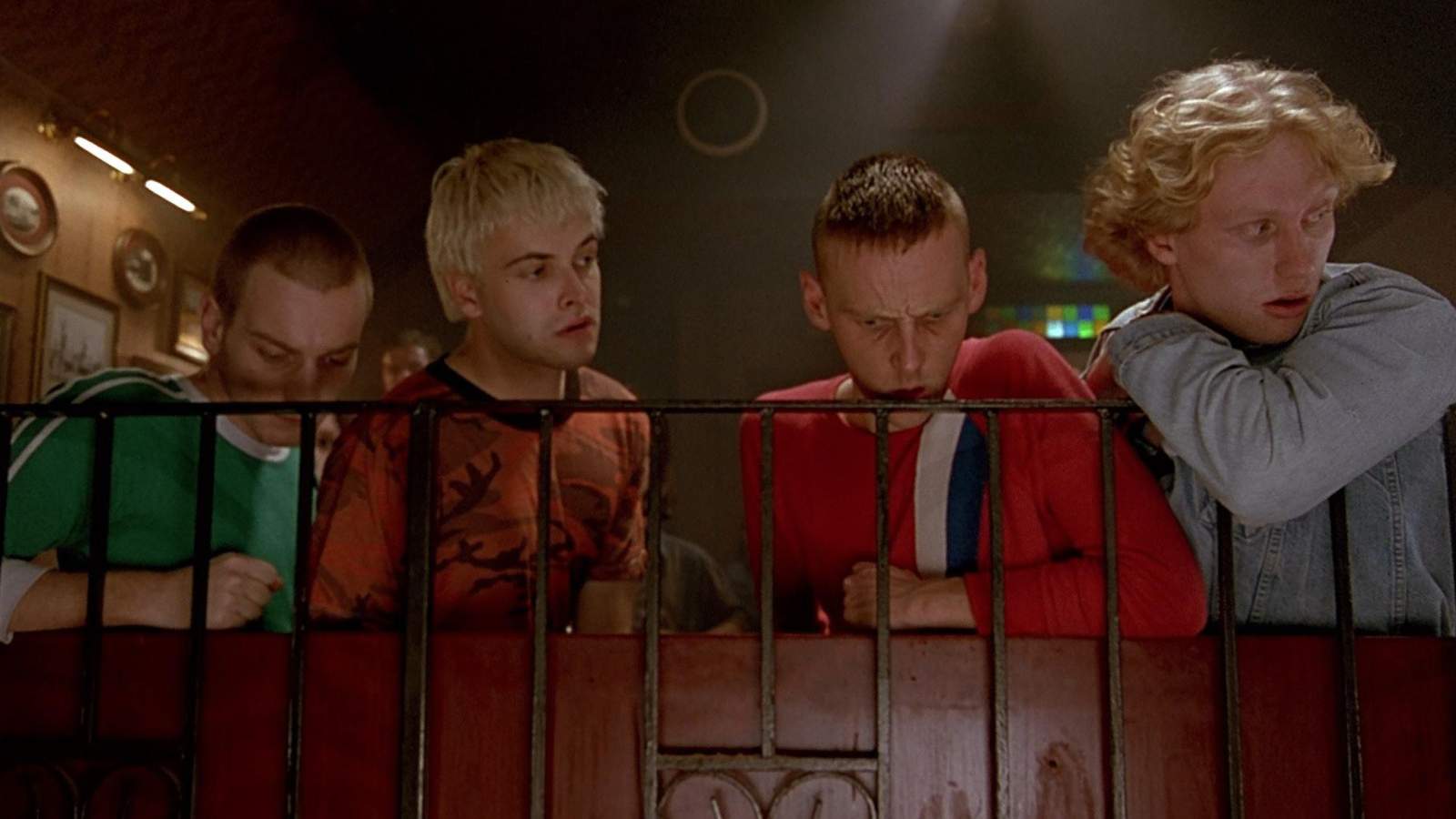 Now Playing - Dec 3, 2023
Renton (Ewan McGregor), deeply immersed in the Edinburgh drug scene, tries to clean up and get out, despite the allure of the drugs and influence of friends. Regarded by many critics as one of the best films of the 1990s, Danny Boyle's Trainspotting won the Golden Space Needle Audience Award at SIFF 1996.
Tickets
Select showtime for pricing and tickets.
A wild, freeform, Rabelaisian trip through the darkest recesses of Edinburgh low-life, focusing on Mark Renton (Ewan McGregor) and his attempt to give up his heroin habit, and how the latter affects his relationship with family and friends: Sean Connery wannabe Sick Boy, dimbulb Spud, psycho Begbie, 14-year-old girlfriend Diane, and clean-cut athlete Tommy, who's never touched drugs but can't help being curious about them...
Director:

Danny Boyle

Principal Cast:

Ewan McGregor, Ewan Bremner, Jonny Lee Miller, Kevin McKidd

Country:

United Kingdom

Year:

1996

Running Time:

94 min.

Producer:

Andrew Macdonald

Screenplay:

John Hodge, Irvine Welsh (Screenplay)

Cinematographers:

Brian Tufano

Editors:

Masahiro Hirakubo

Filmography:

Yesterday (2019), T2 Trainspotting (2017), Steve Jobs (2015), Trance (2013), 127 Hours (2010), Slumdog Millionaire (2008), Sunshine (2007), Millions (2004), 28 Days Later (2002), The Beach (2000), A Life Less Ordinary (1997), Trainspotting (1996), Shallow Grave (1994)