Hellboy II: The Golden Army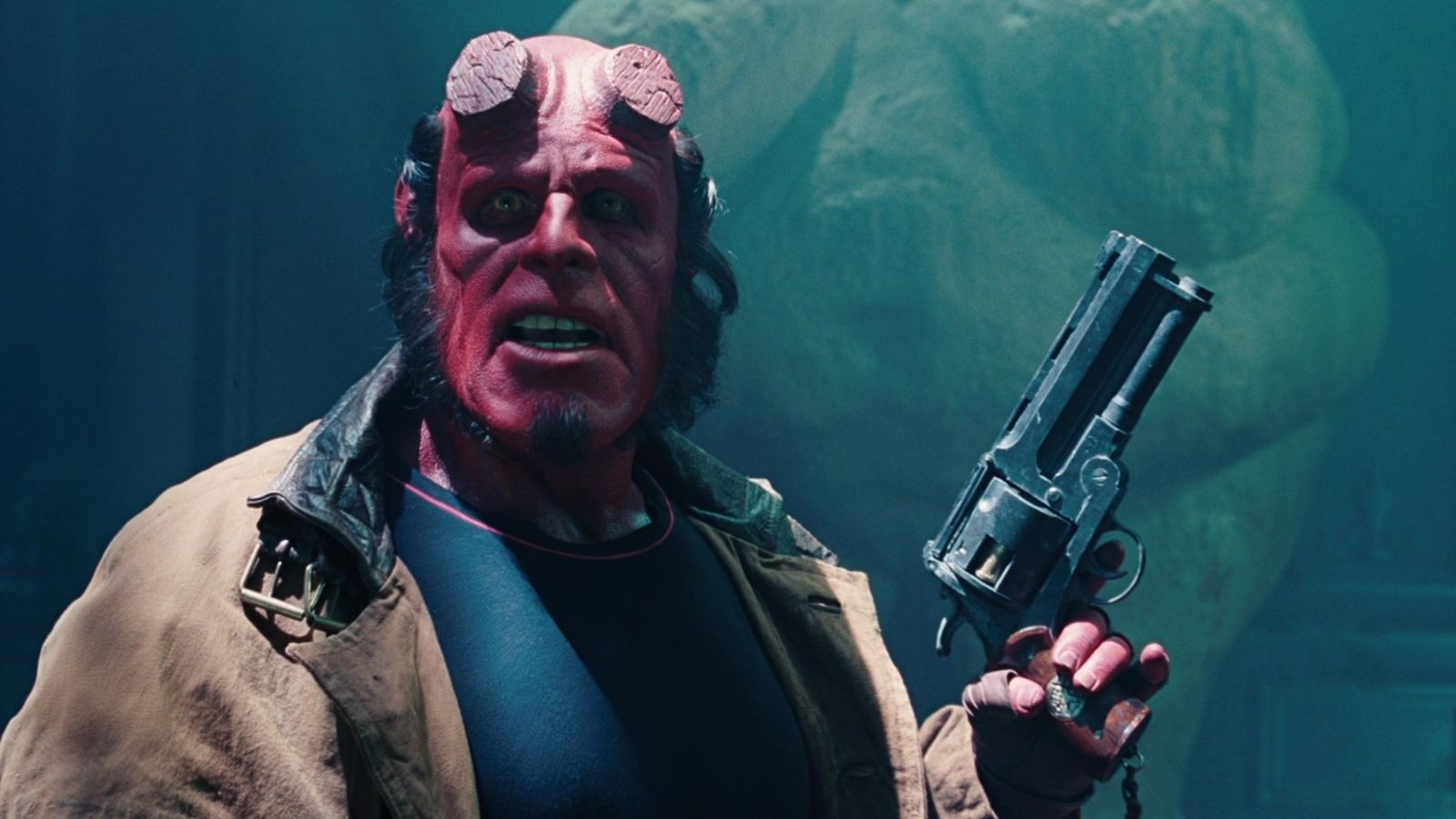 August 20, 2022
Auteur August: Guillermo del Toro
A prince of the mythical world starts a rebellion against humanity in order to rule the Earth. Hellboy and his team must fight to stop him from locating the all-powerful Golden Army. Presented in 35mm.
Passes are available for each director's weeklong series, as well as ticket 6-packs which can be used for any Auteur August film (regardless of director).
Hellboy (Ron Perlman), his pyrokinetic girlfriend, Liz (Selma Blair), and aquatic empath, Abe Sapien (Doug Jones), face their biggest battle when an underworld prince (Luke Goss) plans to reclaim Earth for his magical kindred. Tired of living in the shadow of humans, Prince Nuada tries to awaken an ancient army of killing machines to clear the way for fantasy creatures to roam free. Only Hellboy can stop the dark prince and prevent humanity's annihilation.
Director:

Guillermo del Toro

Principal Cast:

Ron Perlman, Selma Blair, Doug Jones, John Alexander, James Dodd

Country:

USA

Year:

2008

Running Time:

121 min.

Producer:

Lawrence Gordon, Lloyd Levin, Mike Richardson

Screenplay:

Guillermo del Toro

Cinematographers:

Guillermo Navarro

Editors:

Bernat Vilaplana

Music:

Danny Elfman

Language:

English

Format:

35mm

US Distributor:

Universal