Auteur August: Guillermo del Toro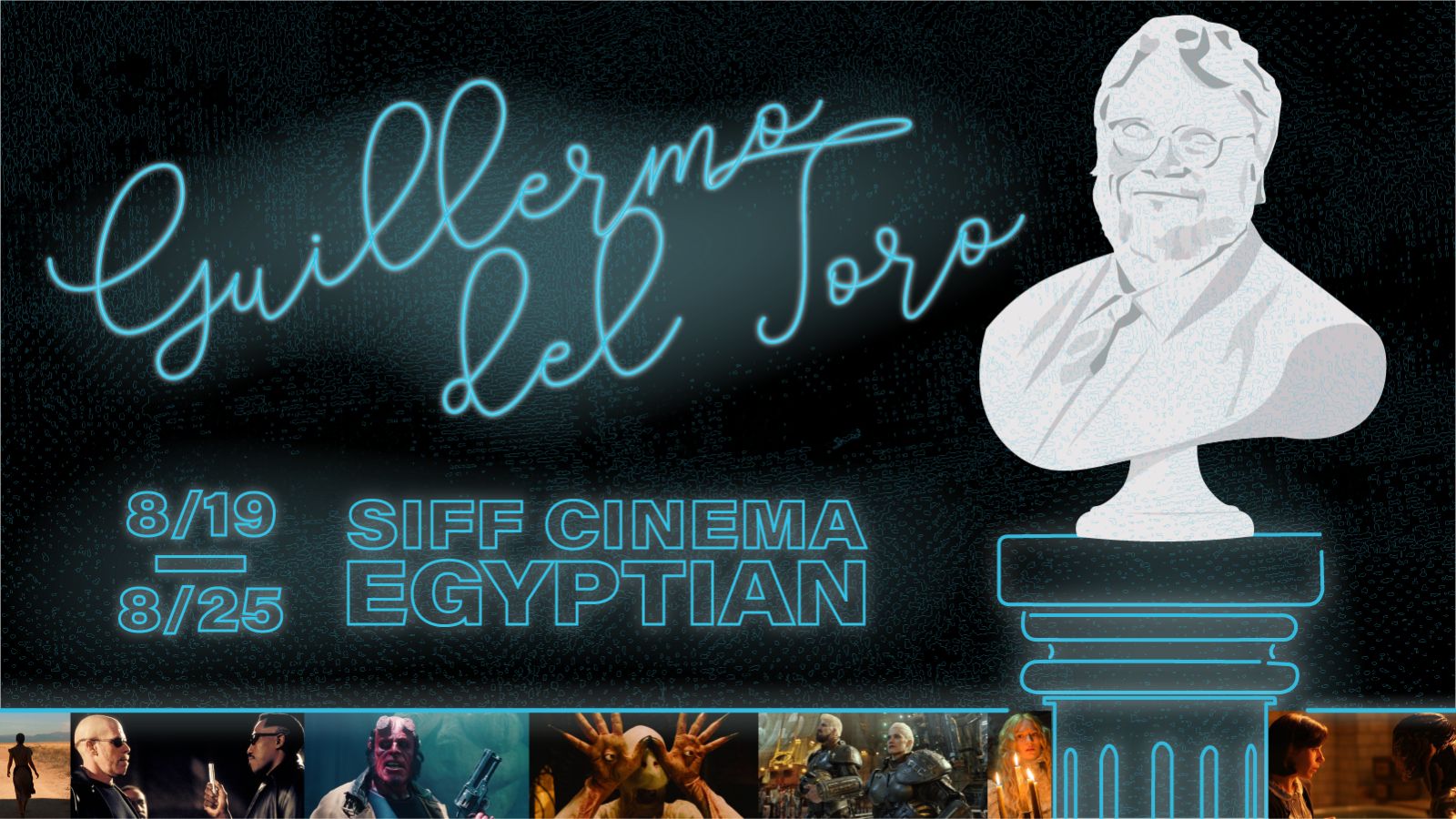 August 19–25, 2022
Guillermo del Toro has made a career of wild, terrifying, and fantastic films - what we at SIFF label "WTF." The worlds he creates emerge from a parallel history, posit that vampires walk among us, and the actions of one woman can make all the difference. Watch his trajectory from special effects maven to blockbusting auteur when SIFF screens his complete filmography August 19-25.
Passes are available for each director's weeklong series, as well as ticket 6-packs which can be used for any Auteur August film (regardless of director).
Buy Pass: Guillermo del Toro Buy 6-Pack
Individual tickets on sale now. Visit film page to purchase.
Guillermo del Toro Schedule
August 19 - 25
Friday, August 19
6:00pm - Cronos
8:30pm - The Devil's Backbone
Saturday, August 20
2:00pm - Nightmare Alley
5:15pm - Hellboy
8:00pm - Hellboy II
Sunday, August 21
2:00pm - Mimic
4:45pm - Nightmare Alley (b&w)
8:00pm - Blade II
Monday, August 22
6:30pm - Crimson Peak
Tuesday, August 23
6:30pm - Pacific Rim
Wednesday, August 24
6:30pm - Pan's Labyrinth
Thursday, August 25
6:30pm - The Shape of Water
Guillermo del Toro has made a career of wild, terrifying, and fantastic films - what we at SIFF label "WTF." The worlds he creates emerge from a parallel history, posit that vampires (and vampire hunters) walk among us, and the actions of one woman can make all the difference.

Born in Guadalajara, Mexico, some of his early industry jobs were in movie makeup and special effects, co-founding the special effects company Necropia before launching into filmmaking with 1993's CRONOS. His first Hollywood production, Mimic, followed, returning to the horrors of the post-Spanish Civil War era with the ghost story The Devil's Backbone. He followed up with a pair of comic book turns (Blade II and Hellboy, returning with Hellboy II in 2008) before the Oscar-winning Pan's Labyrinth. Del Toro's blockbuster breakout came with the sci-fi Pacific Rim, followed by gothic horror of Crimson Peak.

Del Toro's creation of fantastic, unique worlds to tell very human stories was repeated in the masterful The Shape of Water, which won four Oscars including Best Picture and Best Director. In 2021, the neo-noir Nightmare Alley was released, and in December, del Toro's take on Pinocchio will hit Netflix. At every turn, del Toro's manipulation of what we see to tell the story of what might be takes us on a journey through the fantastic, and asks "what if this were true…"