Nightmare Alley (B&W)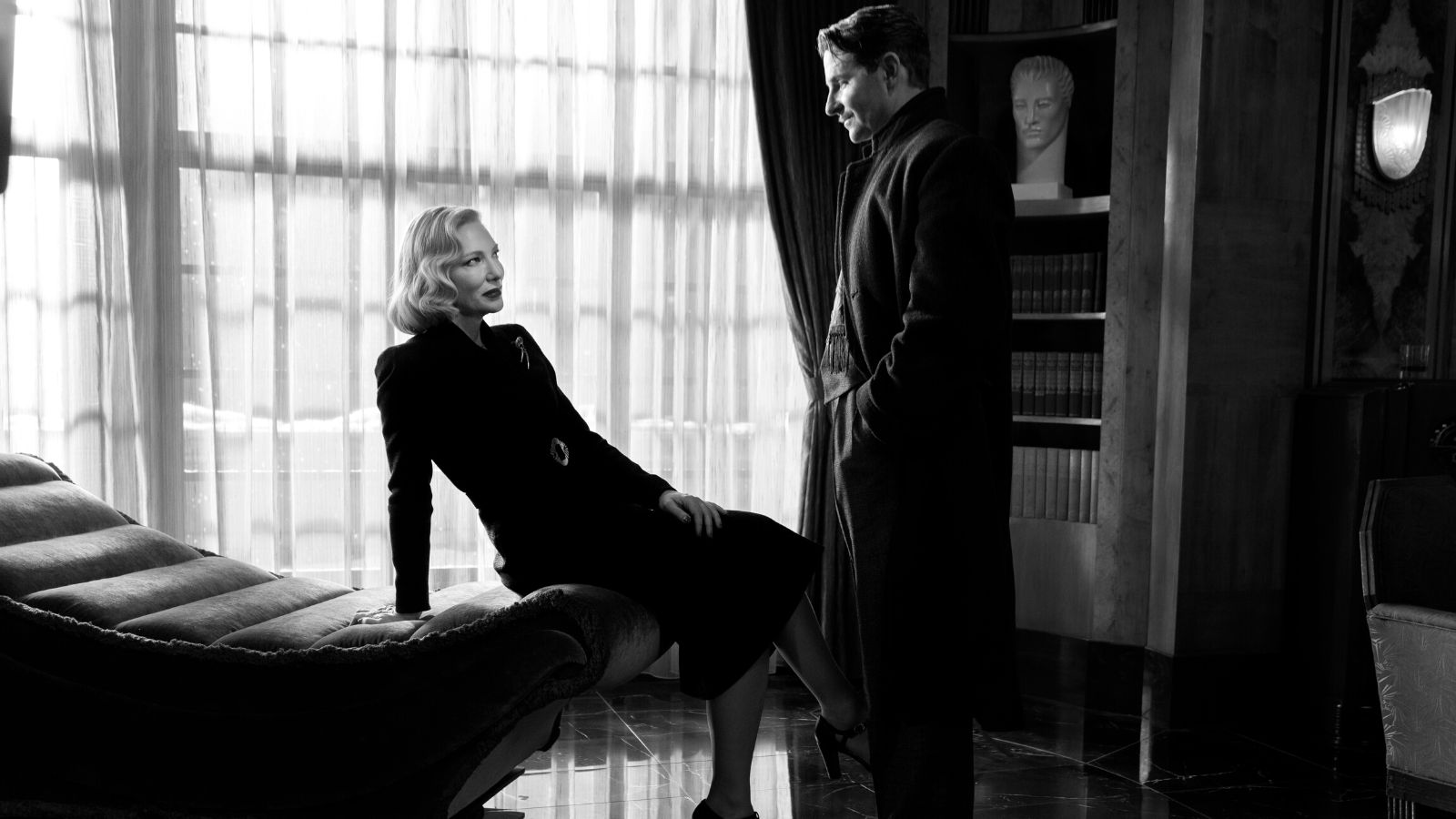 August 21, 2022
Auteur August: Guillermo del Toro
A grifter working his way up from low-ranking carnival worker to lauded psychic medium matches wits with a psychiatrist bent on exposing him. Black & white version.
Passes are available for each director's weeklong series, as well as ticket 6-packs which can be used for any Auteur August film (regardless of director).
When charismatic but down-on-his-luck Stanton Carlisle (Bradley Cooper) endears himself to clairvoyant Zeena (Toni Collette) and her has-been mentalist husband Pete (David Strathairn) at a traveling carnival, he crafts a golden ticket to success, using this newly acquired knowledge to grift the wealthy elite of 1940s New York society. With the virtuous Molly (Rooney Mara) loyally by his side, Stanton plots to con a dangerous tycoon (Richard Jenkins) with the aid of a mysterious psychiatrist (Cate Blanchett) who might be his most formidable opponent yet.
Director:

Guillermo del Toro

Principal Cast:

Bradley Cooper, Cate Blanchett, Toni Collette, Willem Dafoe, Richard Jenkins, Rooney Mara, Ron Perlman, Mary Steenburgen, David Strathairn

Country:

USA

Year:

2021

Running Time:

150 min.

Producer:

Bradley Cooper, J. Miles Dale, Guillermo del Toro

Screenplay:

Guillermo del Toro, Kim Morgan

Cinematographers:

Dan Laustsen

Editors:

Cam McLauchlin

Music:

Nathan Johnson

Awards:

Official Oscars Award Nomination 2022 (Best Picture)

Language:

English

US Distributor:

Searchlight Pictures