Auteur August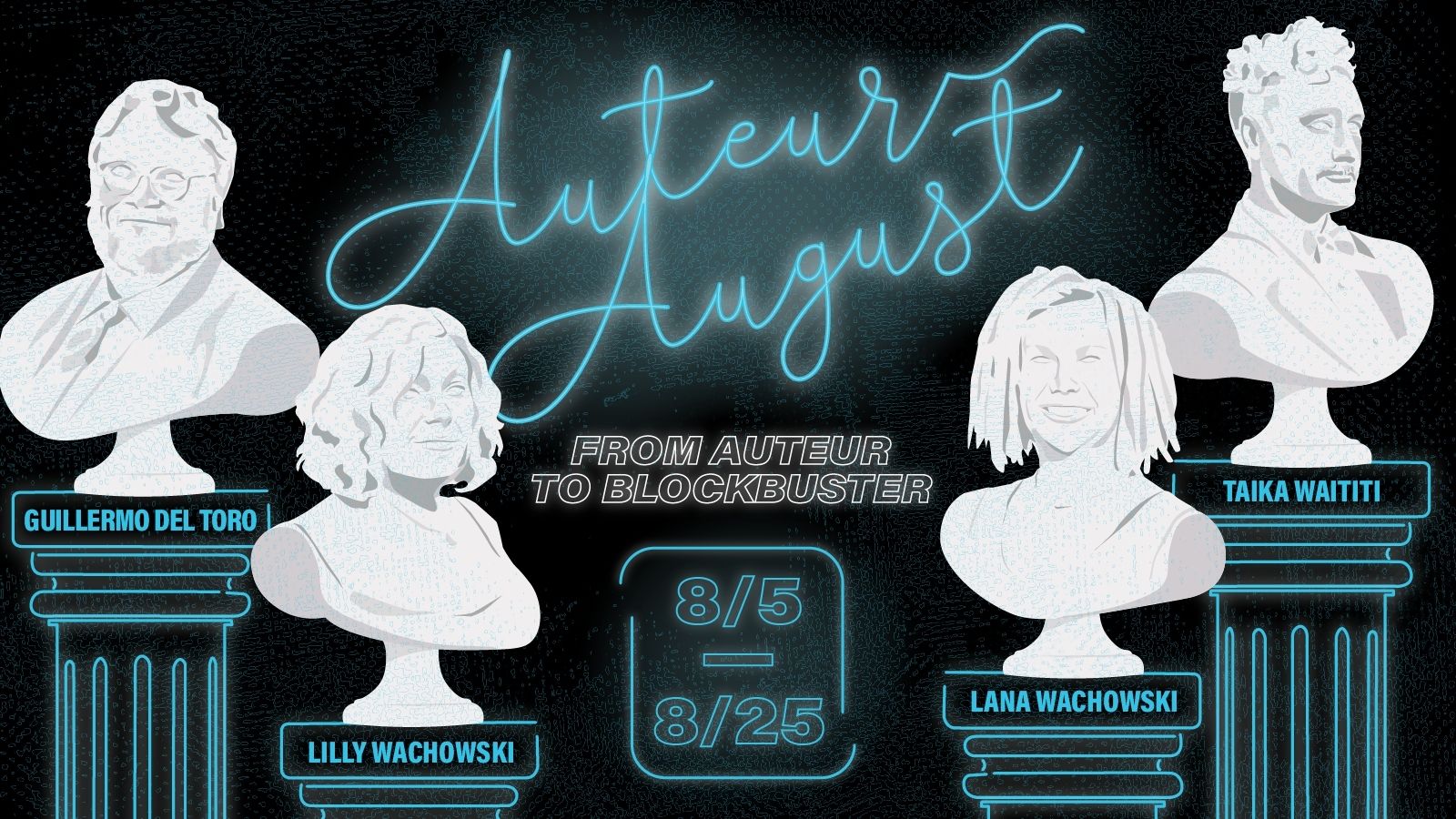 August 5–25, 2022
When we call a director an "auteur," what we are really saying is "world-builder." A film that reflects the director's vision for a place, time, space, concept, or environment that it would be inconceivable to not be in that place. When auteur runs smack into blockbuster, that is where the magic happens.
Many directors assume the auteur mantle, but fewer are able to translate that into wide-appeal blockbuster level films—Taika Waititi with Thor: Ragnarok, the Wachowskis with The Matrix, and Guillermo del Toro with Pacific Rim are three directors who have maintained that sense of world-building as they have moved from independent work to major studio success.
Join us in August at SIFF Cinema Egyptian as we take a deeper look at the A of auteur to the B of blockbuster.
---
TICKETING
Passes are available for each director's weeklong series, as well as ticket 6-packs which can be used for any Auteur August film (regardless of director).
PASSES:
August 5–11 - Auteur August: Taika Waititi - $65 ($45 SIFF Members)

August 12–18 - Auteur August: The Wachowskis - $80 ($60 SIFF Members)

August 13 - The Wachowskis: Matrix Marathon! - $40 ($30 SIFF Members)
August 19–25 - Auteur August: Guillermo del Toro - $100 ($80 SIFF Members)

TICKET 6-PACK:
$60 ($48 SIFF Members)
How to redeem your 6-pack:
To redeem a 6-Pack of tickets, log in to your account on siff.net or goelevent.com. Select "Fulfill Package" to begin redeeming your 6-pack. This option is available on your account page at goelevent.com or on an eligible film's ticket menu at siff.net.
After "Fulfill Package" is selected, the 6-Pack (Free) option appears in the ticket menu. Add the quantity of tickets you would like and add to cart. Complete order at checkout. Contact boxoffice@siff.net or 206.464.5830 with any questions.
Note: This 6-Pack is only redeemable for Auteur August tickets. It cannot be redeemed for tickets to general SIFF Cinema screenings, DocFest, Cinema Italian Style, Seattle International Film Festival screenings, or rentals. Any unredeemed 6-pack tickets will expire August 25.
INDIVIDUAL TICKETS:

$14 ($9 Members) / $13 Senior or Student / $11 Matinee
Individual tickets are on sale now! Visit film page to purchase.