Pan's Labyrinth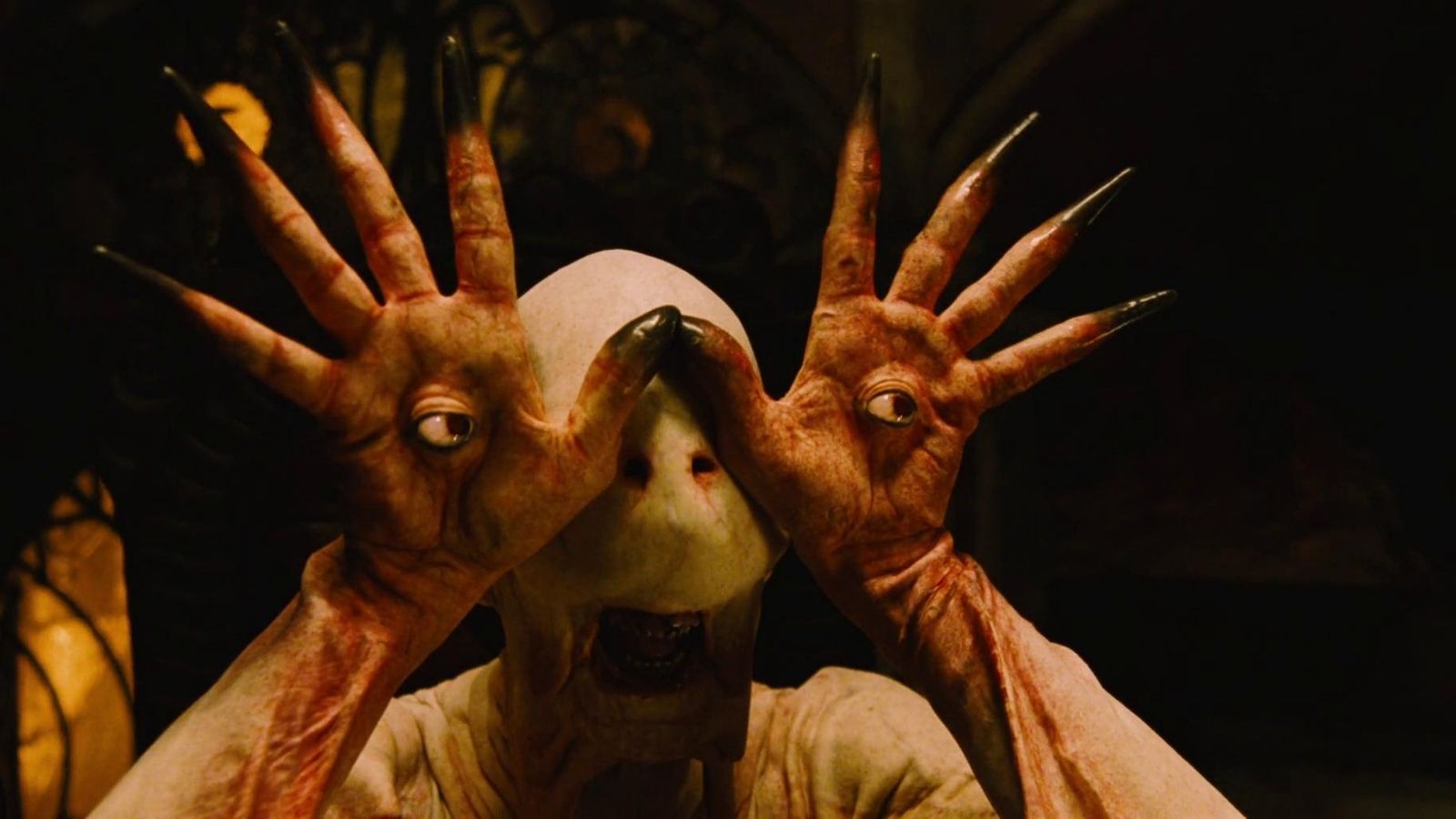 August 24, 2022
Auteur August: Guillermo del Toro
In the Falangist Spain of 1944, the bookish young stepdaughter of a sadistic army officer escapes into an eerie but captivating fantasy world, where magical realism meets gothic fairy tale.
Passes are available for each director's weeklong series, as well as ticket 6-packs which can be used for any Auteur August film (regardless of director).
Spain, 1944. Officially, the Civil War has been over for five years, but a small group of rebels fights on unbroken in the northern mountains of Navarra. Dreamy 10-year-old Ofelia moves to Navarra with her delicate, pregnant mother Carmen, to become acquainted with her new stepfather, Captain Vidal, a Fascist officer under orders to rid the territory of rebels. Captain Vidal has billeted himself inside a crumbling mill; imperious and intimidating, he makes no effort to befriend his stepdaughter. To cope with the hardships of everyday life, the girl retreats into an imaginary world of her own creation. Through her fantasy life, which expresses the anxiety and dislocation of her real one, she discovers a way to come to terms with her environment in a fable of her own creation.
Original Language Title:

El Laberinto Del Fauno

Director:

Guillermo del Toro

Principal Cast:

Sergi Lopez, Maribel Verdu, Doug Jones, Alex Angulo, Ariadna Gil

Country:

Spain

Year:

2006

Running Time:

110 min.

Producer:

Álvaro Augustin, Alfonso Cuarón, Guillermo del Toro, Bertha Navarro, Frida Torresblanco

Screenplay:

Guillermo del Toro

Cinematographers:

Guillermo Navarro

Music:

Javier Navarrete

Awards:

Official Oscar Submission 2006 (Foreign Language Film)

Language:

Spanish

US Distributor:

Warner Brothers

International Sales:

Wild Bunch